V-SENSES WELLNESS & SPA
Hidden away in a secluded corner of the resort, V-Senses Wellness & Spa ensconces guests in a serene haven of complete relaxation and rejuvenation.
In a secluded Vietnamese Traditional House, hover over the tranquil koi pond, a small lush garden overseeing the blue sea, while the treatment rooms themselves feature a no wall spaces separated by glass panels, blurring the line between indoors and outdoors.

V-SENSES WELLNESS & SPA
V-Senses is an up-scaled Vietnam-made Wellness Brand with a focus on holistic and sustainable physical balance and improvement through mindful physical, psychological, and spiritual activities. Through harmonious combination of healthcare and nourishing organic diets, well-balanced physical exercise programs, V-Senses strives to awaken beauty and health from within.
V-Senses rituals bring natural elements into products and services to achieve health regeneration from physical therapy and sustainable traditional medicines that have been forgotten.
Opening hours
 Operating hours: 09:00 – 22:00
 Last booking is at 20:30
 Schedule your therapy 24 hours in advance
OUR SPA & WELLNESS OFFERS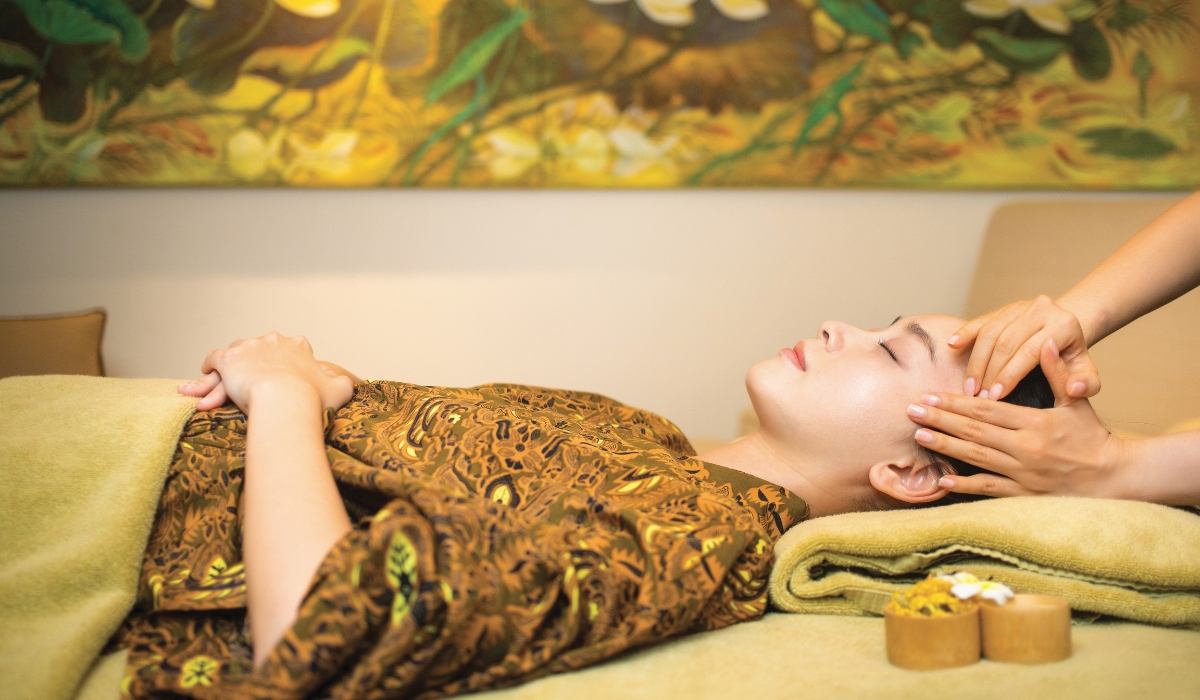 Couple's Retreat - "A moment of deep sleep"
Enjoy moments of private and sweet relaxation with your loved ones with a couple's treatment package. Let us accompany you on your journey to finding balance and relaxation in life.
 Only VND3,000,000 net/ guest
 Traditional herbal oils
 Calming therapy
 Oil massage treatments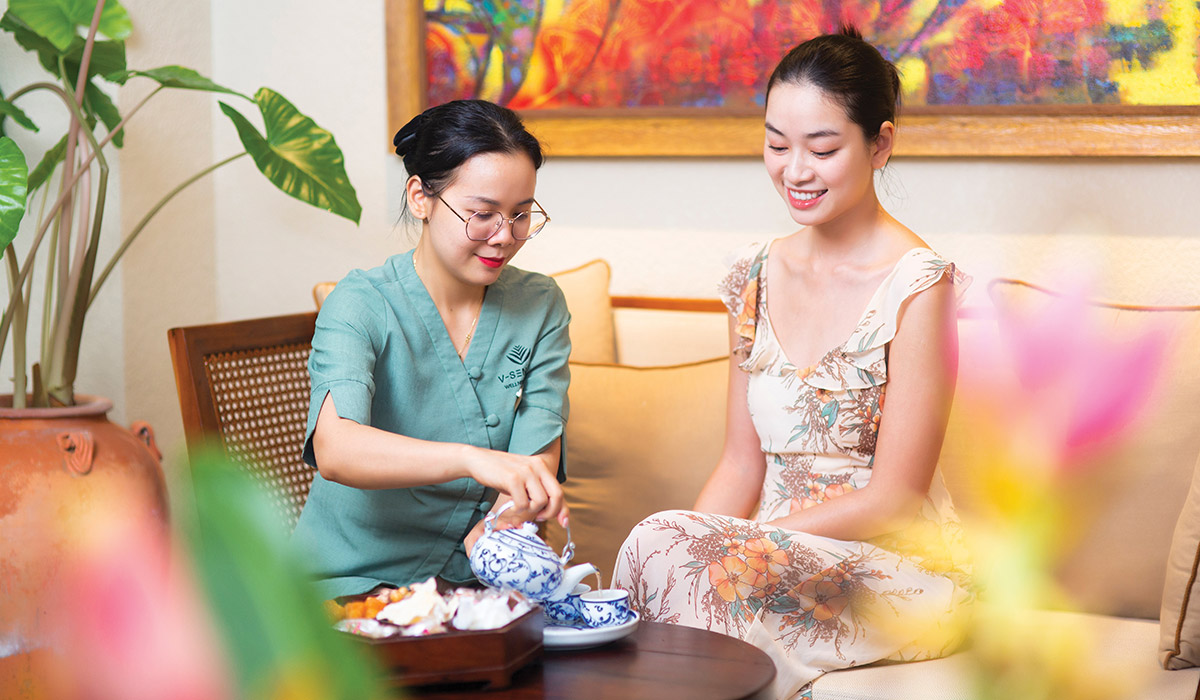 Relaxation Journey
Begin your rejuvenating experience with a luxurious massage, expertly tailored to release tension and promote deep relaxation. Let our skilled therapists pamper you with revitalizing treatments, leaving you refreshed and renewed.
 Only VND3,000,000 net/ guest
 Calm & de-stress wellbeing therapy
 Express facial
 Manicure & Pedicure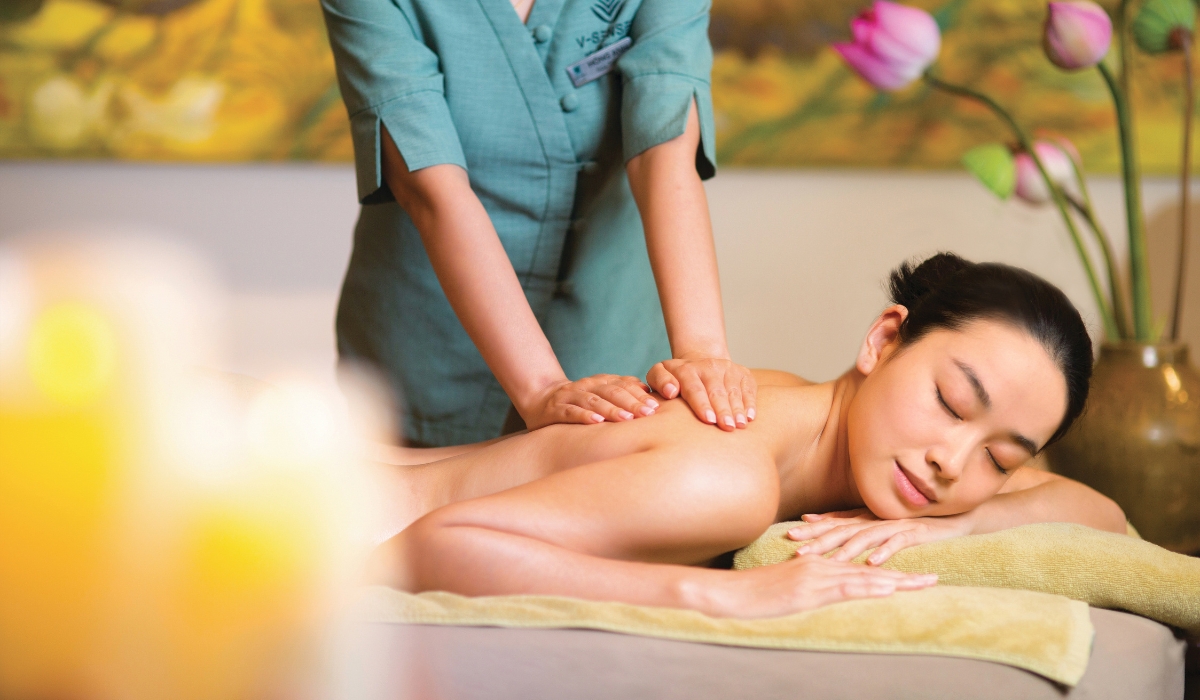 Spa Golden Hours - Daily from 18:00 to 21:00
Eliminate stress and enjoy relaxation at V-Senses Wellness & Spa with attractive discounts during Golden Hours Daily.
 Daily from 18:00 to 21:00
 Aromatherapy
 Organic Aromatherapy Facial
 A Moment of Recharge & Revitalize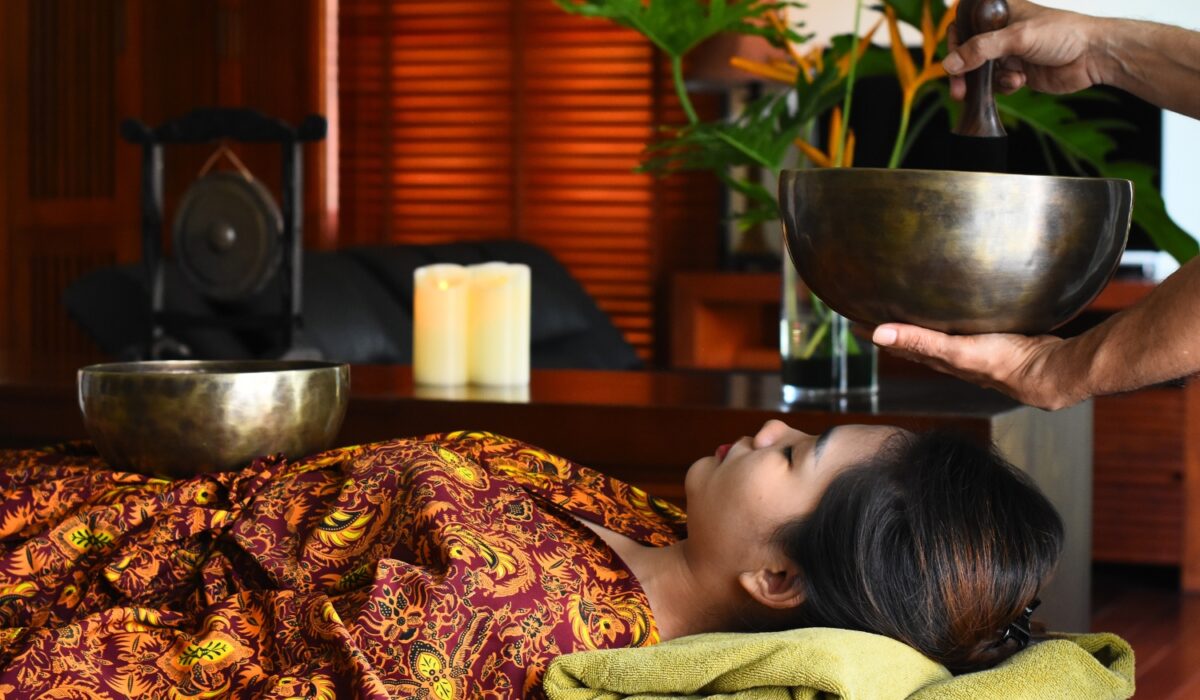 Reiki Healing
This exclusive package offers personalized Reiki sessions, designed to alleviate stress, release blocked energy, and promote holistic well-being.
 Only VND1,800,000 net/ guest
 Daily from 09:00 to 22:00
 60 minutes
 Unique emotional & mental healing