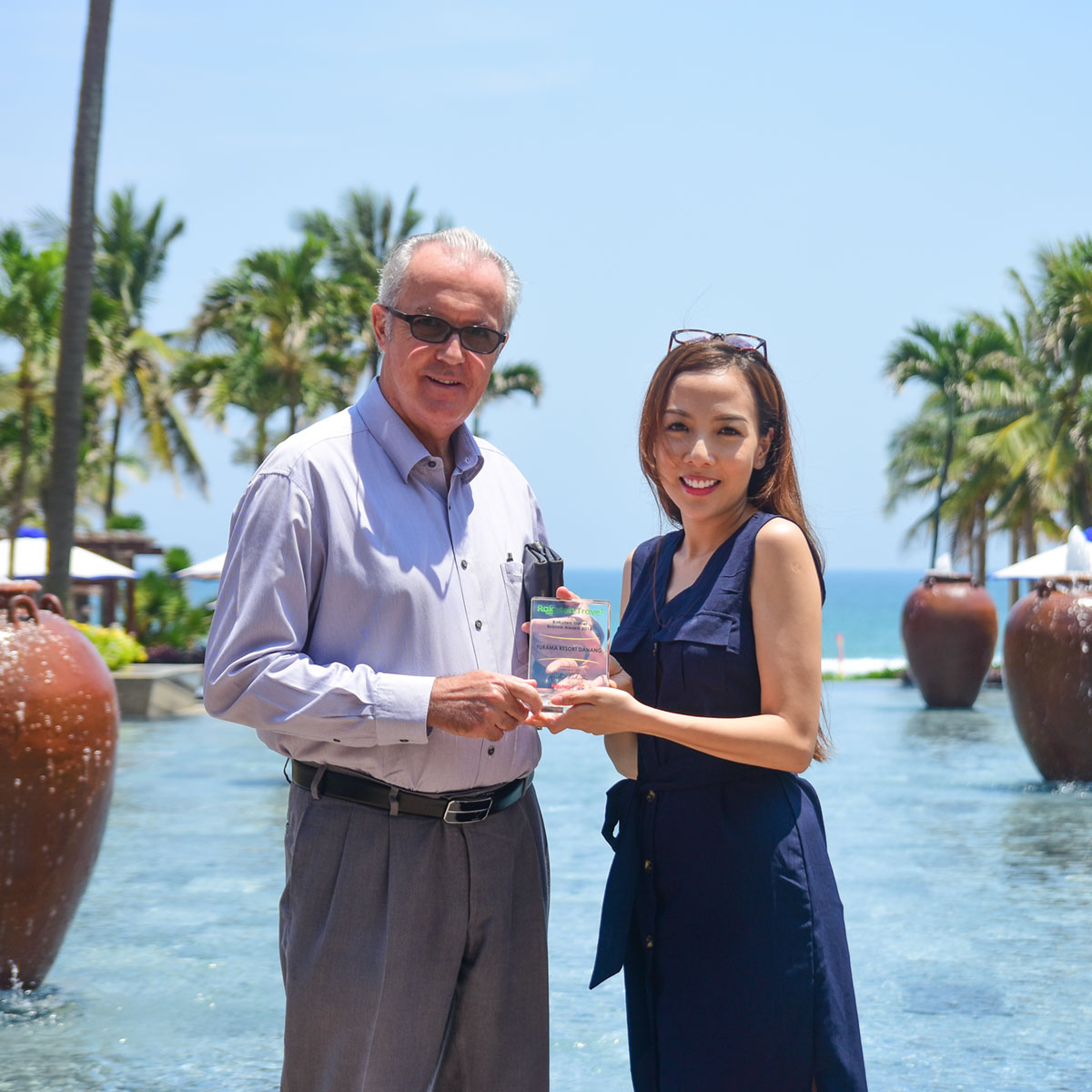 We are truly honoured to share with you that Furama Resort Danang has just been granted "Rakuten Travel Bronze Award 2018" by the Japanese online travel agency- Rakuten Travel. Mr. Matthias Wiesmann – General Manager was invited to receive the award.
This is the first time Furama Resort Danang has received this prestigious award. The Bronze Award recognition is based on five criteria which include: Gross Revenue, Room Nights Sold, Share Ratio, Year on Year Performance and Customer Satisfaction. Rakuten Travel Award winners represent the best of their kinds, hotels that gained high rate of customers' satisfaction and achieved remarkable success through their hard work and the Japanese "spirit of omotenashi (hospitality)".
Established in 2002, Rakuten Travel is Japan's largest online travel agency (OTA) with over 1.2 billion members. With access to more than 290,000 domestic and 60,000 international hotels, Rakuten Travel provides both, the leisure and business travellers a variety of accommodation choices to meet all of their travel needs. Rakuten Travel Awards are held annually and are presented to about 29,000 hotels in Japan and over 60,000 hotels worldwide who have demonstrated outstanding performance during the past year worldwide.
"This reward is the result for the commitment of our resort to service excellence and our constant efforts in providing guests with unforgettable experiences. The award is a great motivation for us to keep delivering our service and product at the highest levels, considering the tough competition in Vietnam's hospitality sector", Mr. Wiesmann emphasised.
Last year, Furama Resort Danang was also proud to receive the 2017 JALPAK Award in the "Most Favoured Hotel" category. Being introduced in 2014 by JALPAK – a renowned Japanese travel agency on the occasion of the company's 50th anniversary, this award honours excellent business partners including domestic and international hotels, leisure facilities and restaurants.