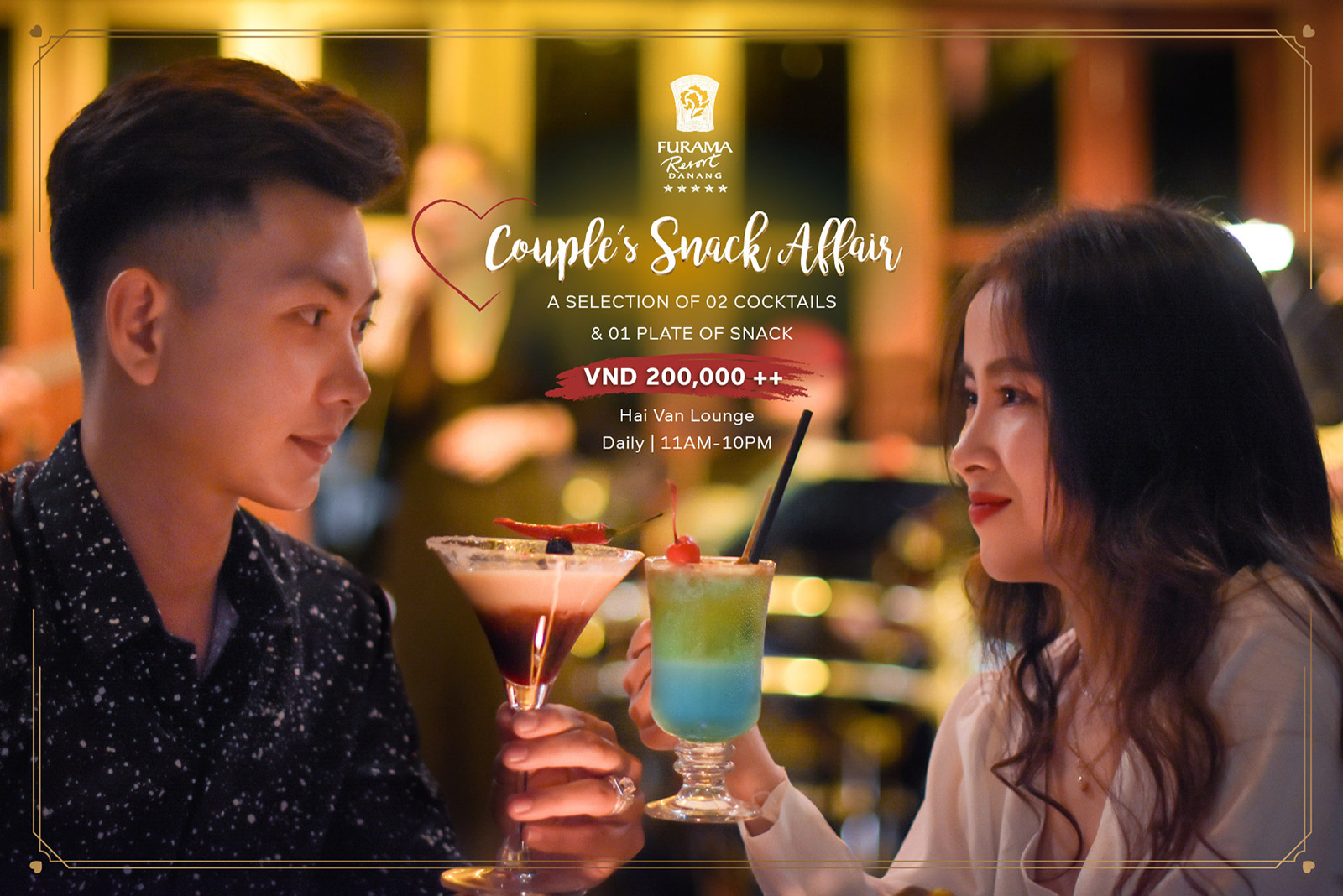 Stop over our renowned Hai Van Lounge, recognized as one of the 15 most luxurious as well as a top ten in stylish bars in Vietnam  and enjoy a one-of-a-kind Snack Affair promotion for couples, everyday from 11:00 AM to 10:00 PM.
At only VND 200,000++, the combo features a selection of 2 cocktails and 1 plate of snacks from our snack menu for 2 people.
The Hai Van Lounge reflects the beauty of Colonial style architecture in traditional wood, marble and glass doors and great Cham Dynasty Decor elements, creating a beautifully natural lit setting. With spectacular views of the sea, courtyard and our green oasis gardens, it is an ideal place for relaxation. It is a candle lit couples' paradise at night with smooth live jazz and blues music performed by our Philippine band.
For reservation, please contact F&B hotline at 84-236 651 9999 or fb@furamavietnam.com