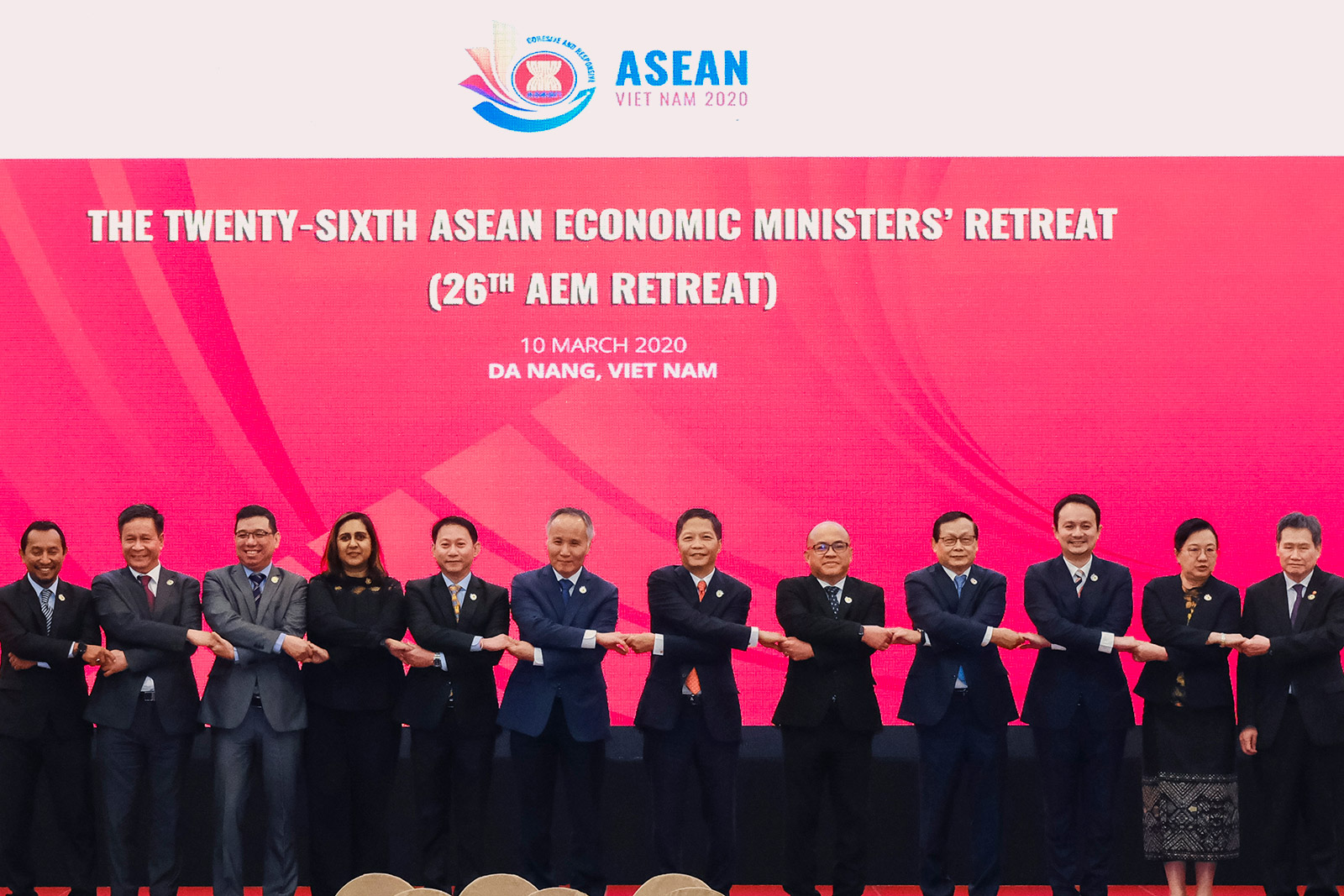 Economic ministers from 10 ASEAN member countries gathered at Furama Resort Danang on March 10th, 2020 for the 26th ASEAN Economic Ministers' Retreat, during which they discussed economic cooperation plan this year.
The plan, including 13 priorities proposed by Viet Nam, will be submitted to the 36th ASEAN Summit, scheduled to take place in the city from April 6-9.
The priorities are based on three main orientations, namely promoting connection and economic connectivity in ASEAN, enhancing partnership for peace and sustainable development and raising adaptation capacity and operational effectiveness of ASEAN.
Given the complicated developments of the COVID-19 epidemic, Vietnam suggested ASEAN needs to take concerted efforts to maintain ASEAN supply chains and facilitate access to input materials by businesses, especially small and medium-sized ones.
Earlier the same day, the ministers attended consultative meeting with the ASEAN Business Advisory Council.
Source: VGP News