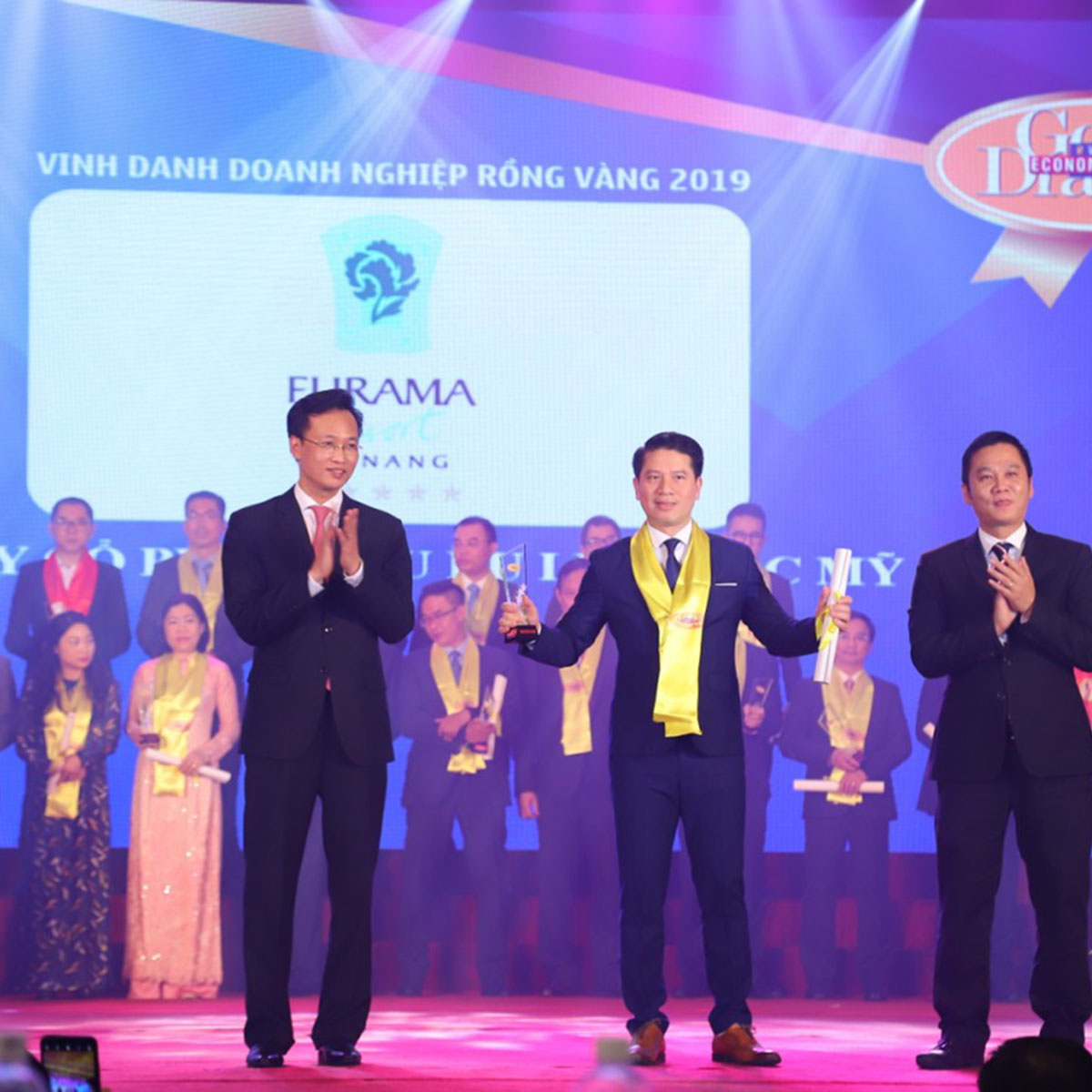 Furama Resort Danang has just received the 9th Golden Dragon award for its achievements and contributions to the development and image of the Tourism Industry in Veitnam.
The award is held annually by the Vietnam Economic Times (VET) in collaboration with Foreign Investment Agency (under the Ministry of Planning and Investment), and Furama Resort Danang has received this for the 8th time in a row.
The Golden Dragon award is one of the largest events held by VET, aimed at recognising foreign-invested enterprises that have achieved outstanding business performance and made significant contributions to the development of Vietnam's economy.
The award criteria focuses on businesses' efforts to maintain sustainable development, promote environmental protection and fulfil the corporate social responsibility.
Over 22 years of development, Furama Resort Danang has always tried its utmost to maintain its leading role status within Vietnam's luxurious beach resort market. It is the result of the resort's efforts to improve management and diversify services, especially culinary services in order to meet various demands and changes within the of Tourism Industry.  Since its establishment in October 2017, our second convention centre – Ariyana Convention Centre & the International Convention Palace, have gained immense recognition when being selected as the venue for more than 80% of APEC 2017 events. This first and only oceanfront convention centre in Vietnam was then since become a trusted location for numerous large-scaled domestic and international events such as Techfest Vietnam 2018 with more than 4,500 people; The 6th Global Environment Facility Assembly and Associated Meetings 2018 (GEF 6) with 1,500 delegates from 183 member countries; The 7th International Conference and Exhibition on Water Resources and Renewable Energy Development in Asia (ASIA 2018), etc."
The Golden Dragon award came on the heels of the resort being granted "Most popular M.I.C.E resort" award by Vietnam Tourism Association (VITA), "Luxury Beach Front Villa" by World Luxury Hotel Awards 2018, "Certificate of Merit 2018" by the Ministry of Culture, Sports and Tourism, "Most Favoured Hotel in 2017" by JALPAK Award (Japan), and "The Guide Awards 2017-2018" by Vietnam Economic Times and Ministry of Planning and Investment.
Along the contribution to the national budget as well as supporting the economic growth, Furama Resort Danang is well known for its great events to society through a number of programs such as Tet traditional culinary events, support programs for children at Danang's SOS village, a program of "Go Green @ Fabulous Furama", aimed at encouraging guests to contribute more to a green living and better environment.