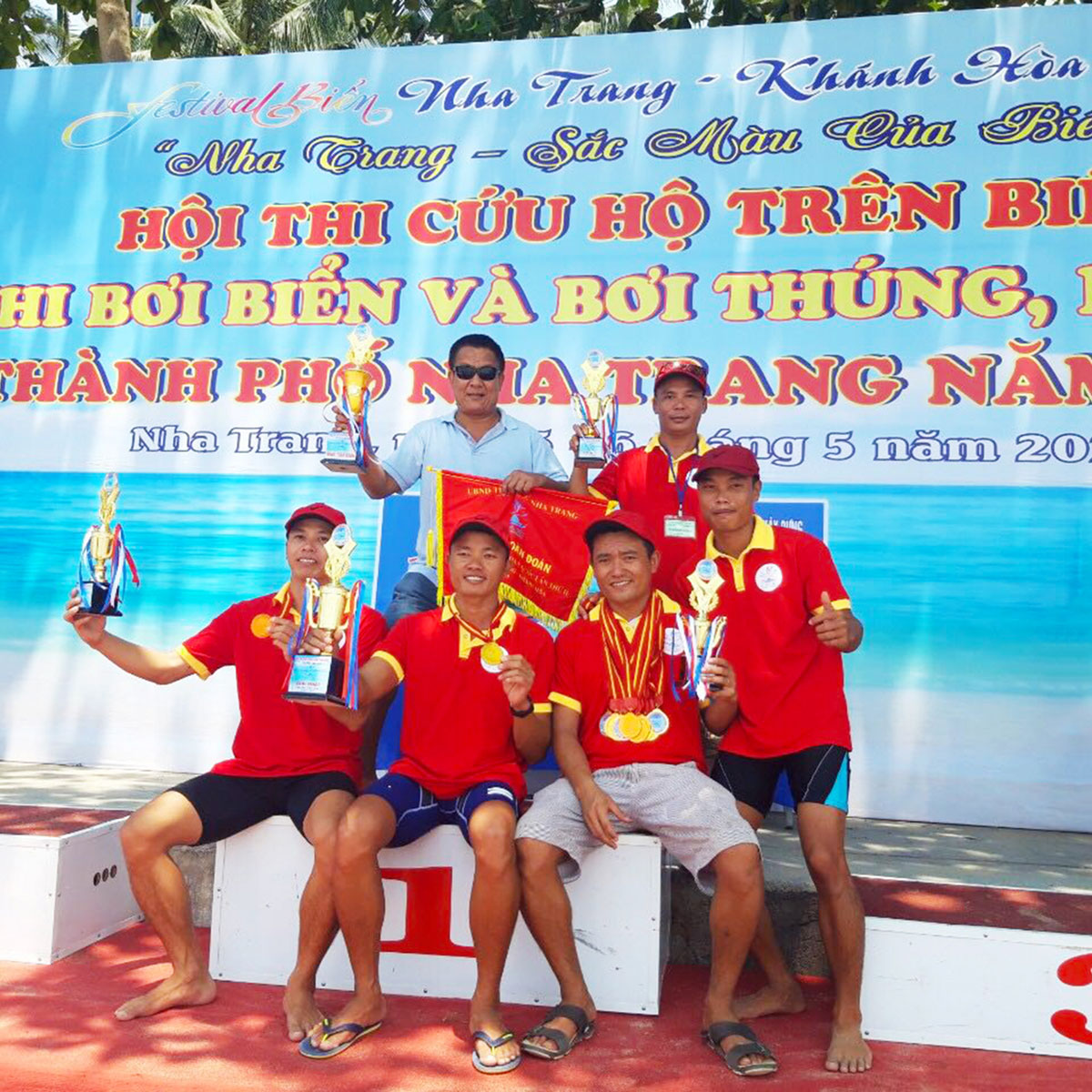 Furama Resort Danang's Lifeguard Team was been honored to receive the Overall winner at the 2nd National Beach Rescue Competition, taking place on May 5th, 2019 on the coast of the April 2 Square, Nha Trang city. The program was held within the framework of Nha Trang – Khanh Hoa Sea Festival 2019, organized by the People's Committee of Nha Trang city.
According to the organizers, this year's Ocean Rescue Competition attracted 9 units and was divided into 13 teams with the participation of more than 50 athletes. Professional lifeguards competed in various rescue categories including: Swimming relay, relay board, buoy rescue, surfboard rescue, first-aid and triathlon races.
Besides demonstrating professional lifesaving skills, the National Beach Rescue Competition is also an opportunity for professional lifeguards to gain up-to-date knowledge as well as to exchange experiences in maritime rescue activities.
Previously, Furama Resort Danang's Lifeguard team was also awarded Overall Winner of Danang International Lifeguard Competition 2017; and was also honored with 2 individual First Prizes and 1 Third Prizes.