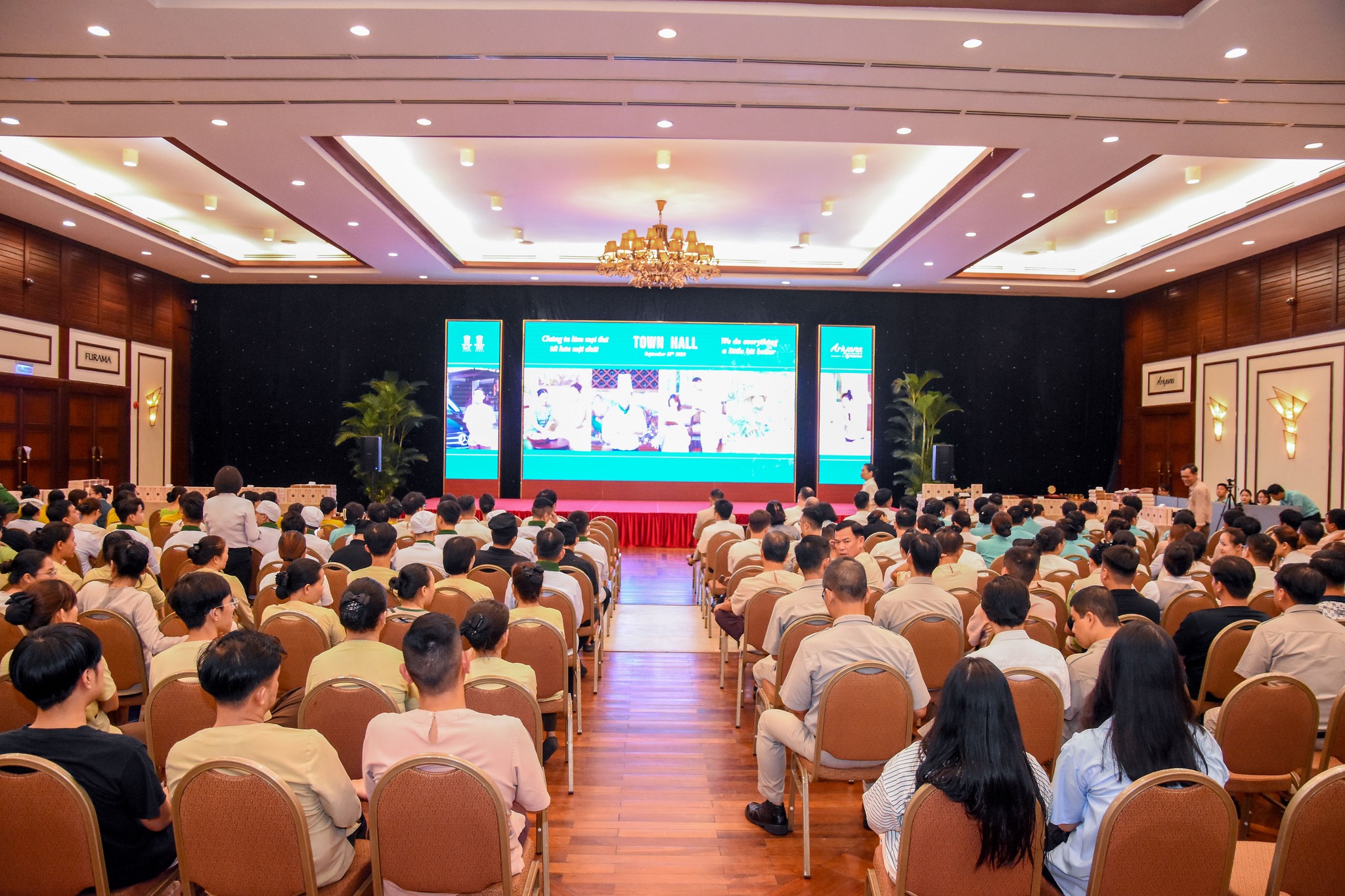 On September 27th and 29th, 2023, Furama Resort Danang organized a ceremony to honour outstanding employees in the second and third quarters of 2023.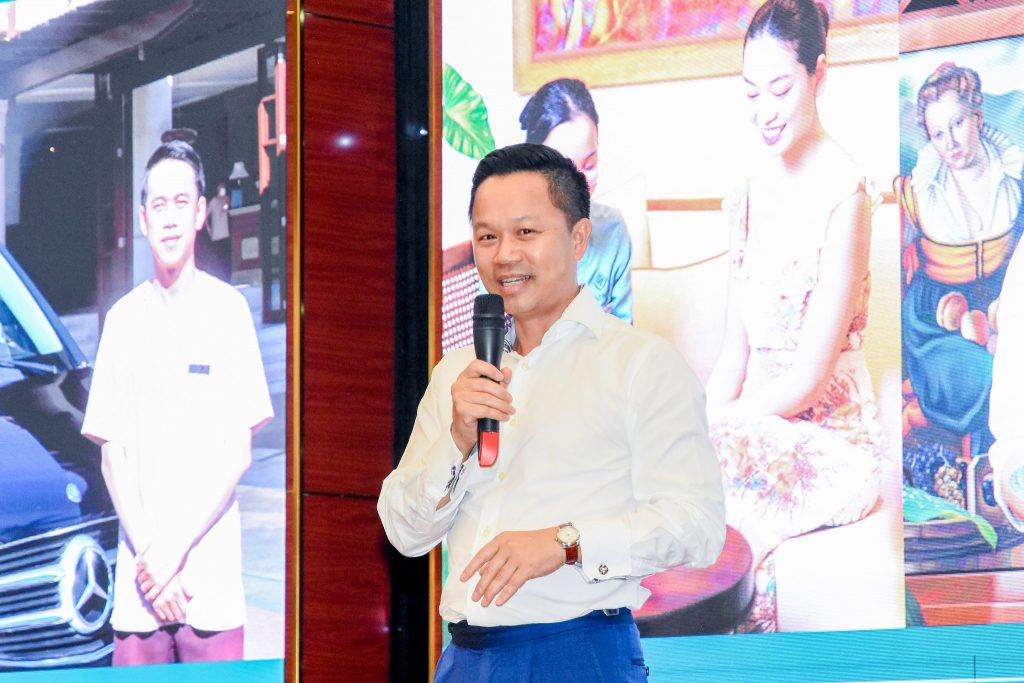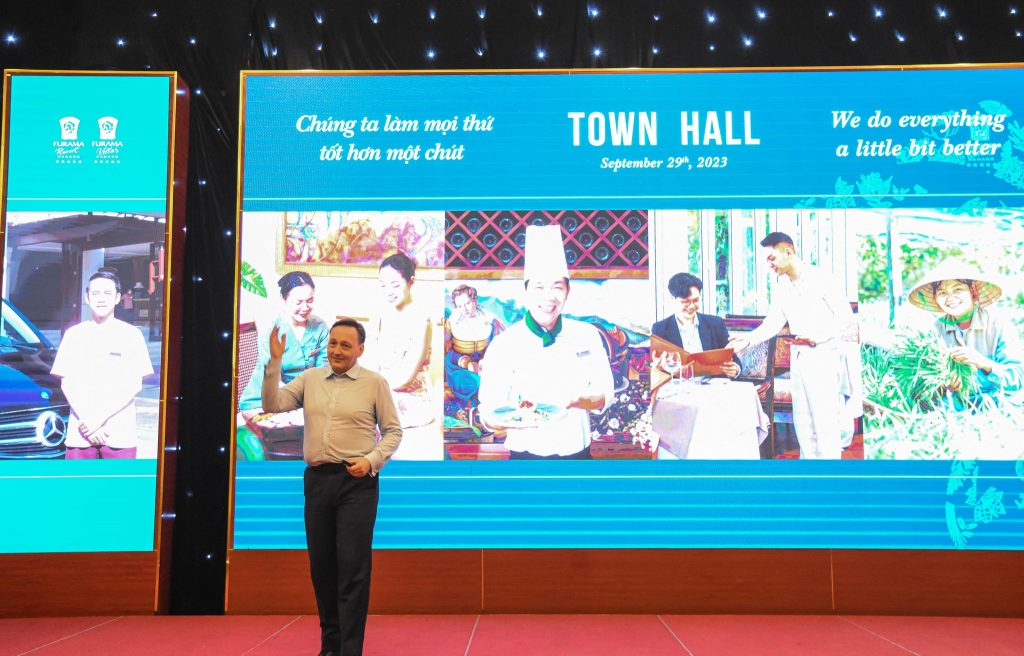 During the event, 500 members of Furama Resort Danang listened to speeches by Mr. Nguyen Duc Quynh – General Director of Indochina Beach Hotel JSC and Mr. Gentzsch Andre Pierre – General Manager of Ariyana – Furama Danang Tourism Complex, regarding the development direction of the resort in the coming year, specific actions to achieve goals, and introducing the golden rules to create excellent service. The leadership also honoured 13 children of employees who passed the university entrance exam in 2023 and recognized 23 nominees for Employee of the Quarter Award.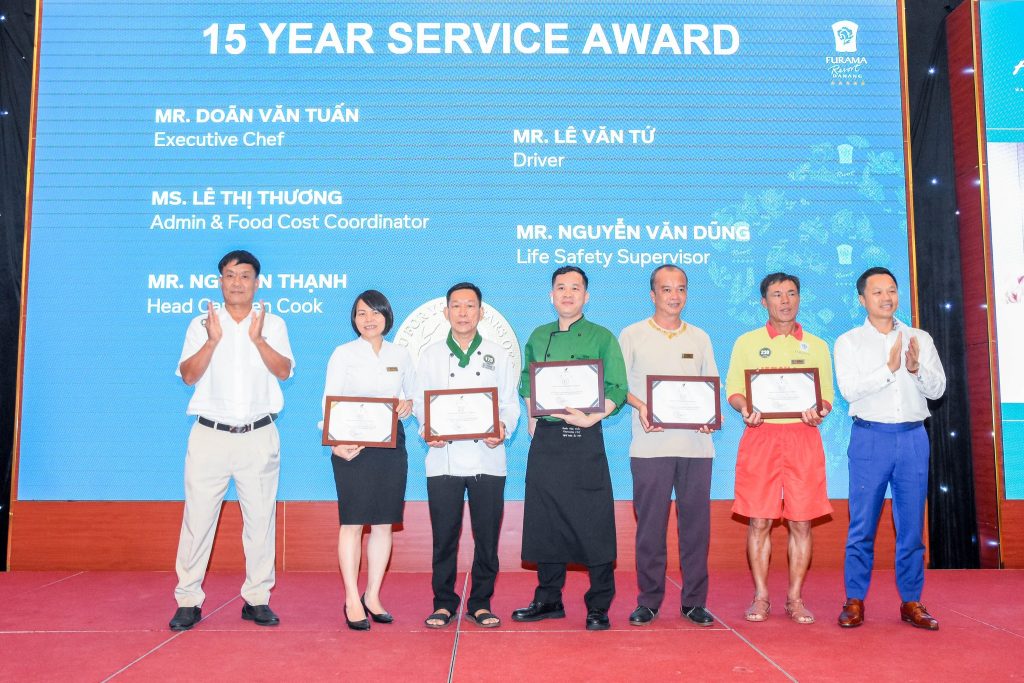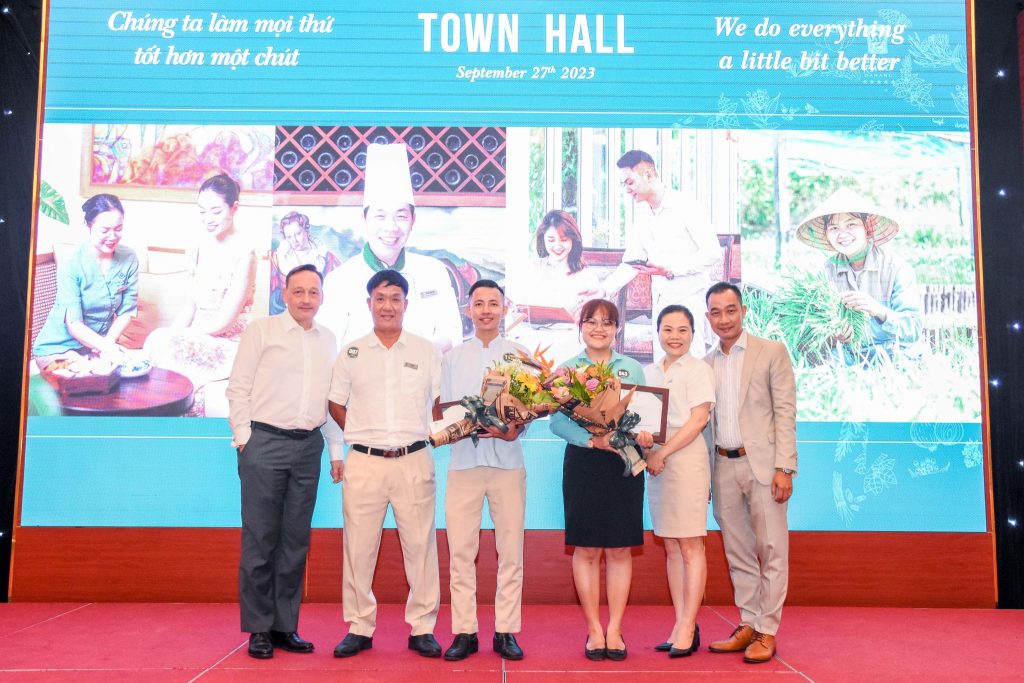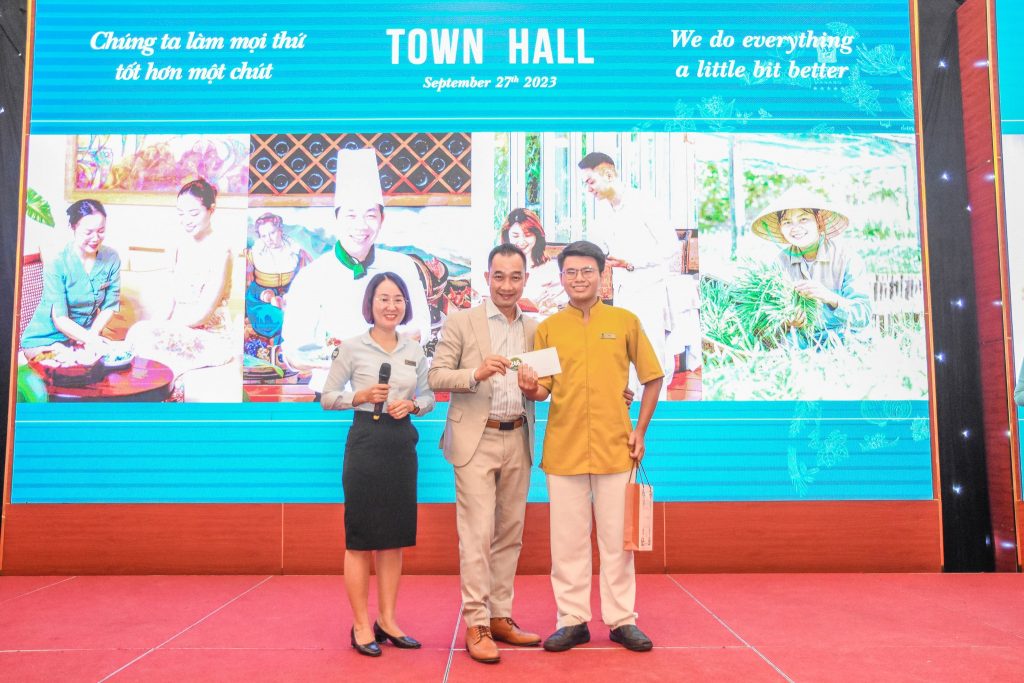 This was also an opportunity for the company's leadership to acknowledge the contributions of individuals who have dedicated themselves to Furama Resort Danang for 10, 15, 20, and 25 years.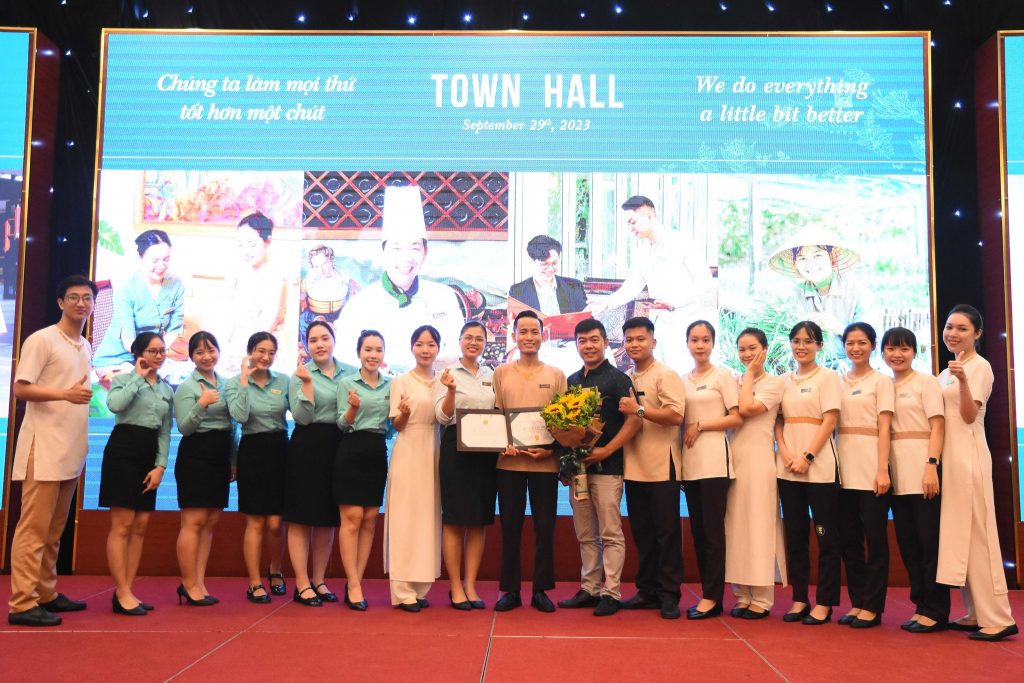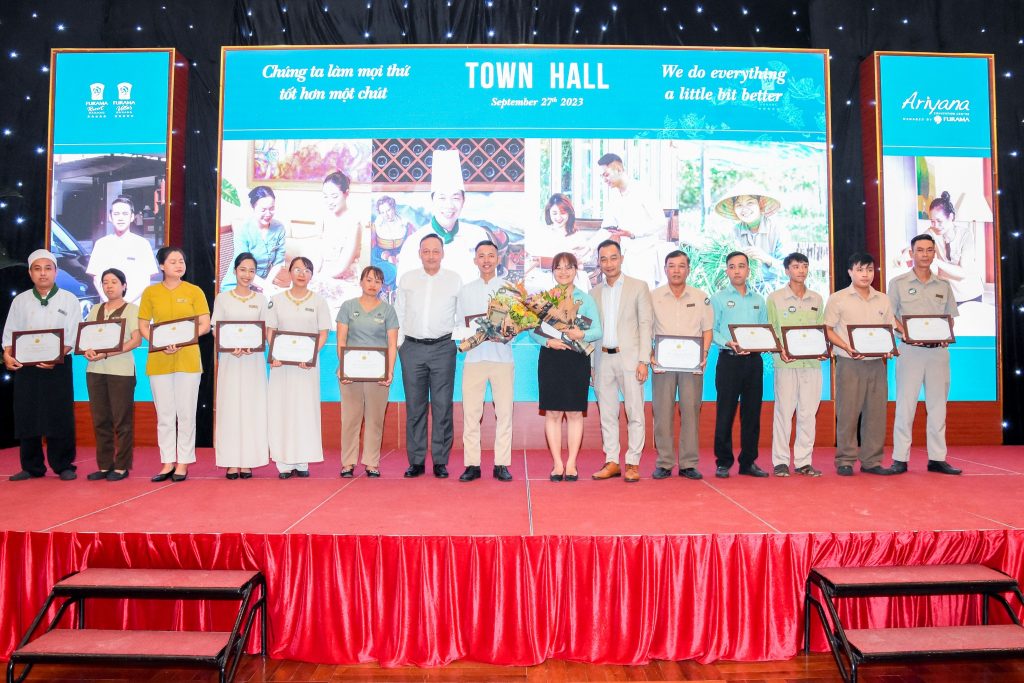 At the end of the ceremony, the members celebrated birthdays and sent best wishes to those born in the second and third quarters, and received Mid-Autumn Festival cakes from the trade union and the company. The event was successful and helped foster unity and closeness among all members of the Furama family.