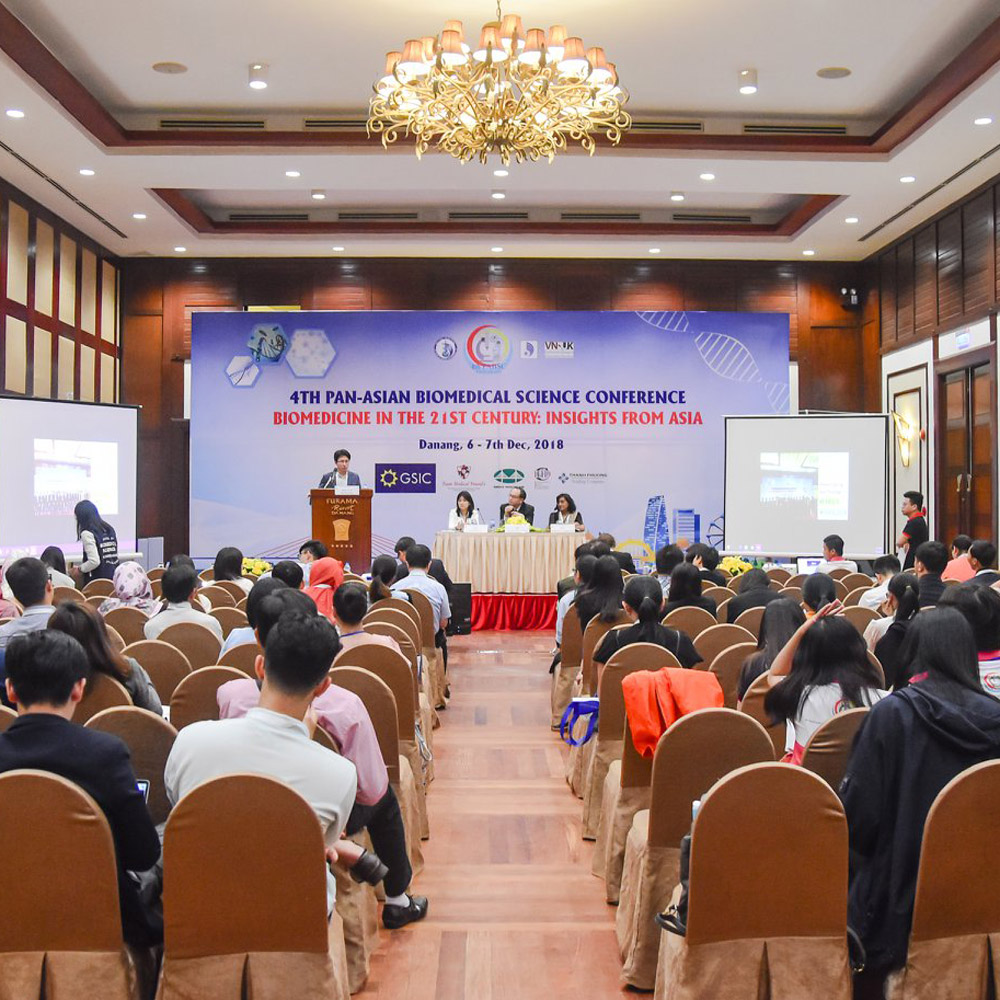 The Fourth Pan Asian Biomedical Science Conference which was organized under the aegis of the University of Danang and the Asia International Science Consortium has taken place from December 5th to December 7th, 2018 at the International Convention Palace (ICP) of the Furama Resort Danang, gathering some 200 delegates from Vietnam and other Southeast Asian countries.
The theme of this year's conference is "Biomedicine in the 21st Century: Asia-Pacific Insights" which features six tracks that are relevant to clinicians, basic scientists, and health care professionals: Clinical translation, Traditional medicine, Personalized medicine, Risk assessment, Medical devices, High thorough data and bioinformatics.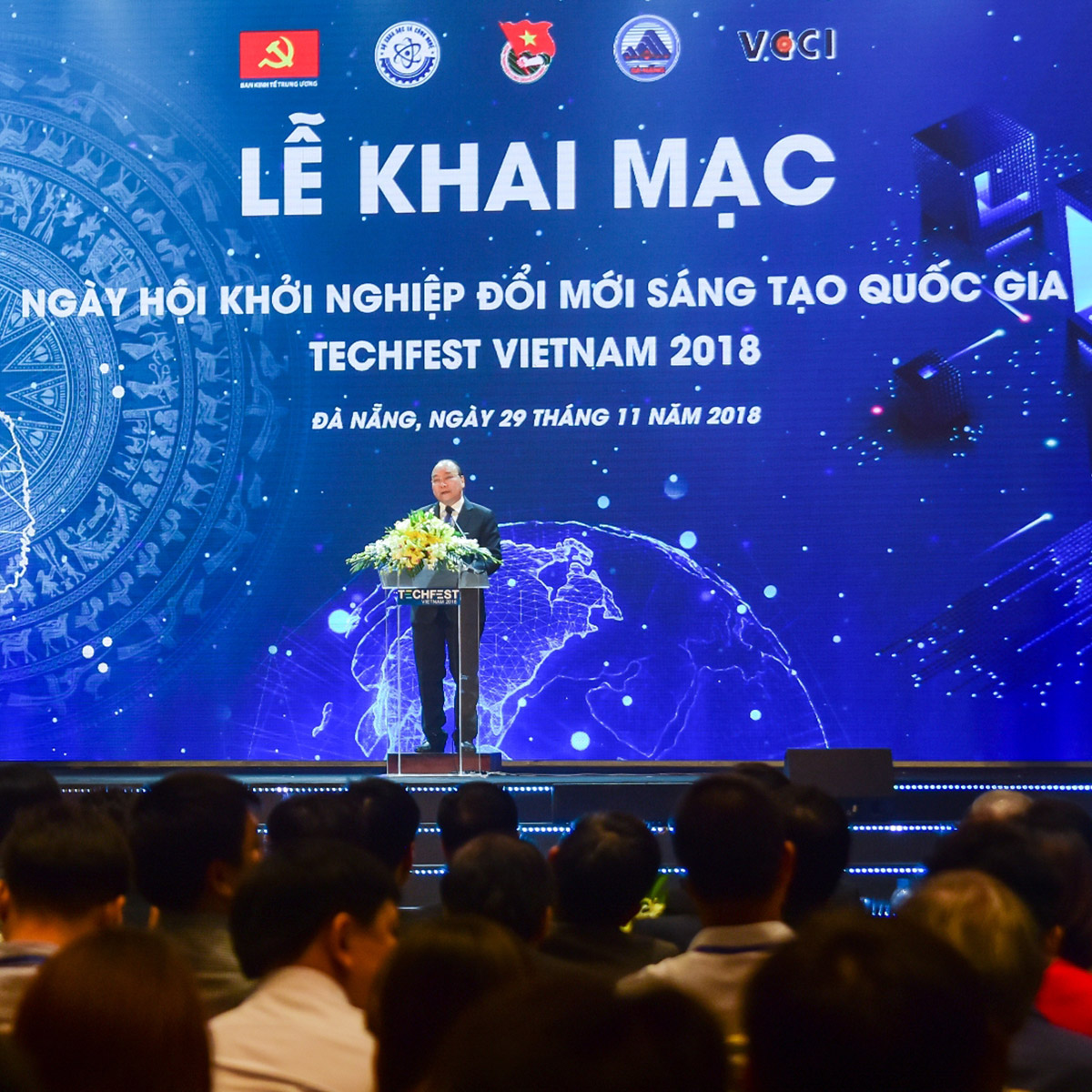 Taking place from November 29th until December 1st 2018 at Ariyana Convention Centre Danang, Techfest Vietnam 2018 has attracted nearly 5,500 attendants, 250 booths, 250 investors, investment funds, domestic and international speakers from 20 countries within the region and the world, together with representatives of creative start-up organizations, investors, typical innovative start-up businesses in ASEAN, who were representing the Global Startup Network (GEN).
During the event, the seminars and workshops were organized in 8 areas: agricultural technology, education technology, medical technology, tourism technology, technology 4.0, financial technology, Social influence and start-up support with practical content as well as the participation and discussion of successful managers, investors, successful start-ups, and experienced domestic and international experts.
Investment connection activity was one of the most important parts during the event. This activity attracted the attention of many investors and start-ups. The total number of connections was registered as 160; the amount of investment interest reached USD 7, 86 million.
In addition, the Innovative Technoentrepreneur Contest, ITC held within the framework of Techfest 2018 attracted more than 600 startups from the context of technology villages and contestants of Techfest region. The top 10 startup businesses were selected to participate in the final round.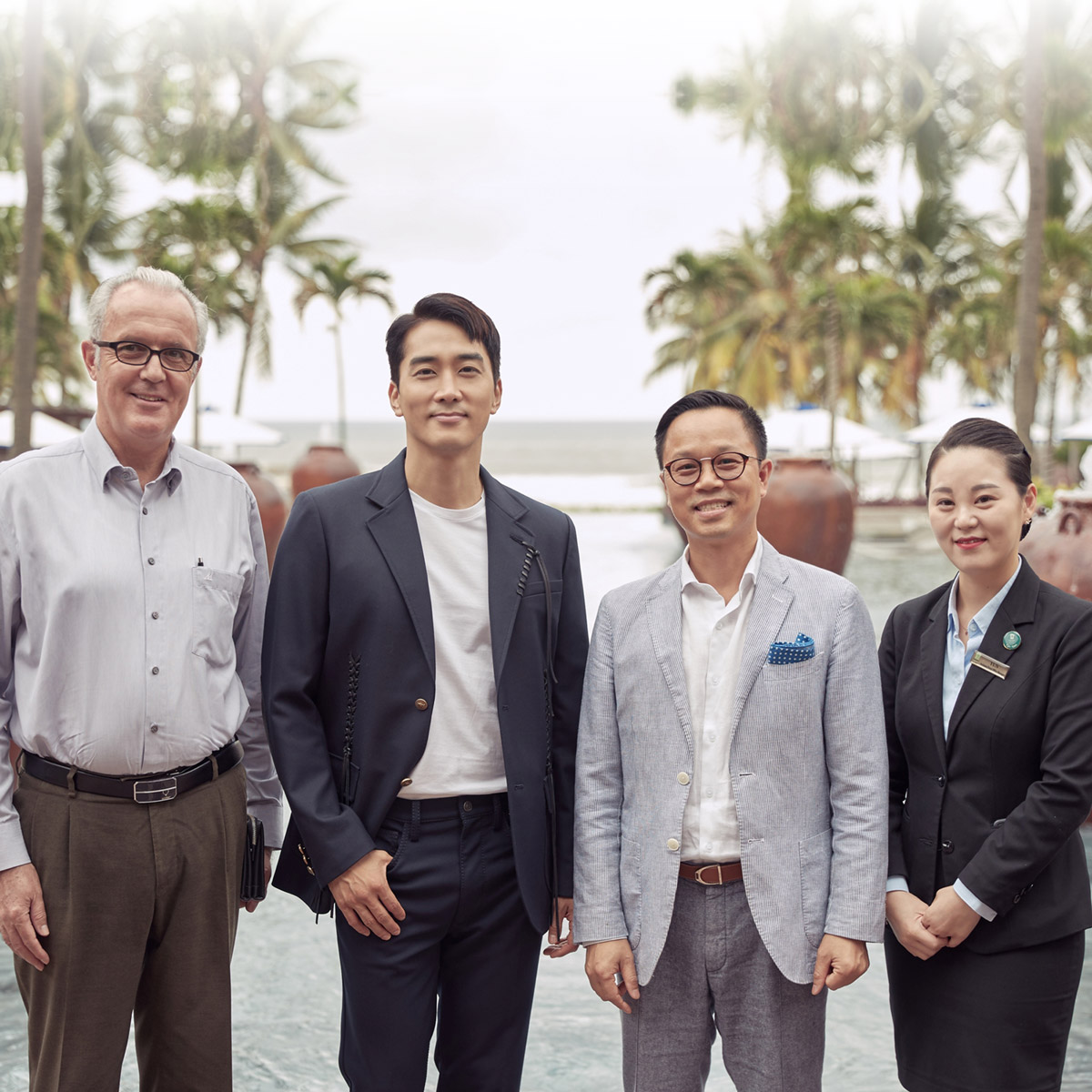 The leading South Korean star Song Seung Heon has arrived in the coastal city of Danang, Vietnam for a magazine photo shooting in late November 2018. Furama Resort Danang was honored to be the chosen venue for his photo shooting and relaxation during his trip to Vietnam. He has taken photos at the resort's renowned courtyard, staying at the Presidential Suite room and enjoying a scrumptious Central Vietnamese cuisine dinner at the Danaksara restaurant, located in the heart of Furama Villas Danang.
Born in 1976, the actor has been noted for his roles in "Autumn in my heart", "East of Eden" and "Summer Scent", etc. In 2012, Song Seung Heon and Kim Tae Hee used to come to Vietnam to introduce Vietnamese audiences to their famous drama "My princess".