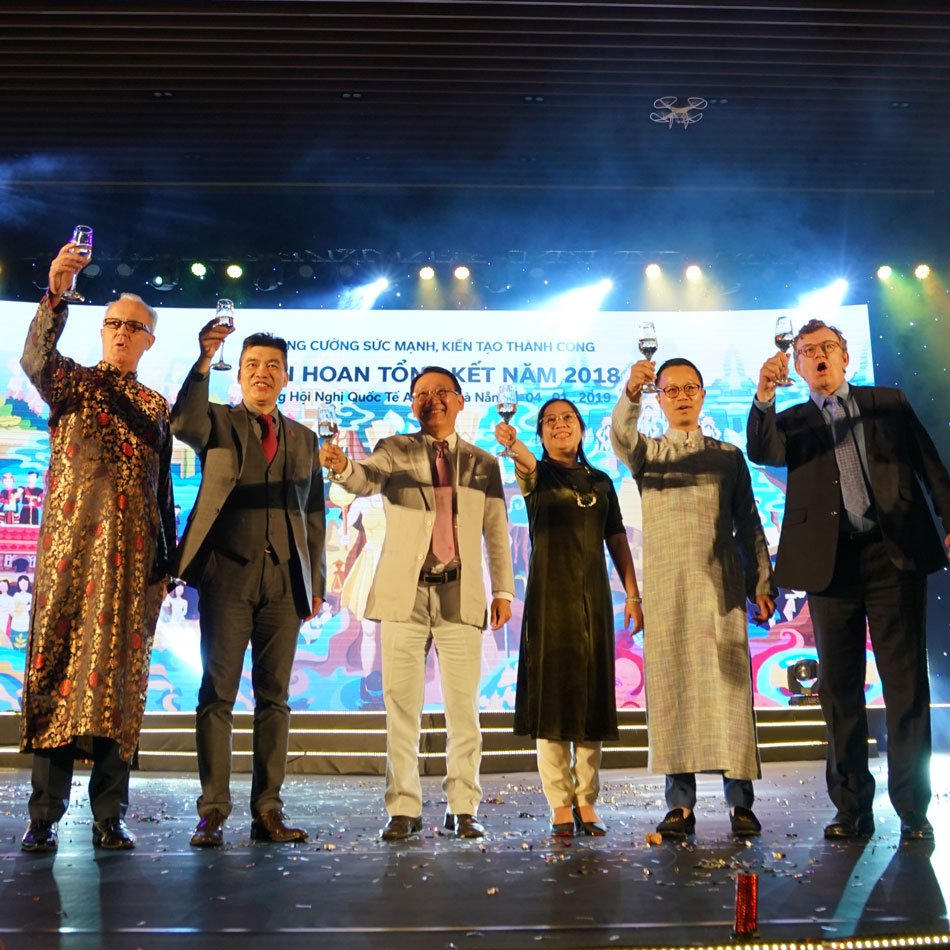 On January 04th 2019, the 2018 Year-end Staff Party was organized by Furama Resort Danang and Ariyana Company for their employees at the Ariyana Convention Centre.
Year-end Staff Party is an annual "big day" for all Furama and Ariyana' staff where they can indulge themselves in their own party and enjoy scrumptious culinary delights.
Attended by more than 600 employees, this year's event marked another highlight of the fruitful year for Furama Resort, Furama Villas and Ariyana Convention Centre.
Organized in a luxurious ambiance of the only oceanfront meeting convention venue in Vietnam, the party featured 10 wonderful and sophisticated performances from all departments, with the First prize belonging to the Housekeeping Department for the contemporary dance performance "Muoi Man" ("Salt").
The event also honoured two excellent Employees of the Year: Mr. Dinh Hong Giang from Engineering Department and Mr. Hoang Vinh Sang from Sales & Marketing Department.
Another highlight of the party was the valuable gifts handed to staff from the Lucky Draw including HD Bank debit ATM cards, various accommodation vouchers at renowned resorts throughout Vietnam and many more. The special prize of 30 million dongs belonged to Mai Thi Dang Dung – Linen Attendant – Housekeeping Department.
To end yet another wonderful year, all employees rocked the night up with exciting music provided by a professional DJ.
Year-end Staff Party offers a great chance for employees to relax and get to know each other. It is also perfect to get them fired up for yet another exciting business year to come.