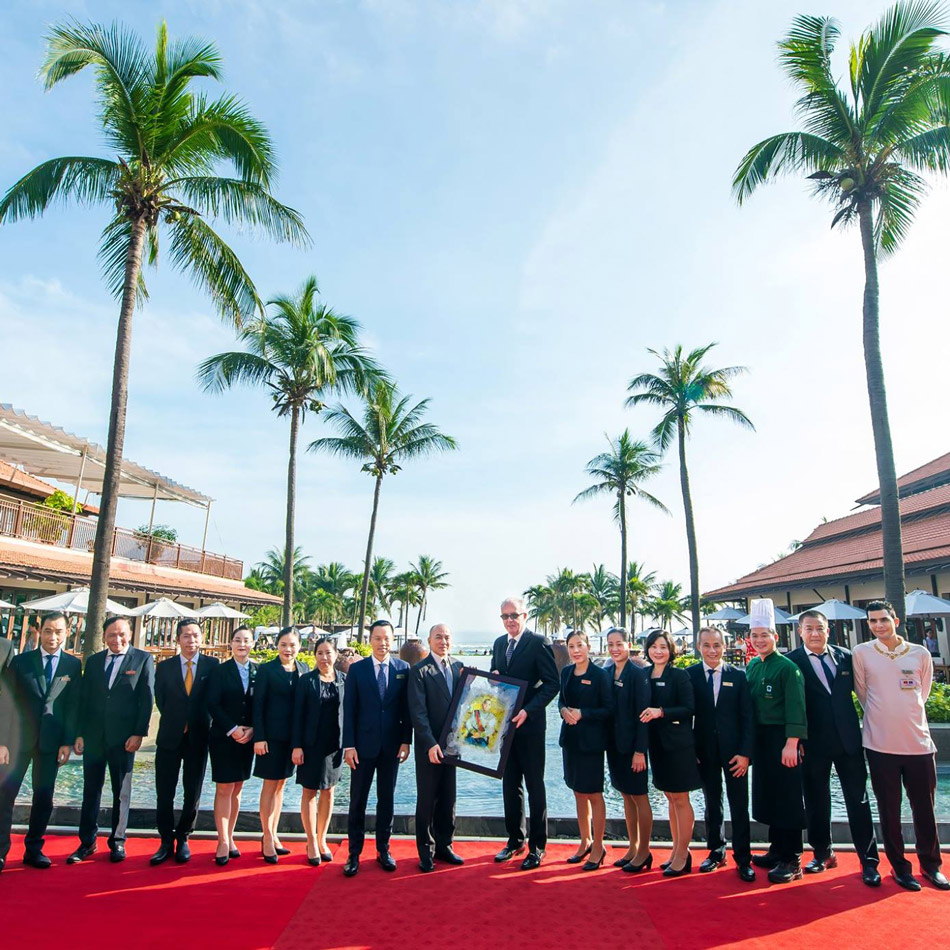 On December 20th – 21st 2018, Furama Resort Danang was honoured to welcome His Majesty the King of Cambodia Norodom Sihamoni as part of his vacation visit in Danang city.
The King arrived in Hanoi capital city on December 19th, as he embarked on a three-day "friendship building" official visit to Vietnam. His visit to Hanoi and Danang followed an invitation from the government.
The visit's objective was to boost bilateral ties between both countries, which was the purpose the King met with Vietnamese president Nguyen Phu Trong.
King Norodom Sihamoni, 67, was officially crowned on October 29th, 2004. During his adolescence, he studied music, drama and dance and graduated from the Academy of Performing Arts (AMU) in Prague. He also graduated with a Master's degree on filmmaking in North Korea; taught classical dance at numerous academies in France and later became president of the Khmer Dance Association in France. In 1993 the prince was appointed Cambodia's delegate to UNESCO in Paris, where he became known for his hard work and his devotion to Cambodian culture.
Danang was his final destination in Vietnam after the King's meeting with Party General Secretary – President Nguyen Phu Trong in Hanoi. He also spent time visiting the Cham museum, Ling Ung pagoda and stayed at the Furama Resort Danang, where he was treated to popular local dishes sophisticatedly prepared by the resort's professional culinary team.