Broadway Night – Furama Resort Danang's unique end-of-year celebration was successfully organised at Ariyana Convention Centre Danang on December 31st,2019 .
The spectacular night of culture, art, and entertainment featured a blend of the finest musical excerpts with the marvelous interaction between music, lights effects and stage designs, delighting more than 400 guests with one surprise after another which they will cherish for a long time.
In this one-night-only event, the spectacular Broadway show marking one of the greatest entertaining parties following its heydays of the last century excited guests with more than 10 classic musical excerpts featuring "Phantom of the Opera", "Habanera", "This is the moment" performed by celebrated singers namely Ly Hoang Kim – leading role "Giang Huong" in the musical of the same name, Gold medal and "Best Performance" award at "Bohol International Choir Festival and Competition" with Saigon Ladies band; Tan Dat – leading actor "Tu Thuc" in musical "Giang Huong"; Julie Thanh Nguyen – Top 3 national television singing contest "Sao Mai" ("Morning Star") for European region, also popular with her French music Live Concerts and Vo Thuy Ngoc Tuyen – solist of Ho Chi Minh City Ballet Symphony Orchestra and Opera, third-place winner of the National Classical Vocal Contest.
A hearty International Dinner Buffet was introduced by Furama Resort Danang Master Chefs in the most luxuriously mesmerizing ambiance with more than 120 fabulous dishes including fresh seafood, finest lobsters, premium Wagyu beef Teppanyaki style, BBQ seafood, Foie gras, huge cheese & dessert buffet and other favourite dishes from all around the world.
The event was successfully organised by the professional events and culinary teams of Furama Resort Danang and Ariyana Convention Centre Danang with the support and coordination from Anh Hoang Ngoc Event Company Ltd., Hoang Tuan Anh Company and MH Led Company.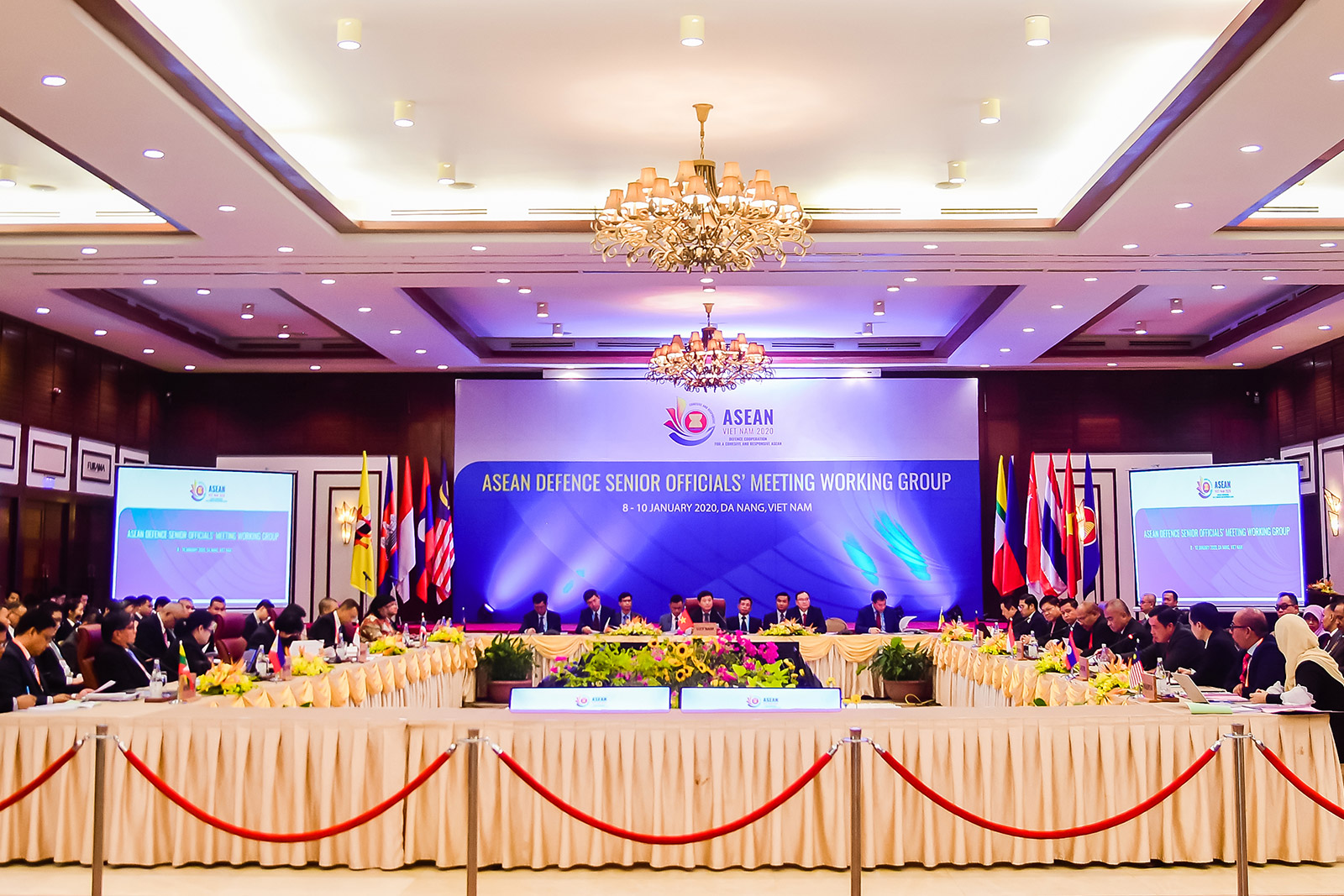 From January 9th – 12th, 2020, International Convention Palace of Furama Resort Danang was honoured to be chosen as the venue for ASEAN Defence Senior Officials' Meeting Working Group (ADSOM WG) and ASEAN Defence Senior Officials' Meeting Plus Working Group (ADSOM-Plus WG). ADSOM WG and ADSOM-Plus WG are the first military and national defence meetings to be held since Vietnam assumed the ASEAN Chair 2020 earlier this year. Attending the meetings were defence officials from ASEAN defence ministries' policymaking units and the bloc's partner countries. The events will prepare the agenda for the 14th ASEAN Defence Ministers' Meeting and the 7th ASEAN Defence Ministers' Meeting Plus. The success of the ADSOM WG and ADSOM-Plus WG will lay an important foundation for the ASEAN Chairmanship Year 2020, and affirm the role and position of the Vietnam People's Army in global integration.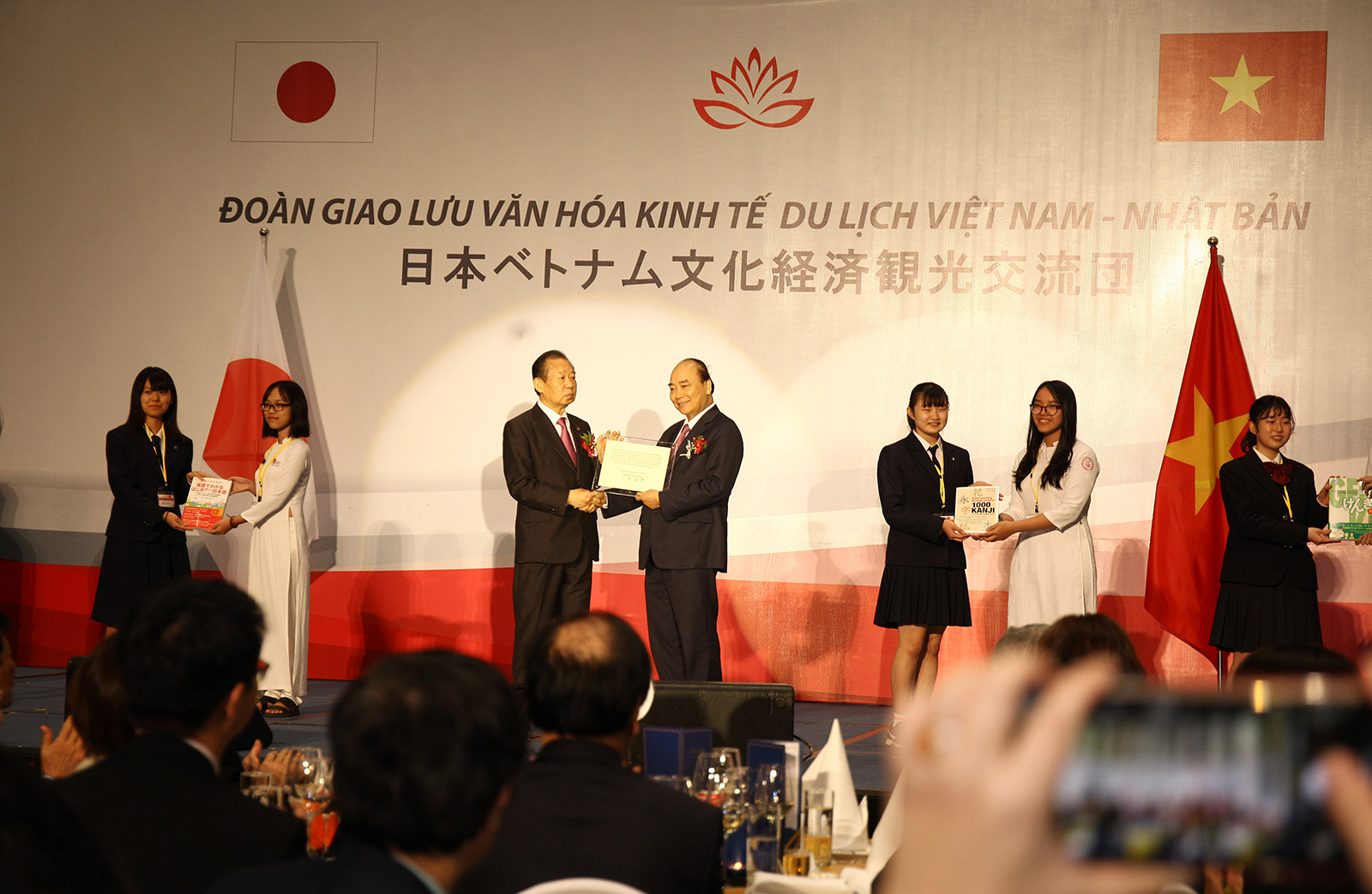 From January 11th – 14th 2020, Furama Resort Danang was honoured to welcome Mr. Nikai Toshihiro, General Secretary of the Liberal Democratic Party, Chairman of Japan-Vietnam Friendship Parliamentary Alliance and more than 1,000 Japanese Economic, Cultural and Tourism Exchange delegates who are parliamentarians, provincial leaders, representatives of ministries, economic organisations and businesses across Japan joined this working trip.
During this four-day working trip to Danang, Mr. Nikai Toshihiro and the delegation had meetings on Vietnam-Japan cooperation with Prime Minister Nguyen Xuan Phuc and the high level Government Delegation together with Danang authorities. In addition, more than 1,000 delegates also attended the Vietnam-Japan Cultural Exchange Night which took place at Ariyana Convention Centre on the evening of January 12th, 2020.
Significantly, the Japan – Vietnam Bilateral Tourism Promotion Workshop organised by the Japan Tourism Promotion Agency (JNTO) took place on January 13th, 2020 at Ariyana Convention Centre Danang with the participation of the Japan Association of Travel Agents (JATA), The All Nippon Travel Agents Association (ANTA), Japan Tourism Promotion Association, Japan Association of Travel Agents, Vietnam National Administration of Tourism (VNTA), Vietnam Tourism Association (VITA) and tourism businesses from two countries. It consisted of various seminars on tourism, investment promotion and human resources development, introducing the success of tourism promotion in the two countries, especially between Japan and Danang, and discussing the efforts of both to attract more tourists.
This is the largest trade event involving two countries to date and is hoped to raise the number of tourists travelling between two countries and strengthen the bilateral relationship in tourism, cultural exchange, and investment.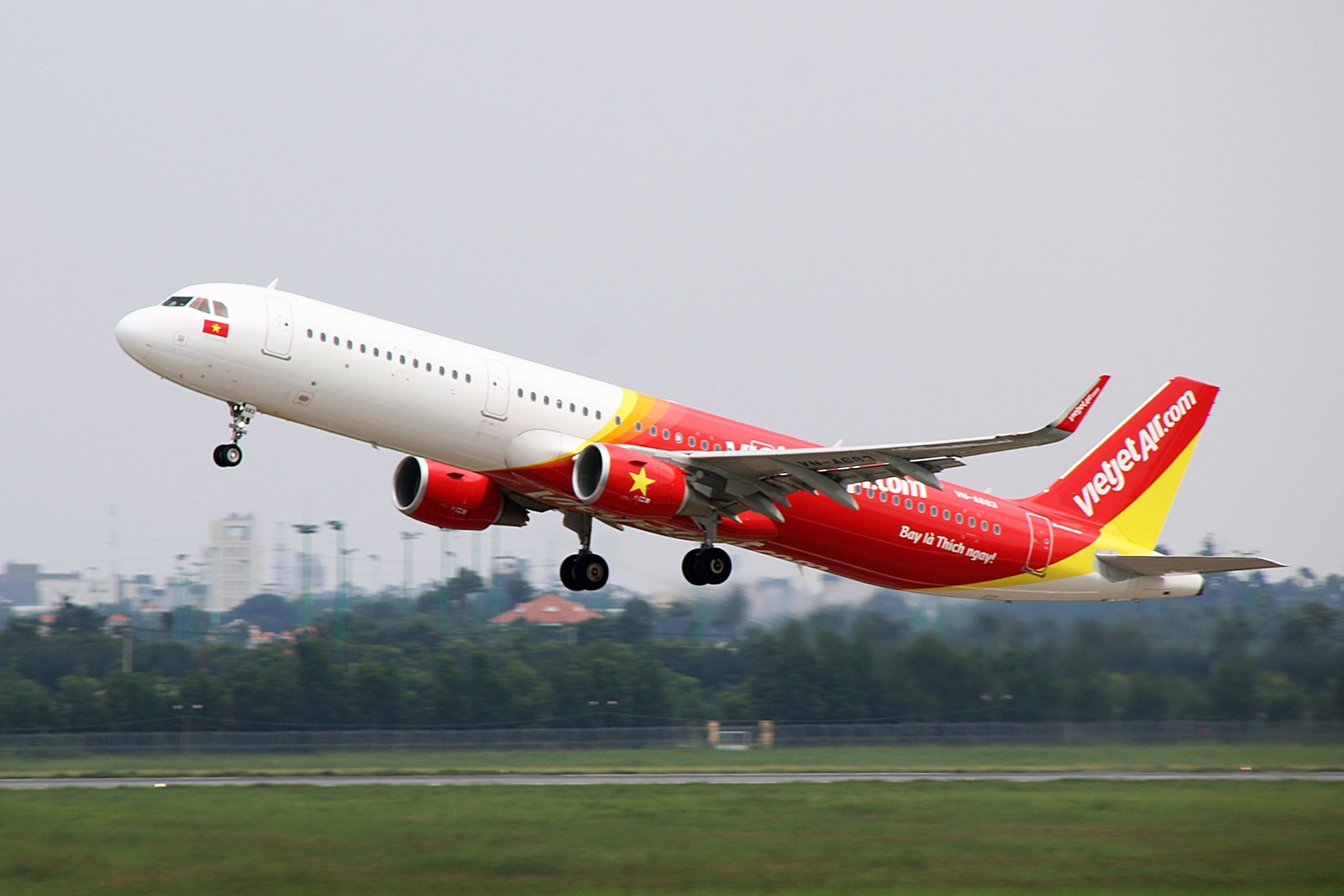 On January 13th 2020 at Furama Resort Danang's International Convention Palace, Vietjet, as a member of Keidanren (Federation of Economic Organizations in Japan), announced the launch of five new routes between Vietnam and Japan.
The announcement ceremony took place within the framework of Japan – Vietnam Bilateral Tourism Promotion Conference, which welcomed more than 1,000 delegates from Japan, including officials from Japan's National Assembly, the Japanese government and leaders from major Japanese corporations.
Attending the formal ceremony, held in the morning of January 13, were Vietnam's Deputy Prime Minister – Vuong Dinh Hue, the Secretary-General of the Liberal Democratic Party of Japan cum President of the Japanese-Vietnamese Parliamentary Alliance – Nikai Toshihiro, and many leaders of Vietnamese and Japanese ministries, departments, and authorities as well as provincial and city leaders in Vietnam.
Following the success of numerous routes that connect the two countries' major cultural, economic and political centers, Vietjet's five new routes including Hanoi, HCMC and Da Nang to Nagoya (Chubu Centrair International Airport); Hanoi to Fukuoka and Kagoshima are expected to open ticket sales and commence operations in 2020. After Tokyo and Osaka, Nagoya and Fukuoka are the third and fourth biggest cities in Japan respectively while Kagoshima has a large population of Vietnamese people.
Now with a total of 10 direct routes between Hanoi, HCMC, Da Nang and Tokyo, Osaka, Nagoya, Fukuoka, Kagoshima, Vietjet proudly continues to offer travelers highly convenient travel options with suitable times and affordable ticket fares for locals and travelers alike. The new flights will also contribute to building the strategic bilateral relationship between Vietnam and Japan while also promoting more cultural and economic exchanges between people in the two countries. Furthermore, the new flights will help Vietnam reach its target to attract one million Japanese tourists in 2020.
The announcement of Vietjet's new routes took place as part of the Japan – Vietnam Bilateral Tourism Promotion Conference involving more than 1,000 delegates including officials from the Japanese National Assembly, Japanese government and leaders from major Japanese corporations including the Secretary-General of the Liberal Democratic Party cum President of the Japanese-Vietnamese Parliamentary Alliance – Nikai Toshihiro, who are in Da Nang to meet with members of the Vietnamese National Assembly, Vietnamese government and local corporate community in Da Nang.
Source: vietjetair.com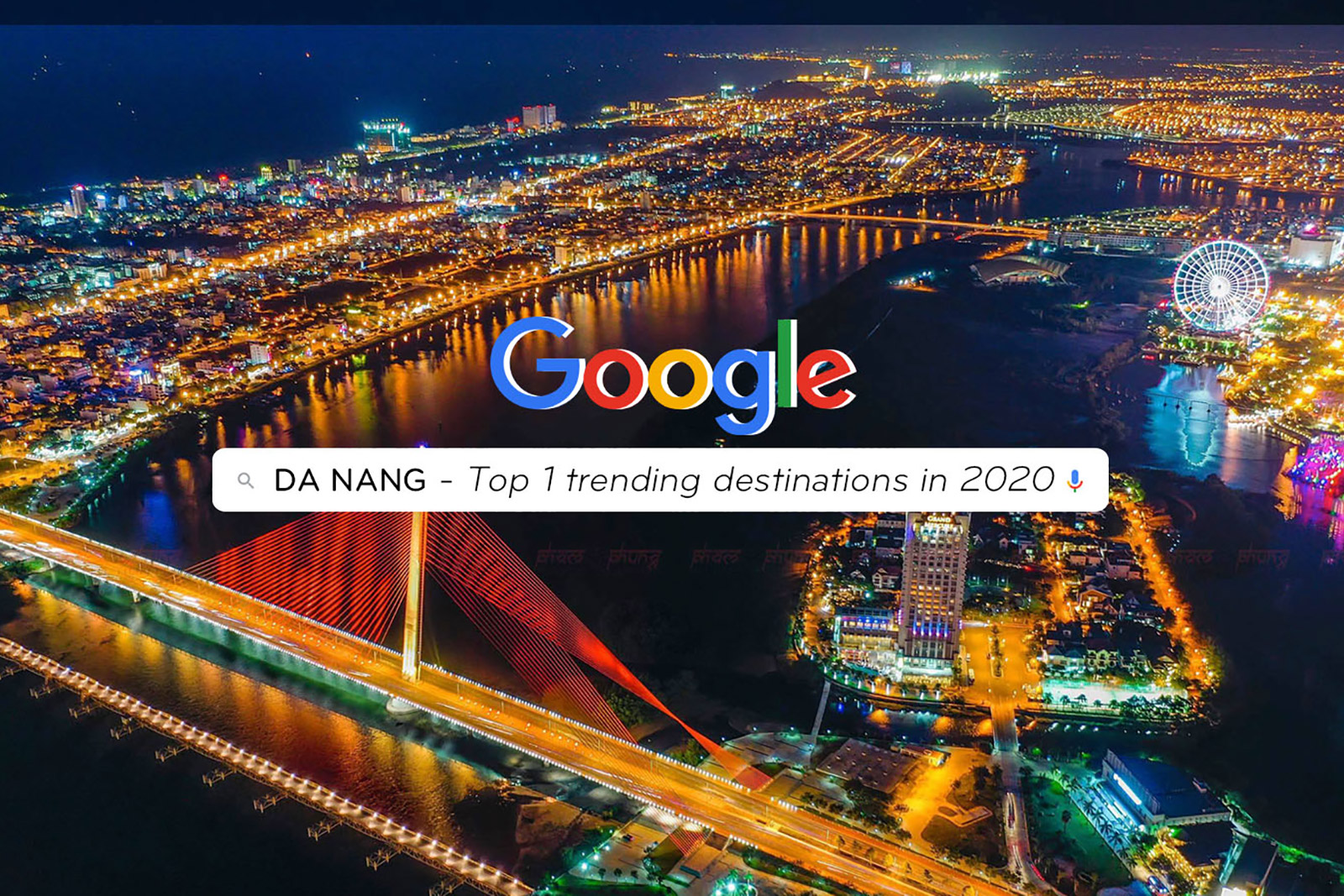 Trending Destinations in 2020 is a list published by Google based on Google global travel and hotel search data, taking into account search frequency, popularity, price, as well as conditions for travel.
According to statistics from Google Hotel Search Data published in December 2019, Da Nang has risen to the top of the list of top 10 global destinations in 2020.
The report wrote: "The sandy beaches in Danang, the nightlife of São Paulo and Korean barbecue in Seoul are the first things that those planning for this year's vacation thinking of." According to Global hotel search, people from all over the world are interested in traveling to these destinations by 2020.
The next 9 cities include Sao Paolo (Brazil); Seoul (South Korea); Tokyo (Japan); Tel Aviv (Israel); Marseille (France); Vienna (Austria); Bangkok (Thailand); Dubai (United Arab Emirates); Perth (Australia).
Da Nang has surpassed many other famous cities in the world and especially Asian tourist hotspots such as Tokyo (Japan), Seoul (South Korea) or Bangkok (Thailand), to stand in the Top 1.
This does not mean that perpetual tourist destinations like the rest of the cities are less popular, instead are just not included in the global user's list of new discoveries.
In recent years, Da Nang has had a series of significant improvements in the tourism environment, contributing to bringing the smoke-free industry to new heights.
With the data published by Google this time, Da Nang will be more confident when it becomes a new attractive destination for users around the world for the 2020 travel season.
Source: danangfantasticity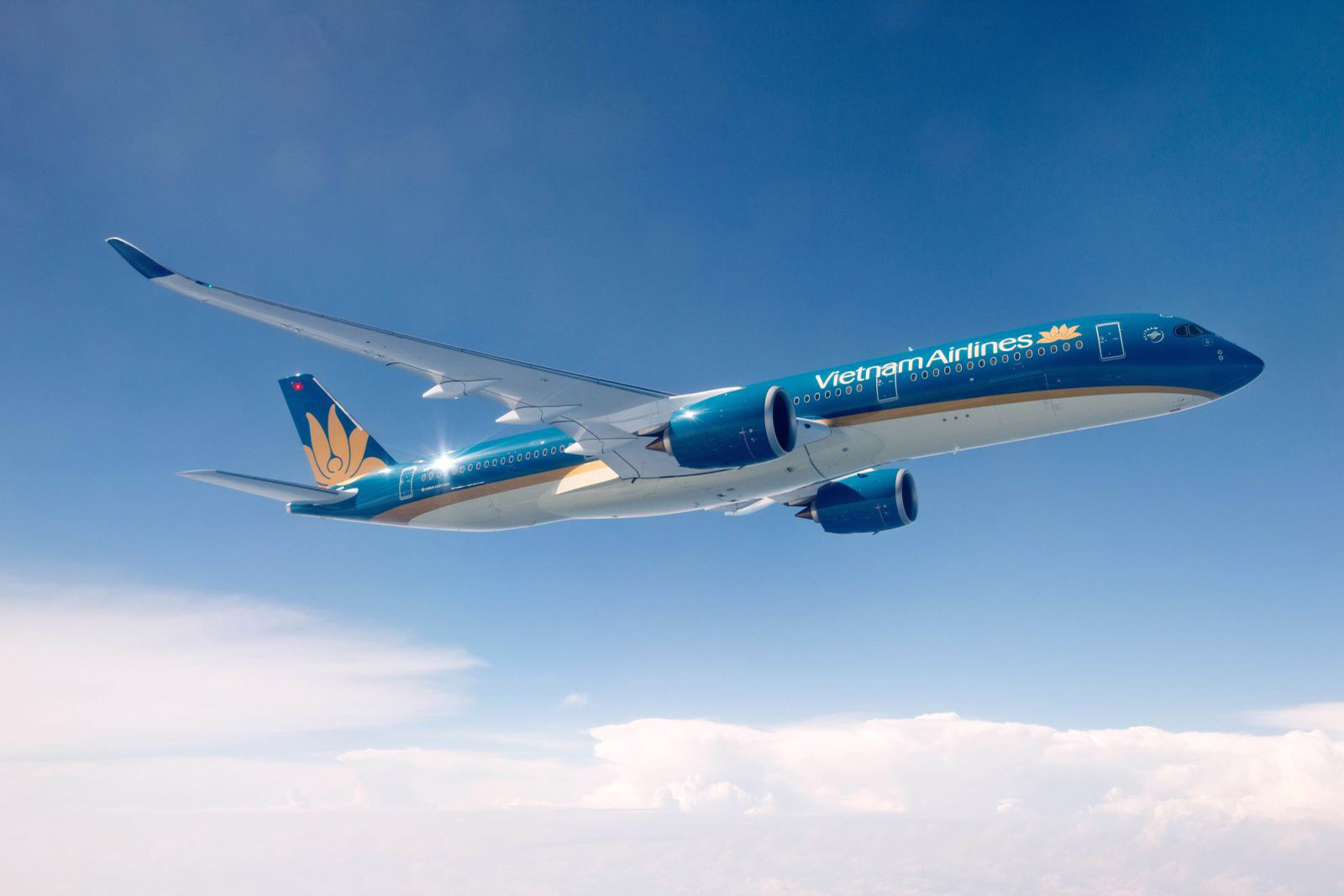 From 19 January 2020, Vietnam Airlines will officially open a new Danang – Shanghai route with flights departing from Danang at 17:55 and from Shanghai at 23:20 (local time) every Thursday and Sunday.
This marks the 19th Vietnam Airlines route in operation between Vietnam and China. These direct routes provide convenient travel options such as Shanghai – Danang – Hanoi/ Ho Chi Minh City and Danang – Shanghai – Hangzhou – Danang.
Shanghai is an economic center and one of the four municipalities of the People's Republic of China. Located by the Huangpu River, the city attracts visitors with its remarkable ancient and modern architecture, vibrant shopping districts, and lively recreational and entertainment activities.
Flights between Danang and Shanghai are operated with four-star service on Airbus A321 aircraft.
Source: vietnamairlines.com
On December 3rd 2019, the festive season was kicked off at Furama Resort Danang with the magnificent Christmas Lighting Ceremony. It was the 10th year in a row the resort organised this famous activity.
To open this year's ceremony, Mr. Matthias Wiesmann – General Manager of Furama Danang, together with two honoured guests pressed the button to light up the 10-metre-tall Christmas tree, which marked the beginning of this year's Christmas and New Year celebrations at the resort. Furama Choir performed melodic carols such as Joy to the World, Feliz Navidad for this special occasion while guests raised glasses for warm wishes on the upcoming festive season. Many more exciting Christmas and New Year activities will be held at the resort during these exciting days.
This year's highlight celebrations will take place in the evenings of December 24th and 25th, 2019, featuring jubilant music performances. The festive spirit will then dispel the chill of winter to call our guests to a lavish New Year's Eve moment with a "Broadway Night" taking place on 31st December 2019. An evening awaits you with great music, excitement and extravagance to ring in the New Year!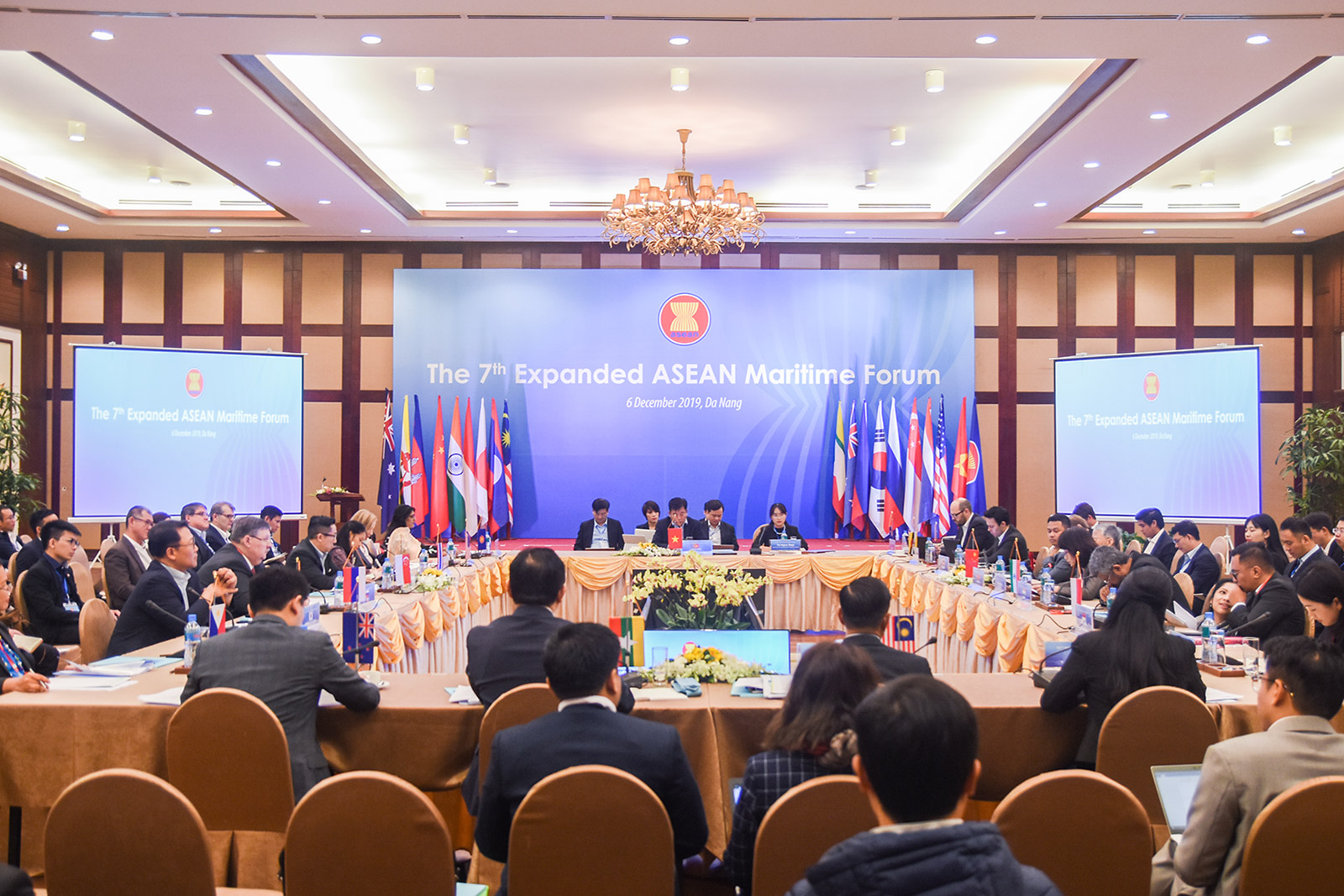 On December 5th, 2019, The 9th ASEAN Maritime Forum (AMF-9) took place at Furama Resort Danang under the presence of more than 50 representatives from all 10 ASEAN member countries and the ASEAN Secretariat. Established in 2010, the AMF aims to increase solidarity within ASEAN and promote the association's central role in maritime co-operation as well as building trust in the region through negotiations and consultations.
Following AMF-9, The 7th Expanded ASEAN Maritime Forum took place at Furama Resort Danang on December 6th, 2019, gathering more than 90 delegates including Government officials and researchers from 10 ASEAN member countries and eight partners, namely Australia, China, India, Japan, New Zealand, the Republic of Korea, Russia and the US.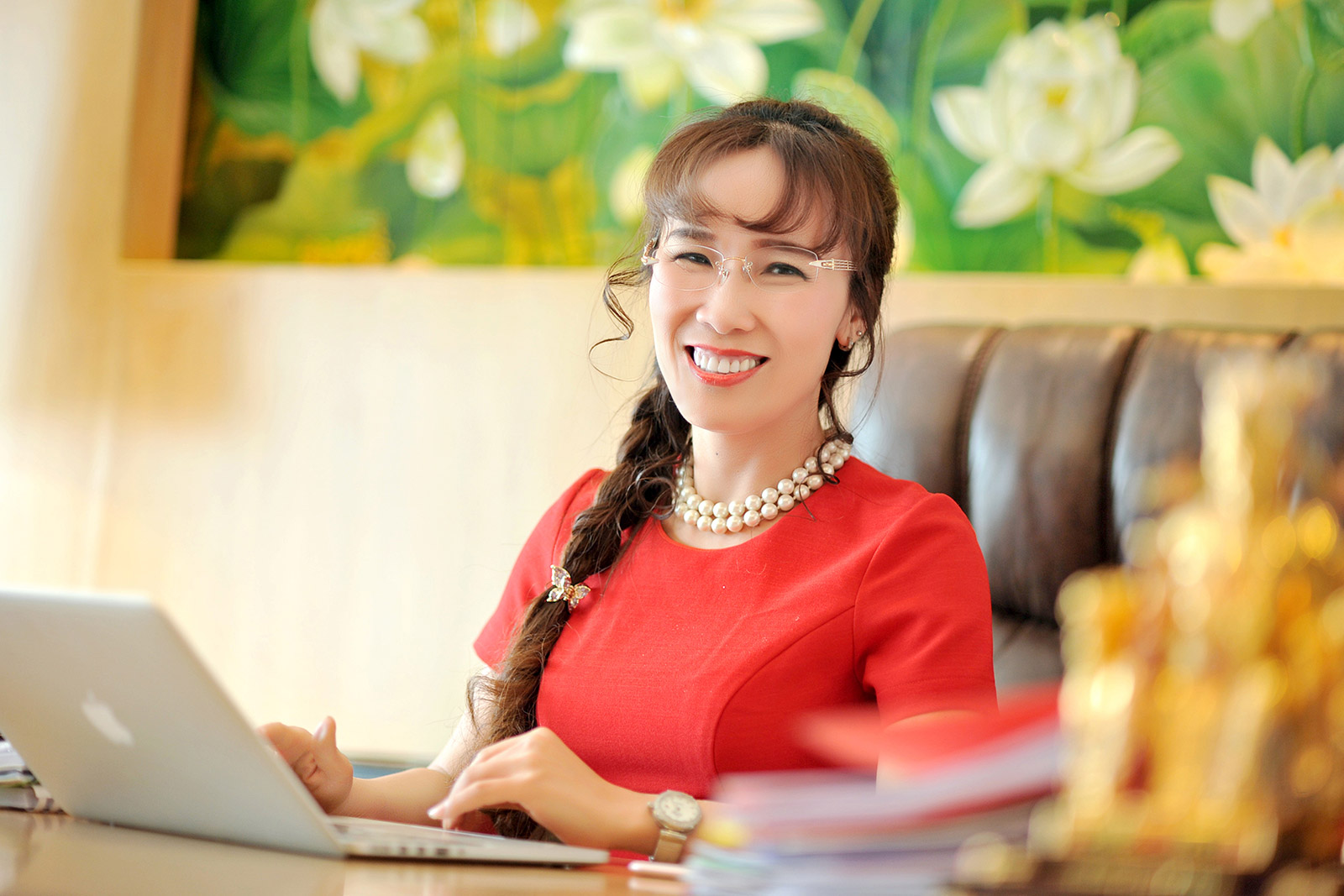 Ms. Nguyen Thi Phuong Thao – Vietjet Air's CEO and Furama Resort Danang's Owner has been placed 52nd in Forbes' list of 100 most powerful women in the world this year.
With this recognition, Ms. Nguyen Thi Phuong Thao is the only woman representing Vietnam in the list for three consecutive years.
In 2017, Furama Resort Danang's owner was featured in the Forbes' world's billionaires list for the first time ever. She is also the first self-made woman billionaire in Viet Nam, according to Forbes.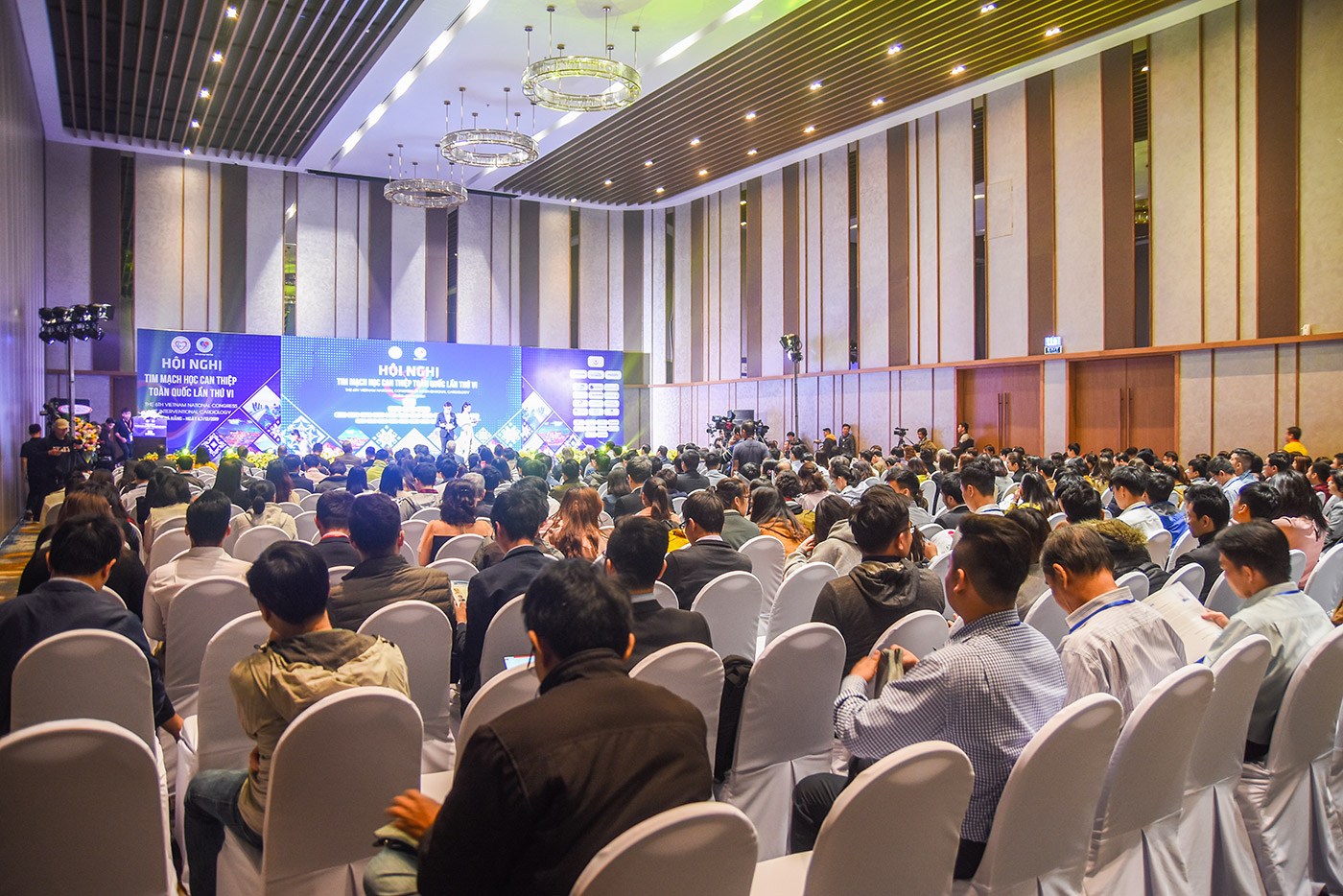 The 6th Vietnam National Congress of Interventional Cardiology (VNCIC 2019) has selected Ariyana Convention Centre as their venue of choice. The two-day event took place on December 6th & 7th 2019, gathering more than 1,500 Vietnamese and international cardiovascular experts.
VNCIC 2019 features 30 scientific sessions with more than 200 thematic reports, aiming to promote the exchange of clinical knowledge, discussion on technical solutions and access to the most recent advances in cardiovascular interventions.
Alongside thematic meetings, the congress also organised a forum dedicated to the expertise of young doctors in the field.
A related exhibition showcasing latest technologies in cardiovascular interventions in particular and cardiovascular disease treatment in general was organised within the framework of the congress.