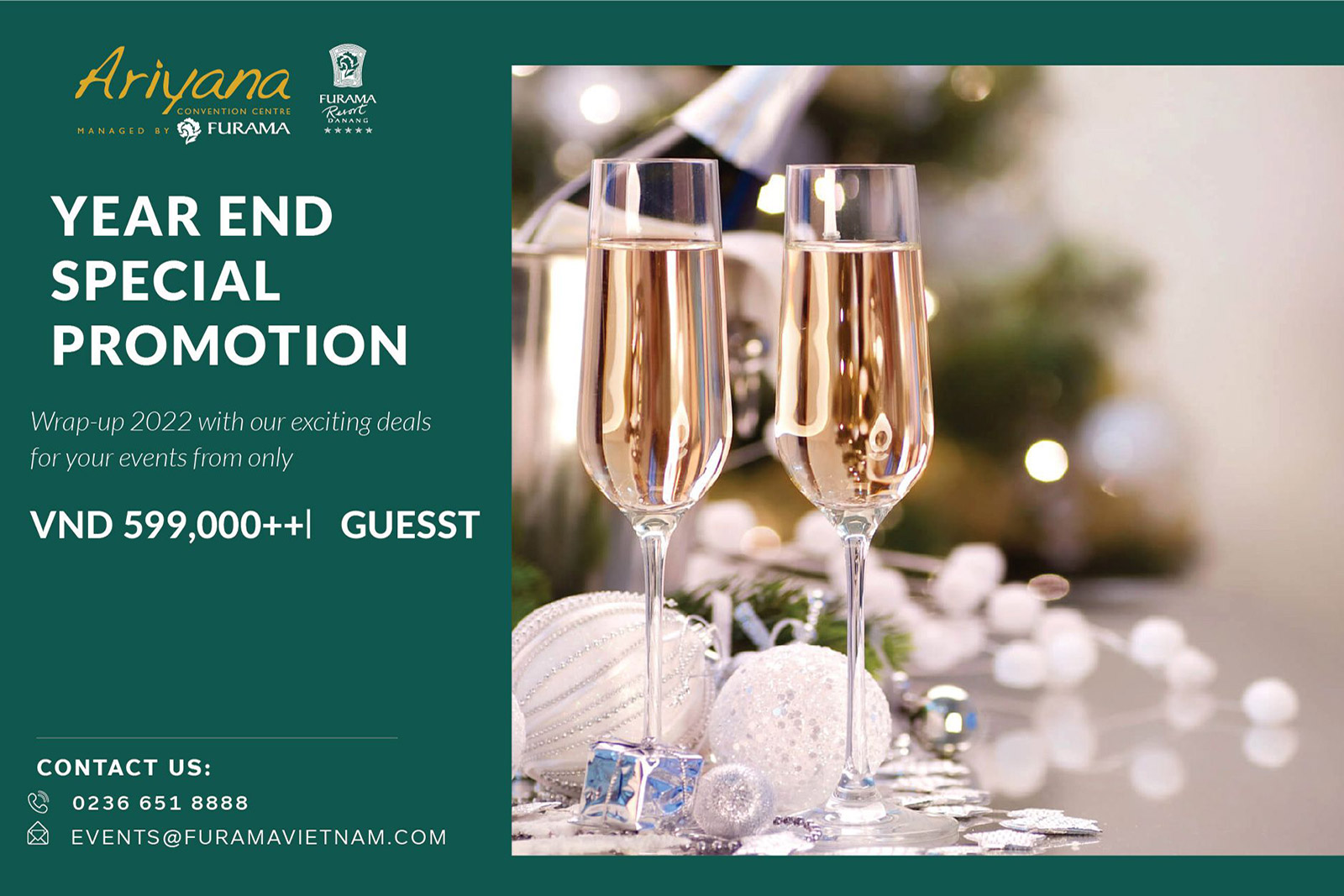 Furama – Ariyana Danang tourism complex would like to send greetings and health wishes to all our valued guests. We hope you have had a prosperous 2022, a successful breakthrough full of outstanding achievements.
To close the old year and look forward to an even more successful 2023, now is the time to review the past journey together and set new goals. Famous as the leading event destination in Da Nang in particular and Vietnam in general, Furama – Ariyana Danang tourism complex hopes to accompany you in your important events at the end of the year.
Furama – Ariyana Danang tourism complex boasts a variety of halls, with a maximum capacity of up to 2500 guests, suitable for all your needs. We would like to announce the "Year-end party promotion":
Special offer from VND 599,000++/guest.
25% discount for extra beverage consumption.
Get extra 5% off for booking confirmed and payment at least 1 month in advance.
Along with the prestigious culinary quality and professional dedicated service, we are sure to make your events perfect.
Contact us for more information:
Hotline: 0236 3847 888/333 | Email: events@furamavietnam.com
Furama Resort & Villas Danang
103 – 107 Vo Nguyen Giap Street, Khue My Ward, Ngu Hanh Son District, Danang City
T: +84(0)236 3847 888 / 333
E: reservation@furamavietnam.com
W: www.furamavietnam.com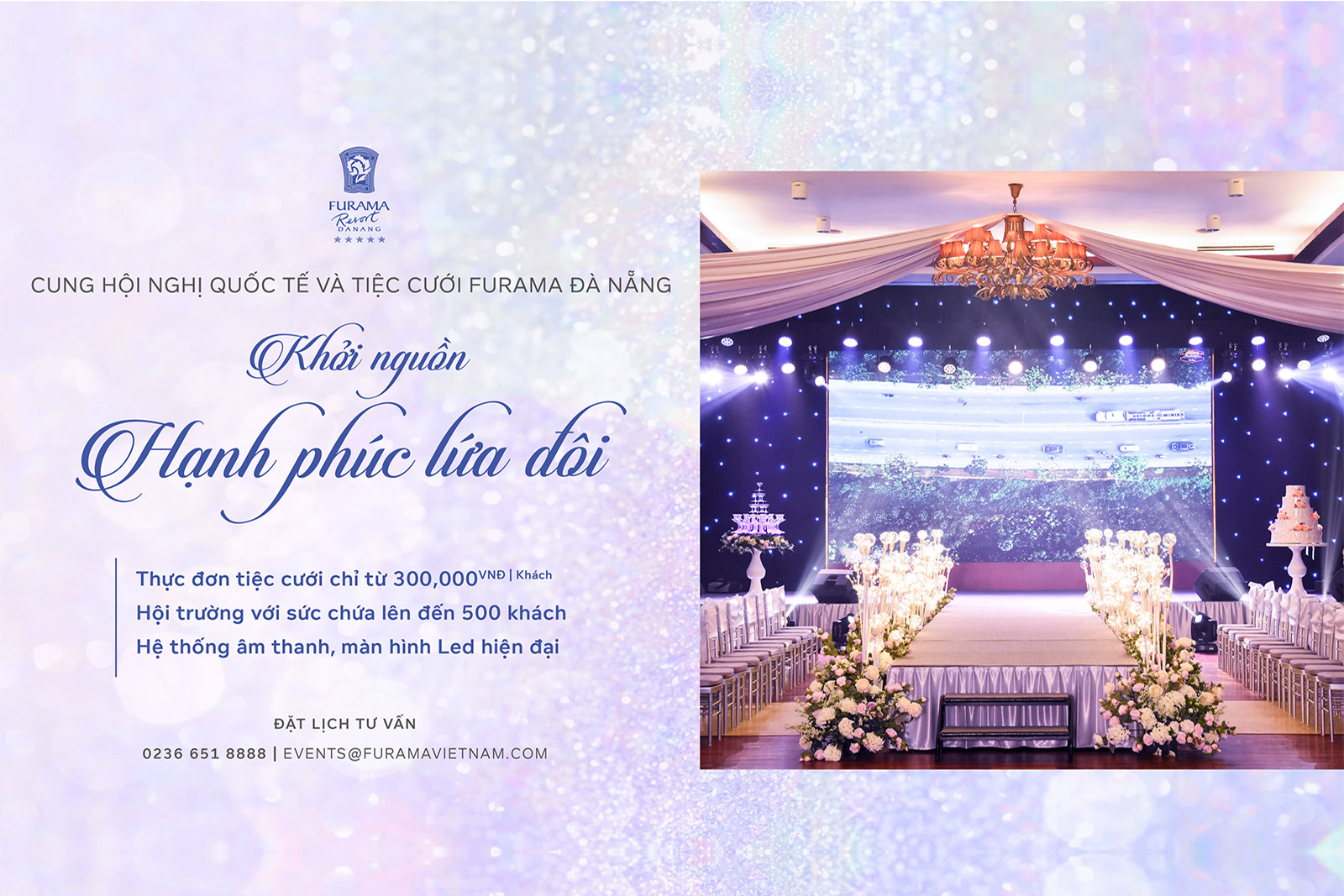 Each love story has its own colours and flavours. But, love is commonly recognized as a strange harmony between two hearts, always wanting to stick together in a family home.
Thanks for the dreamy venue & best service, Furama International Convention & Wedding Palace is honoured to witness & bless a lot of happy-ending love stories. Many grooms and brides gave the vows in their perfect wedding ceremony at our wedding palaces year and year.
This year, we would like to announce our special offers for couples living in Danang – wedding menu only from VND 300,000/ guest and much more:
Luxury and stunning hall with a capacity of up to 500 guests.
Modern sound system and LED screen.
5-star resort professional chefs & staff
Complimentary 1 room night at Furama Resort Danang (with the wedding party above 500 guest)
T&C applies.
For more details, please contact us:
Hotline: 0236 651 8888 | Email: events@furamavietnam.com