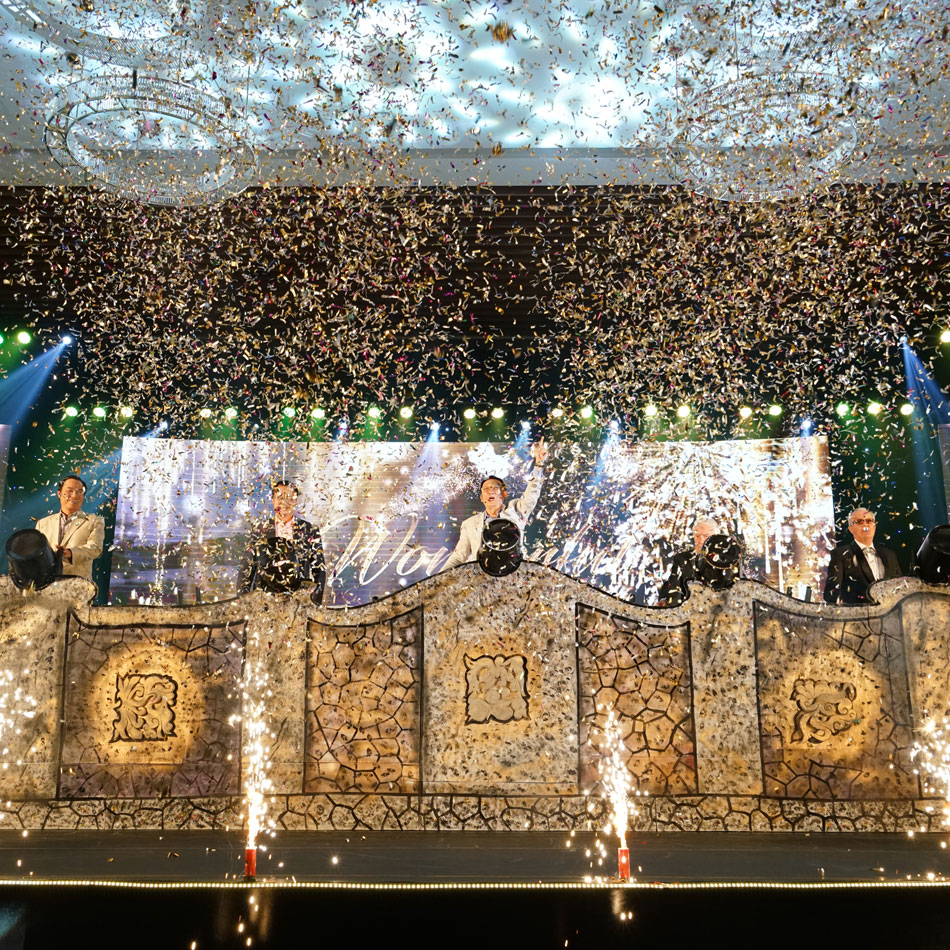 Broadway Night – Furama Resort Danang's unique end-of-year celebration was successfully organised at Ariyana Convention Centre Danang on December 31st, 2018.
The spectacular night of culture, art, and entertainment featured a blend of the finest musical excerpts with the marvelous interaction between music, lights effects and stage designs, delighting more than 500 guests with one surprise after another which they will cherish for a long time.
In this one-night-only event, the spectacular Broadway show marking one of the greatest entertaining parties following its heydays of the last century excited guests with 1960s musical excerpts, featuring "Westside Story", "Singing in the rain", etc… performed by singer Au Bao Ngan from The Voice 2013 and famous artists from Ho Chi Minh City.
For those who are passionate about the delicate cuisines, a hearty International Dinner Buffet was introduced by Furama Resort Danang Master Chefs in the most luxuriously mesmerizing ambiance with more than 130 fabulous dishes including fresh seafood, finest lobsters, premium Wagyu beef Teppanyaki style, BBQ seafood, Foie gras, huge cheese & dessert buffet and many more delicacies from all around the world.
The event was successfully organized by the professional events and culinary teams of Furama Resort Danang and Ariyana Convention Centre Danang with the support and coordination from Anh Hoang Ngoc Event Company Ltd., Tran Gia Company and MH Led Company.