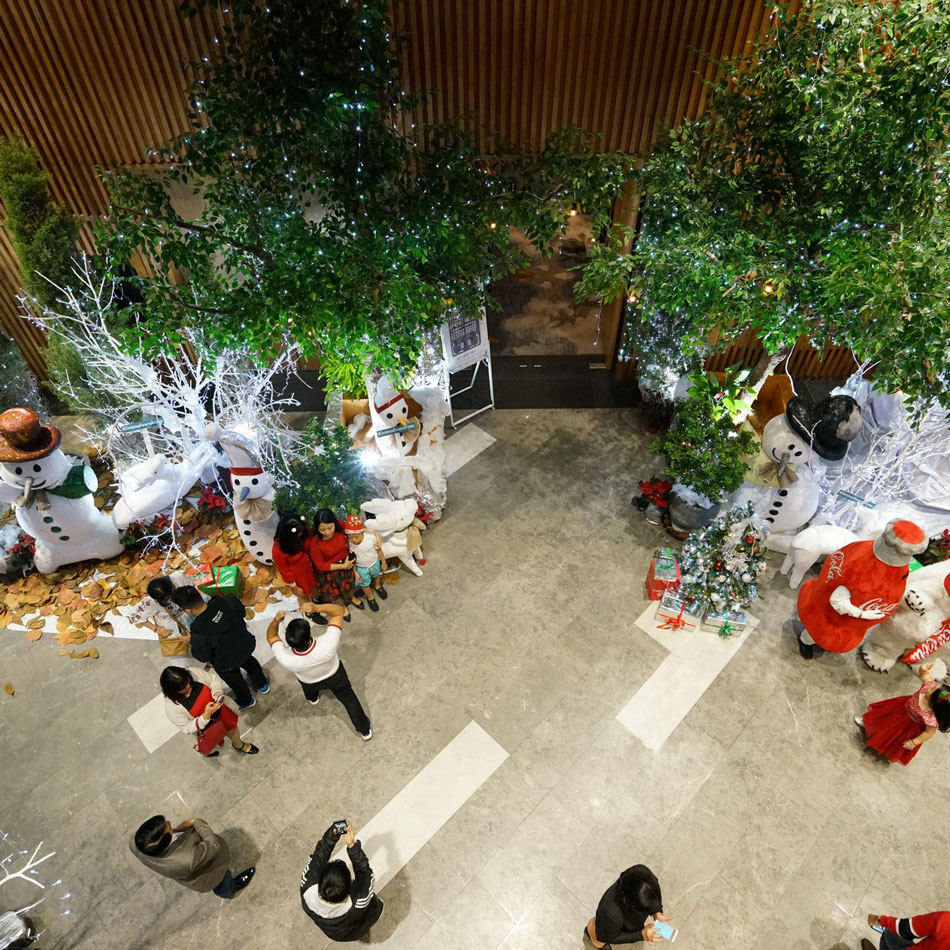 On December 24th 2018, more than 400 guests have attended the Christmas Eve celebration at Ariyana Convention Centre.
Guests were treated to a sumptuous Buffet Dinner with more than 60 delightful dishes, featuring "Smoked salmon", "Lasagna", "Char-siu style young pork ribs", "Spaghetti Bolognese" etc. The X-mas buffet also highlighted traditional Vietnamese cuisine such as "Fresh Noodle Soup with River Crabs", "Cao Lau Noodle Soup" and mouth-watering desserts such as "White Forest Cream Cake", "Hazelnut and Raspberry Gateau", "Tofu and Lychee Soup".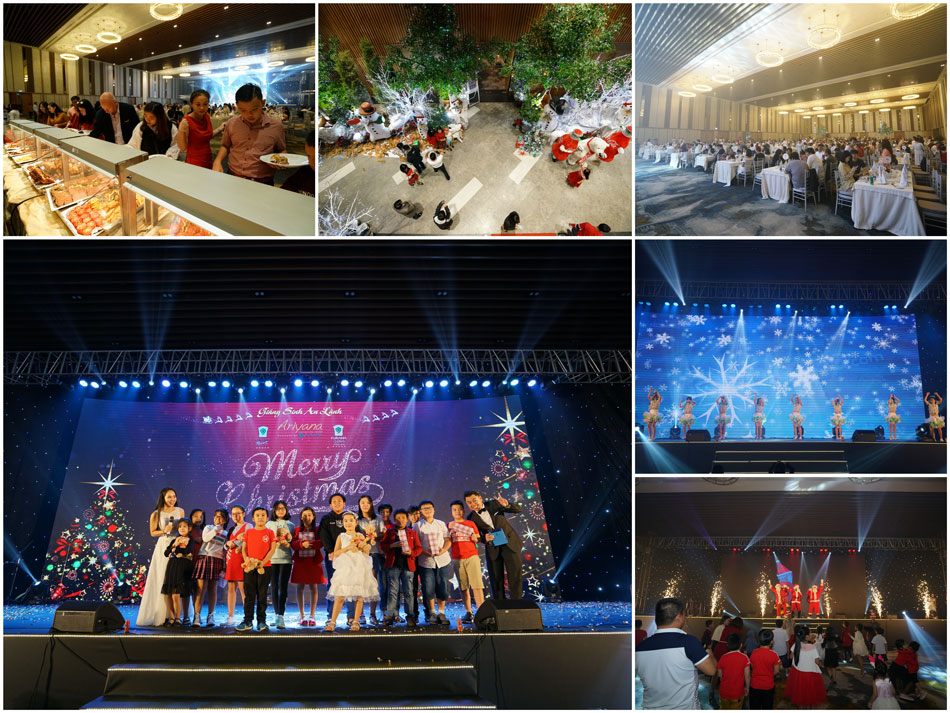 In this festive night, our beloved guests had a chance to indulge in melodious Christmas songs performed by Furama Resort's Filipino band "Myles and Friends" and singer Hong Minh – The Voice Kids as well as exciting dance performances from children. The event was then followed by the surprising appearance of Santa Claus, providing children with many lavish gifts.
Guests and their families also participated in the Lucky Draw and had the chance to win one of great number of valuable prizes including 01 Complimentary Room Night at the luxury Presidential Suite – Furama Resort Danang; vouchers for Food and Beverage services and many more.