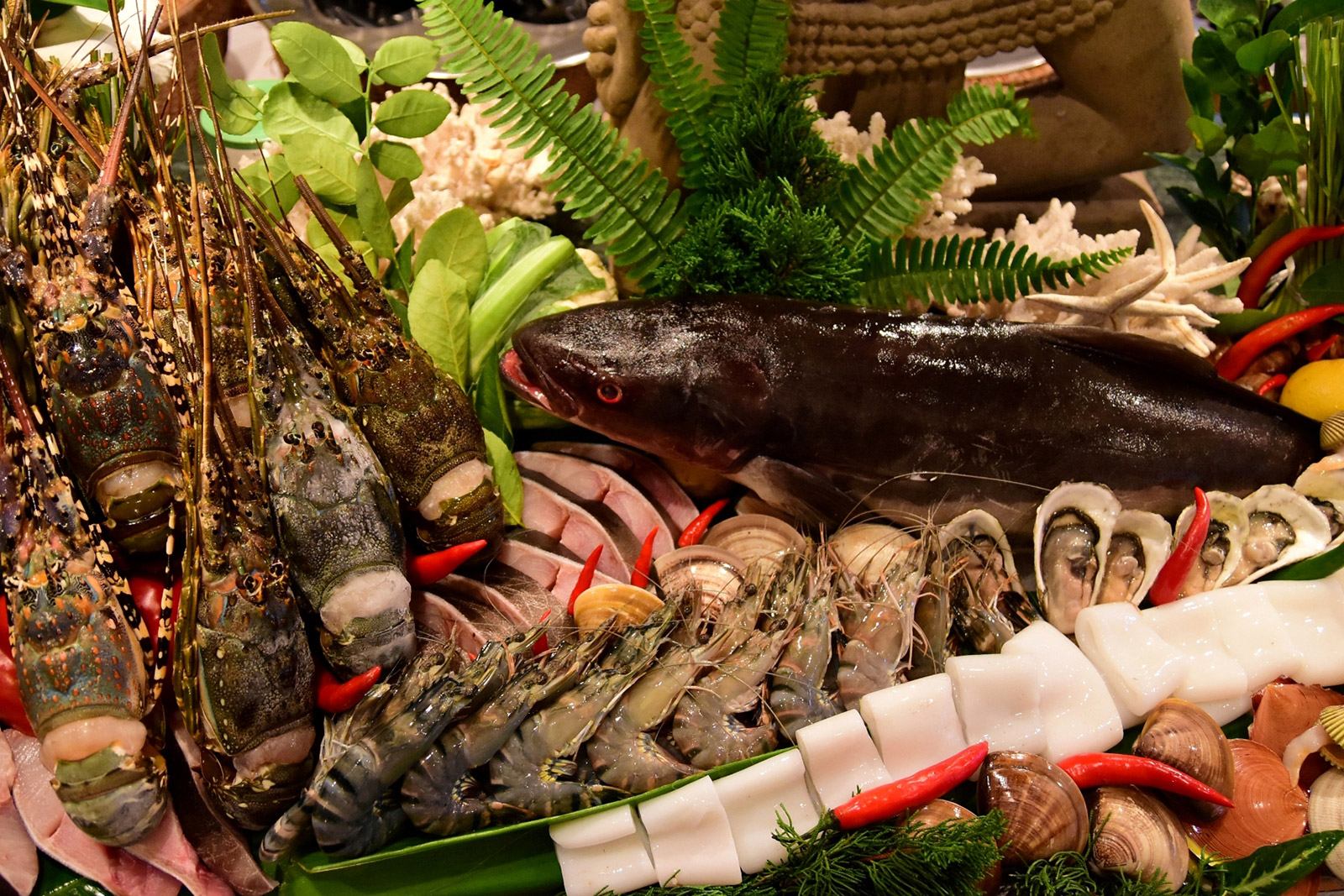 The Furama Resort Danang Seafood Market Dinner Buffet dinner now turns into an ultimate surf and turf Steak & Seafood Market Buffet by expanding the list of offers that "excite the taste buds" and further enhance the buffet's popularity.
Beside the daily famous "cook-to-your-taste" menu with a variety of finest seafood delicacies extensively handpicked from Danang, Quy Nhon and Nha Trang prepared in different cooking methods and styles including: steamed, wok fried, deep fried… The Café Indochine restaurant creates remarkable cuisine experience with the finest hand-cuts of fresh premium steak in Teppanyaki style served with a variety of signature sauces: delicious mushroom cheese, black pepper sauce and mustard sauce with shallots…
Unique signature items, wide range of paired sauces, and exceptional service make it the first and only one kind of sumptuous and creative seafood and steak experience in a show kitchen for a memorable dining at one of the top restaurants in Danang.
The friendly, knowledgeable "culinarists" will help you choose the perfect way of cooking.
Cham dance performances are every Tuesday, Thursday and Saturday from 19:30  to 20:00, free entrance.
Daily Steak and Seafood Buffet Dinner:
VND 888,000 ++/adult and VND 588,000 ++ /child (4-12 years old) for food only.
VND 1,068,000 ++/adult with 02 hours free flow of local beer, soft drink, mineral water.
VND 1,268,000 ++ /adult with 02 hours free flow of house wine, soft drink, mineral water.