We are proud to announce that Ariyana Convention Centre is a World MICE Awards TM(*) nominee for Vietnam's Best Convention Centre 2021.
Ariyana Convention Centre (ACC) has received many accolades and awards since its opening in 2017. Most recently, the award "BEST CONVENTION CENTRE" in Southeast Asia by Northstar Meetings Group and its industry-leading brand, M&C Asia. ACC is an oceanfront convention and exhibition centre, featuring a flexible pillarless Grand Ballroom, a large exhibition foyer, and six function rooms catering for up to 2,500 people. Moreover, it has modern Western architecture in harmony with a timeless Asian design, state-of-the-art facilities, innovative in-house services, and beautiful, breath-taking beachfront views.
Thank you for your precious time and consideration – we will highly appreciate your contribution to the further international recognition of Ariyana Convention Centre. For our part, we will continue to serve you every day and provide the best customer experience possible.
Vote for Ariyana Convention Centre now as Vietnam's best convention centre 2021 in the World MICE Awards here:

(*) World MICE Awards™ is the sister event of World Travel Awards™, which was launched in 1994 to celebrate excellence in travel and tourism. World MICE Awards™ aims to drive up standards within the MICE industry by recognizing and rewarding outstanding organizations. It was developed in reaction to overwhelming demand from the MICE sector for a program that was fair and transparent; a program with a mission to serve as the definitive benchmark of excellence, and help to foster a new era of growth, innovations, and best practice on a global scale.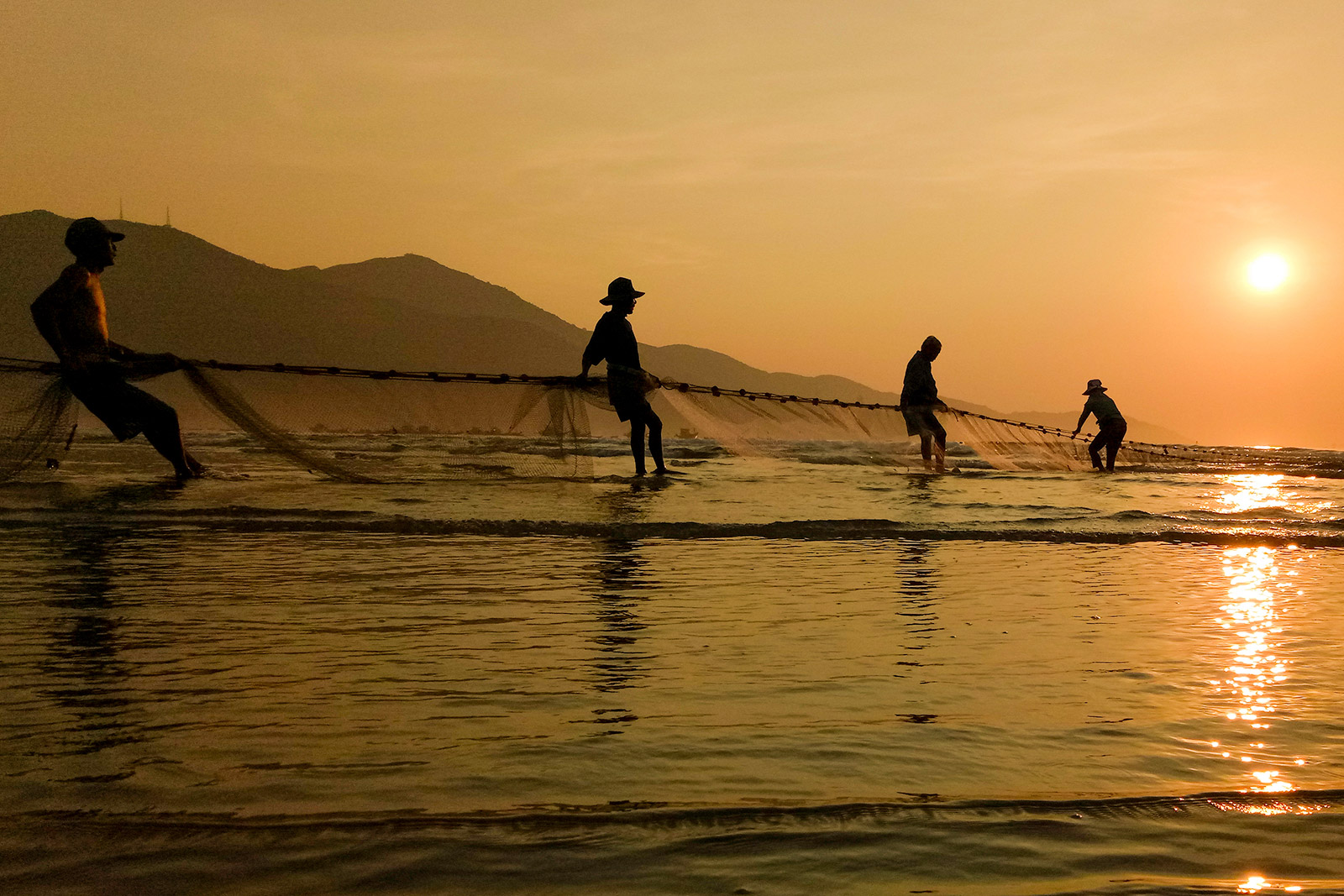 A short film contest themed 'Wow Da Nang', the first of its kind in the city, will be slated to take place from June 17 to September 5.
This much-awaited even is one of the planned activities to celebrate the 25th anniversary of Da Nang's recognition as a centrally-governed city on January 1, 1997.
As per request of the municipal government, the municipal Department of Culture and Sports will coordinate with other relevant local agencies to develop specific organisational plans, with a focus on ensuring efficiency and making adjustments to the contest's timelines, depending on the developments of COVID-19 in the city.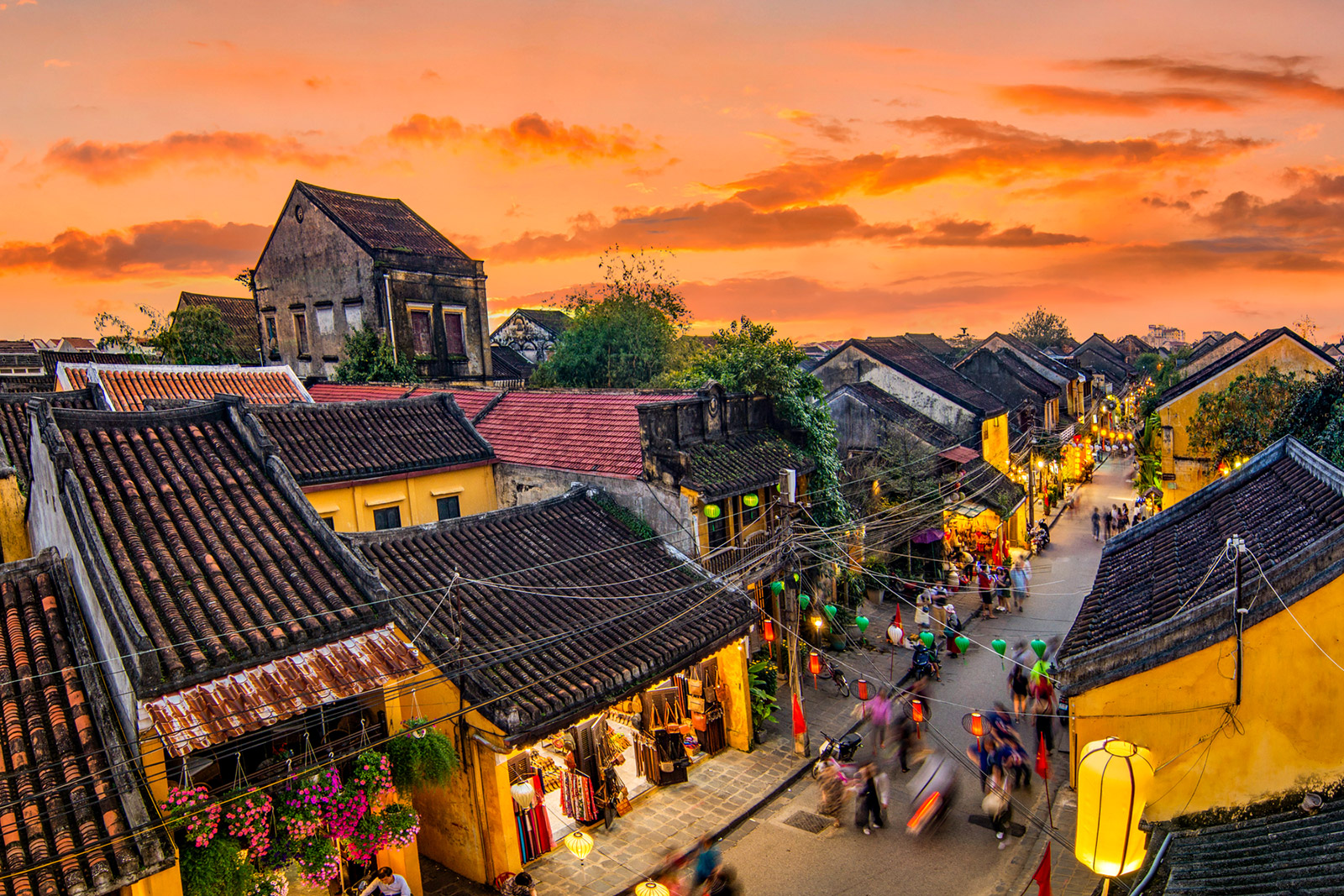 Authorities in Quang Nam Province decided to reopen public beaches and allowed Hoi An, a popular tourism hotspot, to welcome tourists back from Tuesday.
The move came after Quang Nam, which neighbors Da Nang, experienced 14 days without new community transmissions, the Government Portal reported.
With the latest decision, Hoi An ancient town, a UNESCO heritage site, would reopen its beaches, tourist attractions, historical and cultural sites and pedestrian zones with large crowds of more than 30 people being allowed.
Cafes, restaurants, pubs and refreshment stalls are also allowed to resume operation but only serve takeaways.
Provincial authorities have also permitted festivals, exhibitions, sports events and religious ceremonies to commence, with pandemic prevention measures mandatory. However, bars, karaoke parlors and dance clubs remain closed until further notice.
Earlier this month, Hoi An closed all tourist attractions and pedestrian zones and shut down its famous beaches like An Bang, Tra My and Cua Dai after Quang Nam detected new community transmissions.
During the ongoing fourth coronavirus wave that hit the country on April 27, Quang Nam has recorded three domestic infections, all linked to the outbreak in Da Nang.
Quang Nam Province's tourism revenues dropped 82 percent year-on-year in 2020 to over VND1 trillion ($43.5 million), according to the General Statistics Office.
Source: vnexpress.net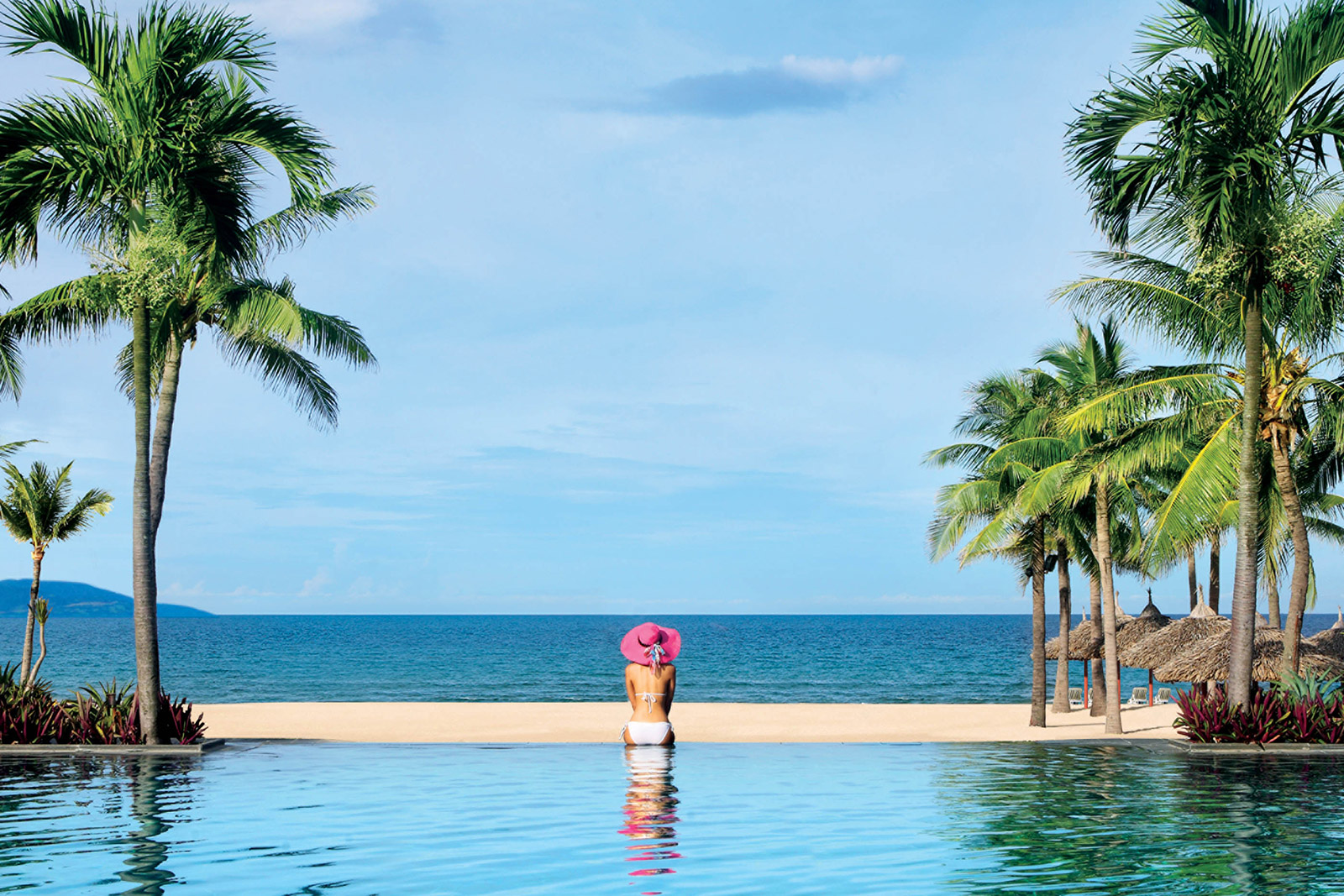 An Bang and My Khe in central Vietnam have been voted among the most beautiful beaches in Asia by TripAdvisor readers.
Around three kilometers from ancient town Hoi An, An Bang was in 24th position on the list of 25 best beaches in Asia while My Khe in the tourist city of Da Nang finished off the list.
An Bang is one of the few white-sand beaches left in Vietnam that has yet to be spoiled by the boom in beach tourism that has resulted in overcrowding, coral damage and environmental pollution.
Once a hidden gem in the old town, the beach entered the international limelight when CNN listed it as one of the 100 best beaches on earth in 2011. The best time to visit is between May and September.
"There are tons of chairs and umbrellas laid out across the beach and almost all of the restaurants will let you have chairs for the day for free," the U.S. travel site said, referring to the pre-coronavirus pandemic times.
The 10-kilometer-long My Khe beach running from the base of Son Tra Peninsula to Marble Mountains was catapulted to global fame when Australian Newspaper the Sunday Herald Sun listed it among Asia's 10 most beautiful beaches in 2012.
Considered Vietnam's most picturesque beach, My Khe Beach was named by American troops who visited during the Vietnam War.
Agonda Beach in India topped this year's TripAdvisor list, followed by Cavelossim Beach, also in India, and Myanmar's Ngapali Beach.
Thailand proved to be the most popular beach paradise in the region with five beaches making it into TripAdvisor's top 25 list.
Source: vnexpress.net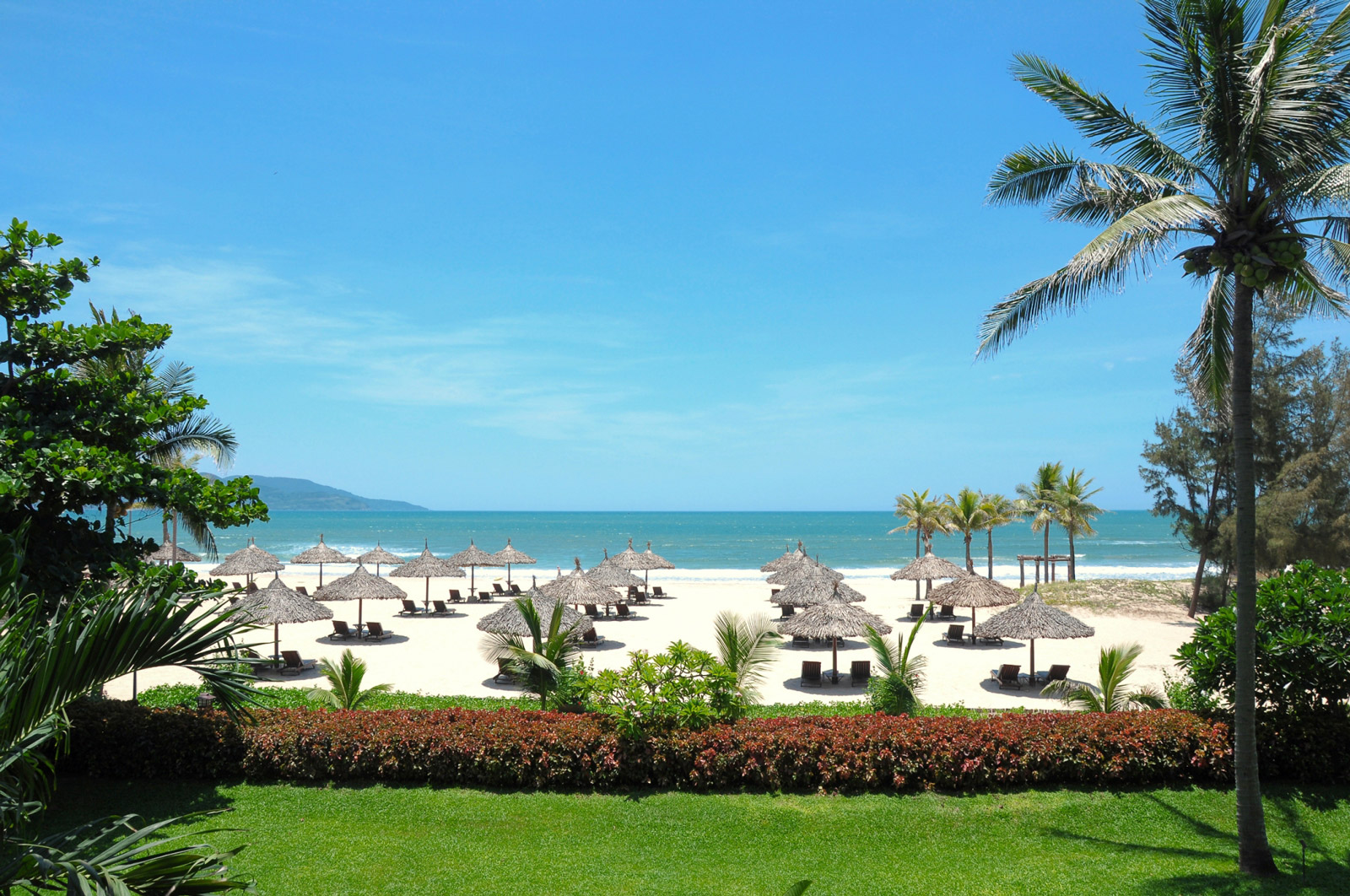 Da Nang authorities reopened the city's public beaches and allowed restaurants and eateries to resume business on Wednesday after three weeks without new Covid-19 cases.
However, swimming in beaches is only allowed from 4:30 a.m. to 7:30 a.m. and 4:30 p.m. to 6:30 p.m. to reduce the risk of spread of infection.
People must wear masks, only swim in permitted areas and keep a distance of one meter from each other. No large gatherings are allowed, including for sports.
The popular tourist city has a coastline of 30 km, which includes many of Vietnam's most beautiful beaches like My Khe, Non Nuoc and Nam O.
Restaurants and eateries can serve customers, but not exceed half their covers, and must close by 9 p.m.
People with symptoms like fatigue, cough, fever, sore throat and breathing difficulty and those in mandatory home quarantine should not visit eateries, which are allowed to deny them entry.
But festivals and religious ceremonies remain prohibited until further notice, and bars, karaoke parlors, dance clubs, and massage parlors are not allowed to reopen.
In the fourth wave of Covid that has hit the country starting April 27, Da Nang has had 158 infections. On May 4 it suspended all non-essential business establishments and shut down beaches.
Neighboring Quang Nam Province reopened public beaches and allowed visitors to Hoi An, also a tourism hotspot, on May 25.
Thua Thien-Hue Province, home to tourist town Hue, allowed restaurants and other food establishments to reopen on June 5, but has not lifted the ban on swimming in beaches.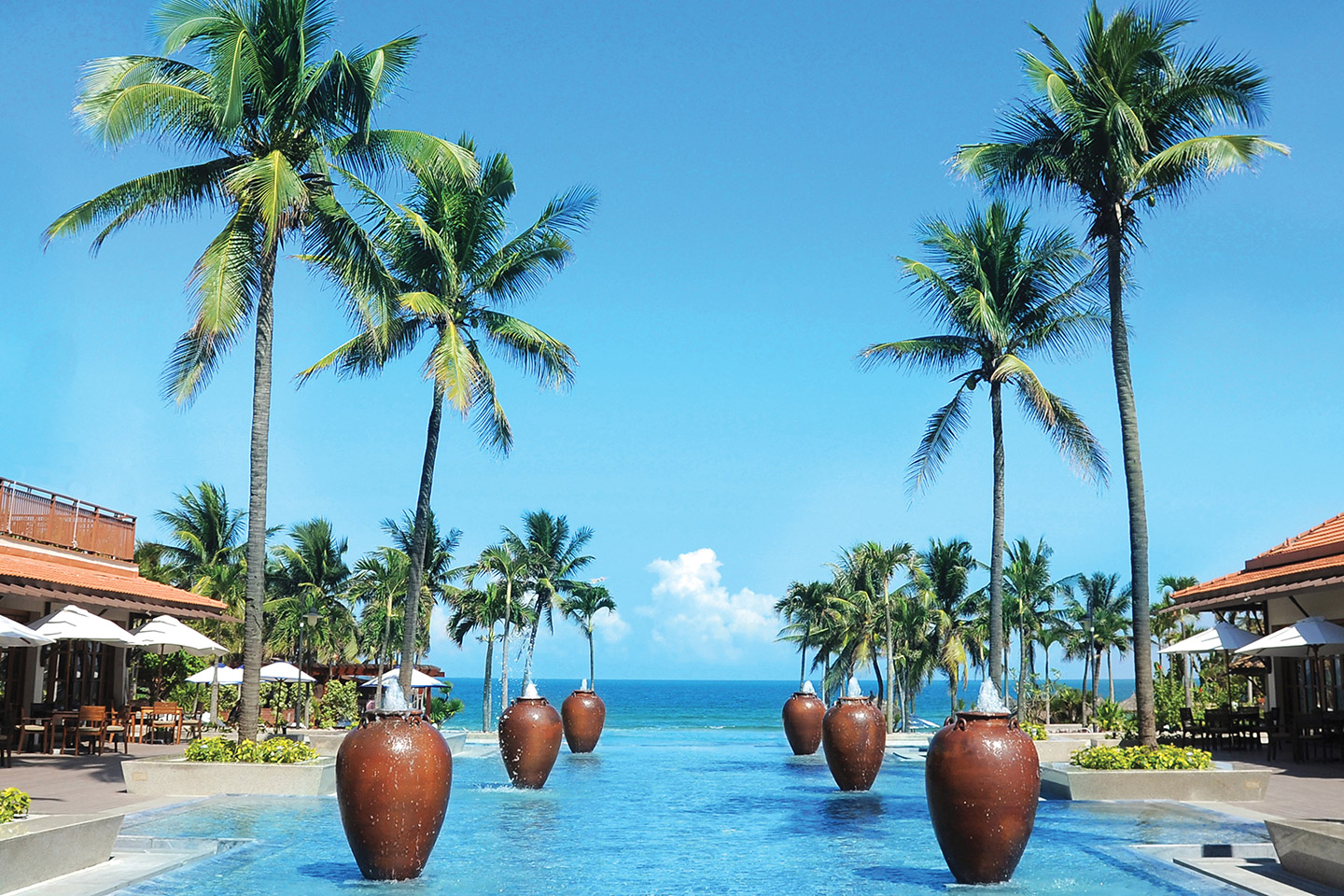 With Da Nang tourism starting to flourish at the beginning of this summer, many career opportunities have opened up for students of the hospitality industry. In March and April 2021, Furama Resort Danang welcomes 15 interns from schools in Da Nang: University of Economics, University of Foreign Languages Studies, FPT University, Pegasus Vocational College and Vocational Tourism College. The interns will have the opportunity to practice their skills at the Front Office and Food & Beverage department during peak season at Furama Resort Danang in particular and in Da Nang in general, thereby accumulating experience and build up their career direction.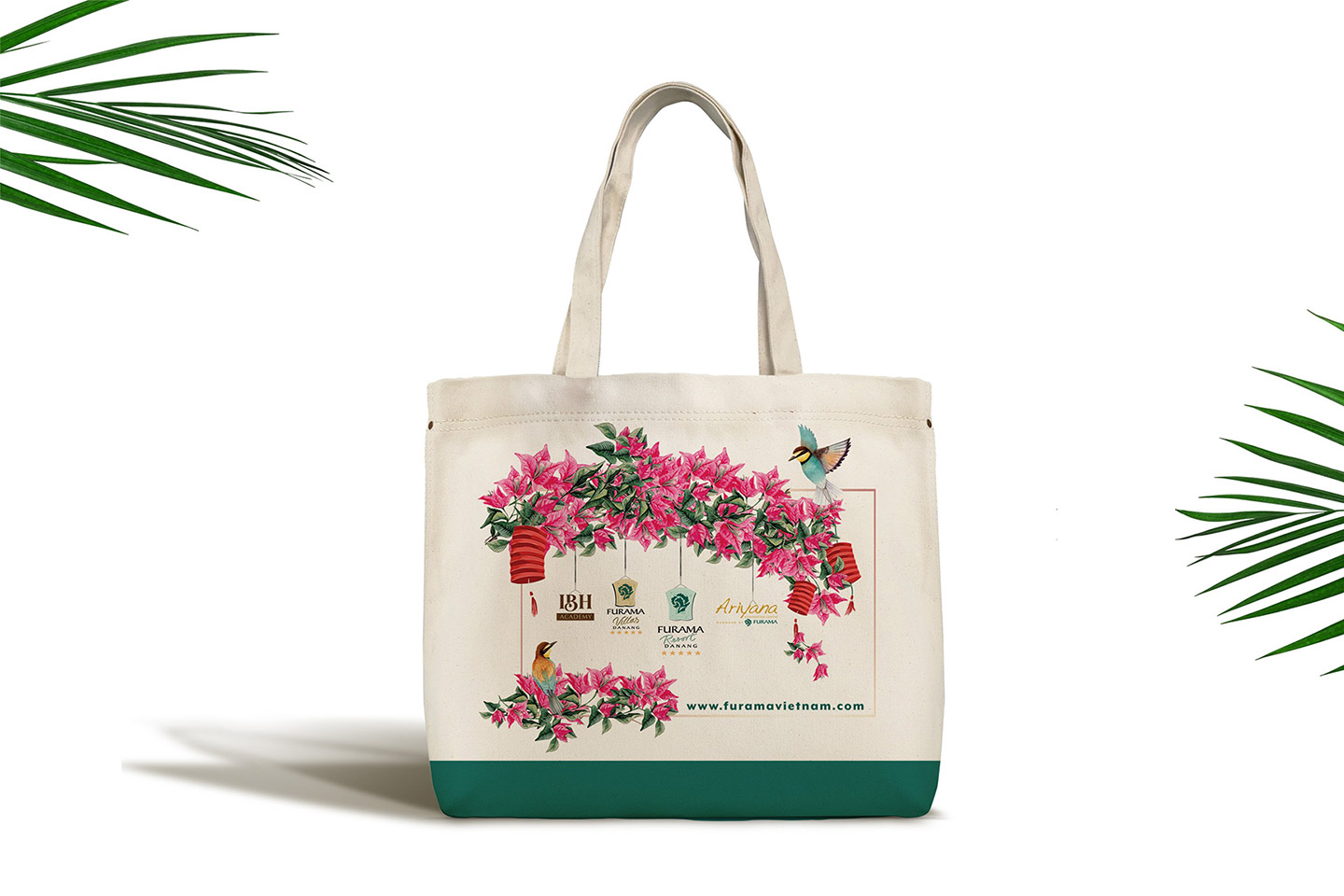 The Da Nang government has approved the implementation of a project for boosting industrial promotion and the development of tourism souvenir products in Da Nang over the 2021 – 2025 period at a total estimated budget of VND145.78 billion.
Under the peorgramme, focus will be on providing support for about 30 – 50 souvenir production establishments in term of the production cost of new products, renting premises for the development of tourism souvenir products in industrial clusters and renting stalls for consignment sales and trading activities at commercial centers, airports, wharves, hotels, holiday resorts and tourist sites across the city.
At the same time, training will be offered to about 100 workers who are employed by rural industrial and tourism souvenir production establishments, and business operating in industrial clusters. Assistance will be given to the building of 10 – 15 technical demonstration models.
Besides, heed will be paid to building 10 – 12 pilot clean production models, organizing two rounds of voting for municipal-level typical rural industrial products, and supporting 30 – 40 production facilities in building trademarks for their rural industrial and tourism souvenir products.
Source: danangtoday.com.vn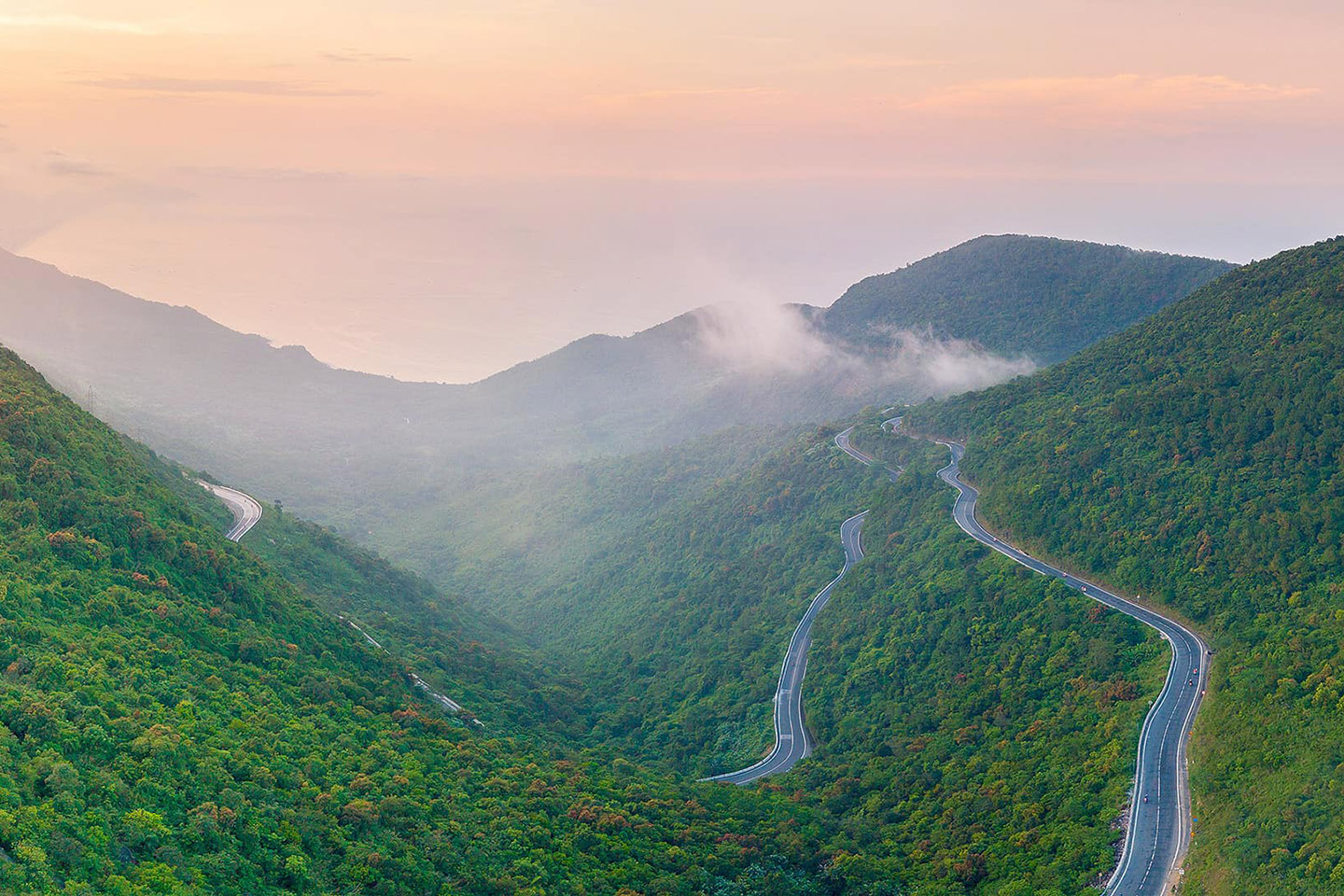 The Hải Vân Pass in the central Vietnamese coastal city of Đà Nẵng has been named among the 10 most beautiful drives in the world by renowned US magazine Travel + Leisure.
The Pentagon Motor Group (PMG)'s Instagram data analysis was used to compile the list.
PMG analysed more than 7 million Instagram hashtags to find the world's most stunning routes and divided the number of images of selected routes by their length.
With a length of 20 kilometres and 2,686 pictures per km, the Hải Vân Pass came fourth in the list, behind the Great Ocean Road (Australia), Big Sur (California), and Jebel Hafeet (United Arab Emirates).
Jonathan Lingham, marketing director at Pentagon Motor Group, told the magazine: "Despite the looming question over international travel, road trips are still on cards, thanks to the luxury and convenience of our wheels."
"As there are so many driving holiday destinations around the globe, we were curious to find out which route is officially the most beautiful. It's great to see so many bucket-list-worthy road trips cropping up from all around the world — from the UK to Australia, and Norway to the USA — it proves that everyone can jump in their car and embark on an epic adventure," he added.
According to Travel + Leisure, the Hải Vân Pass was once dubbed "one of the best coast roads in the world" by Jeremy Clarkson, former host of UK motoring television programme Top Gear.
The website also recommended those travelling along the route slow their speed when weather conditions become foggy.
PMG's search noted that the pass has become one of the most popular destinations for visitors to snap photographs on, with more than 55,000 photos taken at the site uploaded to Instagram.
The Hải Vân pass is approximately 20km long and 500m above sea level.
It is on National Highway 1A, some 80km from the heart of Huế to the south and more than 20km from the centre of Đà Nẵng to the north, running across Bạch Mã mountain which stretches from the Trường Sơn range to the sea, creating a natural boundary between Thừa Thiên-Huế Province and Đà Nẵng City.
The pass has lush jungle on one side and the sea on the other. The crooked road winding along the mountainside has been compared to a ribbon crossing heaven and earth.
Source: vietnamnews.vn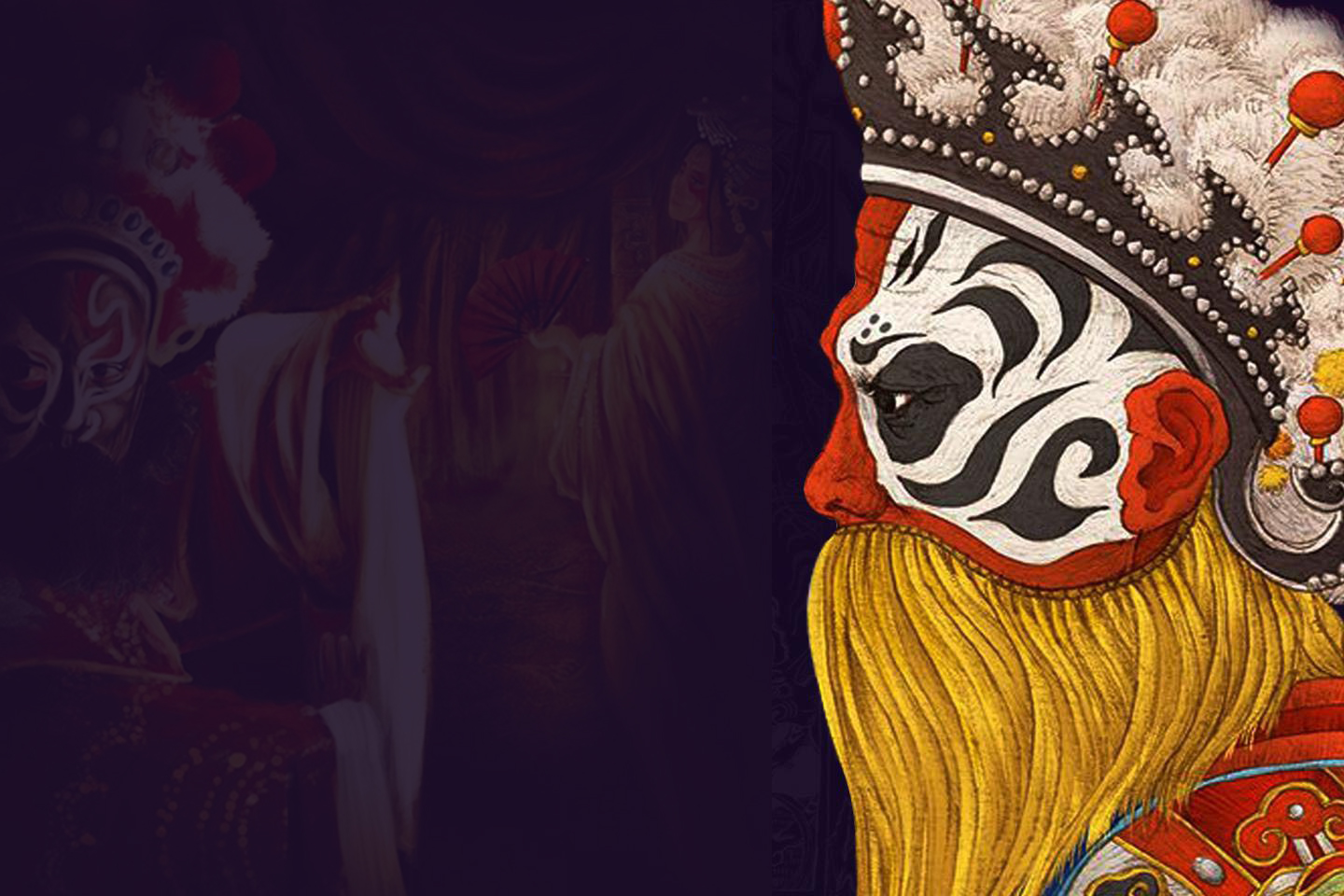 A weekly Tuong (classical drama) street show will make its comeback to the Da Nang public for free on Sunday, April 4, at a public park located on a section of riverside Tran Hung Dao Street, near the eastern end of the Tran Thi Ly Bridge. Apart from enjoying impressive Tuong performances by seasoned artists from the Nguyen Hien Dinh Tuong Theatre, both locals and visitors will be introduced to the arts of Tuong mask drawing and its dress codes. Also, the audience will enjoy interesting moments whilst having their photos taken in colorful Tuong costumes available for rent at reasonable prices. That classical drama takes to the street is a new way Da Nang has initiated to make this form of time-honored stage performing arts more accessible to the public, thus ensuring its revival.
Performances consist of highly stylized singing, dancing, and music that are filled with symbolism. In a similar vein, the evenings of Saturday and Sunday every week will see the bustling ambiance created by a series of other unique cultural and entertainment events taking place on the eastern bank of the ionic Han River. Notable amongst them are numerous exciting performances on traditional Vietnamese music, folk songs, and 'bai choi' (singing while acting as playing cards) on a section of Tran Hung Dao Street. Likewise, a street carnival of live music and dancing will take place on the last Saturday of every month between 8:00pm and 9.30pm along with a section of Tran Hung Dao between its intersections with Ly Nam De and Trieu Viet Vuong in Son Tra District.
Source: danangtoday.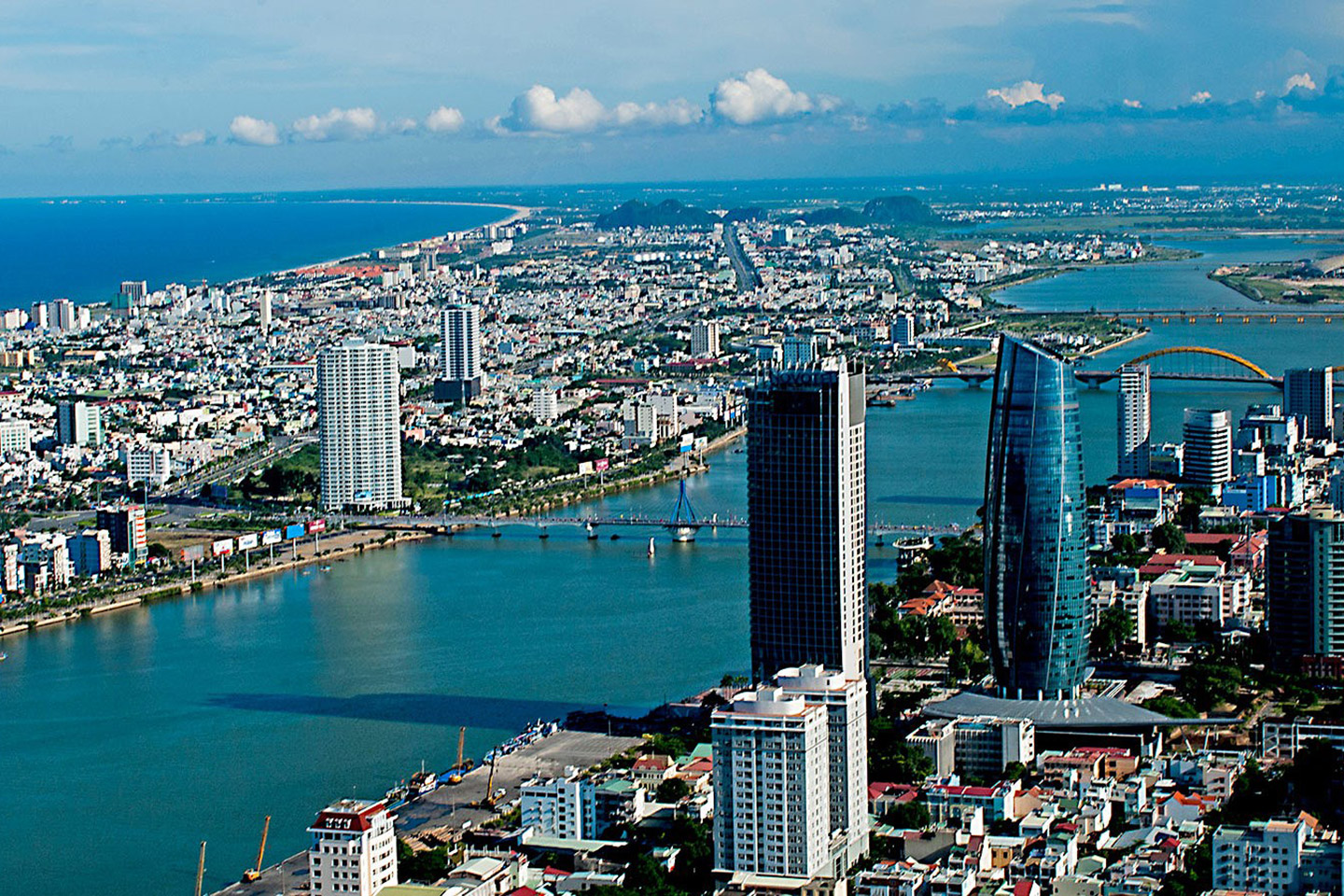 Prime Minister Nguyen Xuan Phuc has issued Decision No. 359/QD-TTg approving adjustments to the master plan of central Da Nang city by 2030 with a vision to 2045.
Under the scheme, Da Nang expects to become a big socio-economic center of the country and Southeast Asia in general, and a center of startups, innovations, creations, tourism, trade, finance, logistics, high-tech industries, IT and support industries.
It is set to be a modern, smart ecological urban area and a worth-living city where national defense and security, and the country's sovereignty over seas and islands are ensured.
By 2045, Da Nang would be a major, smart, creative and sustainable urban area, according to the scheme.
Tourism will drive the city's development with different forms like maritime, ecological, community-based, cultural, historical and spiritual tourism, along with entertainment and shopping activities.
To that end, it will invest in big projects such as the VinaCapital golf course project, a complex in service of the Da Nang international fireworks festival, the Ba Na-Suoi Mo tourism complex, the InterContinental Danang Sun Peninsula resort, and national and international commercial centers, among others.
Notably, Da Nang will focus on high-tech development with a total area of about 1,710ha, and forming the industrial clusters of Cam Le, Hoa Nhon, Hoa Khanh Nam and Hoa Hiep Bac, covering some 83ha.
At the same time, it will roll out major transport projects, including one on upgrading and expanding Da Nang International Airport towards an annual capacity of serving 30 million passengers, and another on building Lien Chieu Port that can handle 50 million tonnes of cargo a year.
Source: vietnamplus.vn