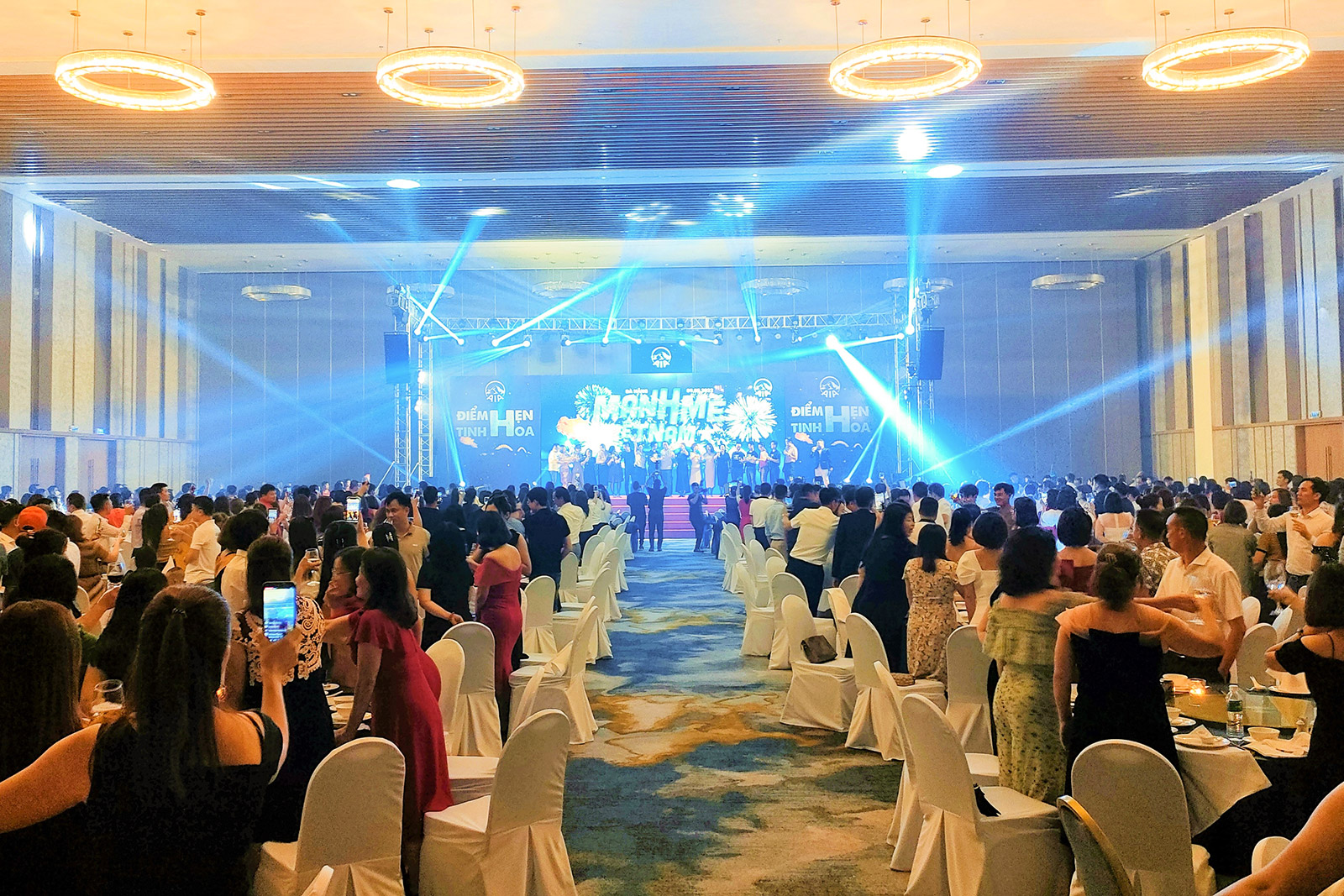 This month, Airyana Convention Centre was honoured to accompany many companies with their big events, such as: AIA Insurance's gala dinner, GFDI company's 4-year anniversary & SAMNEC company's Customer Conference & STAVIAN company's gala dinner.
On 9/5, it was a memorable night for more than 700 guests of AIA Insurance when they had a splendid Gala Dinner at Ariyana Convention Centre. All staff in North Vietnam gathered for a wonderful vacation in Danang.
On 19/5, the 4-year Anniversary of the GFDI company was held in order to recap the journey of establishment and development. They are excited to look forward to achieving new goals in the next periods.
On 24/5, SAMNEC company held their Customer Conference successfully in Ariyana Convention Centre Danang. More than 300 staff and strategic partners around Central Vietnam attended and enjoyed the culinary elite of Furama Resort Danang in their Gala Dinner.
On 28/5, STAVIAN company invited more than 600 staff and distinguished guests to an unforgettable vacation at Danang. This is a chance for the STAVIAN group to express their appreciation to all staff and strategic partners for their contribution during the last periods.
To AIA Insurance, GFDI company, SAMNEC Company and STAVIAN company, Thank you a lot for trusting us as an ideal palace for your events. Wish all of you have a successful year. A welcome back to Furama Resort Danang soon!