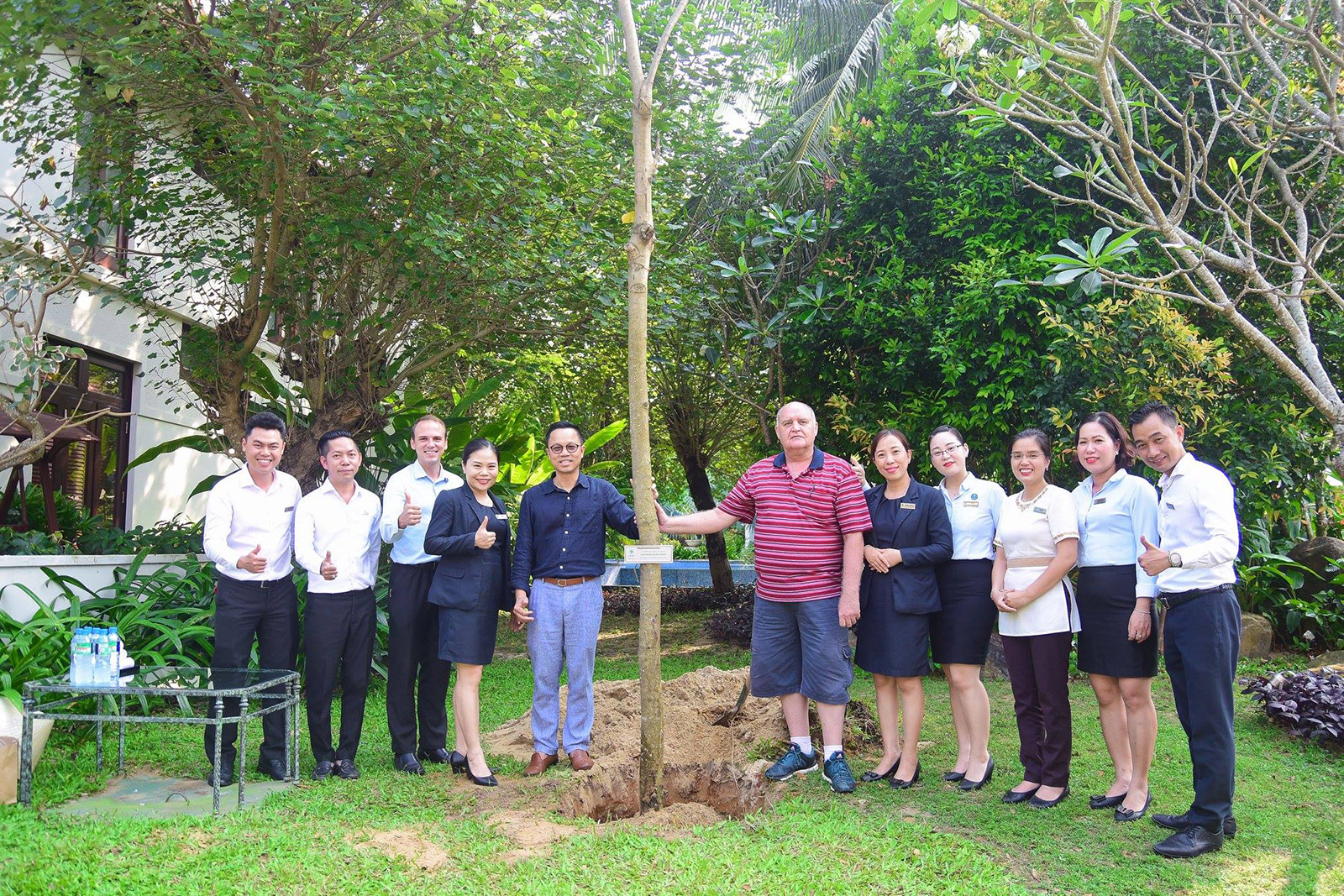 A number of tour operators have organized trips which facilitate individuals planting trees upon traveling in Hoi An City, located in the central Vietnamese province of Quang Nam, to fight climate change.
"The last disastrous year clearly proved the fragility of human life," said Le Quoc Viet, a hotelier on Hoi An's famous An Bang beach who together with a number of other tour operators have been organizing such tree-planting trips across Quang Nam. "Only by living in harmony with nature and offsetting what we have taken away from it can we reduce disasters like what happened in 2020." Since then, Viet has called on local businesses to plant trees in both coastal and mountainous areas.
Quang Nam authorities have called on not only tourists but also local dwellers to participate in tree-planting activities to mitigate the impact of climate change. The first sizable forest planted following the aforementioned October-November aftermath in the central province is a golden oak forest in the Thanh Ha industrial cluster in the namesake ward in Hoi An City. As many as 1,000 golden oak trees funded by the Quang Nam Tourism Association since 2019 were placed on an area of more than one hectare in December.
Source: tuoitrenews.vn