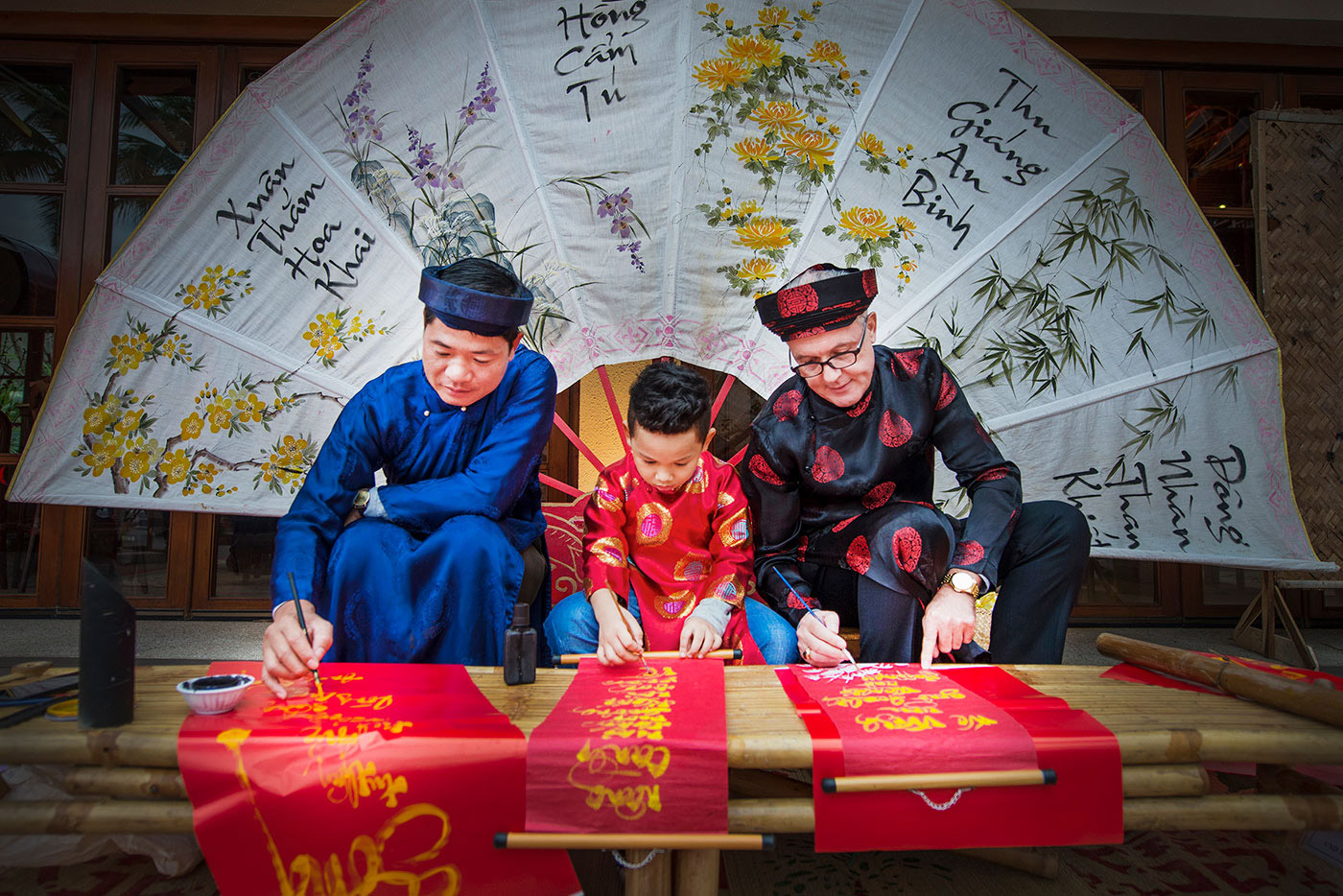 Lunar New Year (Tet) celebrations have been organised worldwide to help Vietnamese people living abroad enjoy a warm and familiar traditional New Year festival. On February 6 evening, the Vietnamese Embassy in China held a get-together to celebrate Tet for staff of the embassy and Vietnamese representatives and Vietnamese families in Beijing.
Chargé d'Affaires Pham Thanh Binh informed the participants of Viet Nam's political and socio-economic achievements in the past year, wishing the Vietnamese community in China continue supporting each other and contributing more to the country.
On the same day, the Vietnamese Association in Vientiane, Laos, organised a programme offering participants a chance to wrap Chung cake, a traditional cake of Vietnamesee people during Tet holiday. After the programme, 300 Chung cakes were presented to families living in difficult circumstances in the capital city. Warm Tet celebrations were also held in other ASEAN member tsates such as Cambodia, Indonesia and Singapore, and in Canada.
Source: VNA