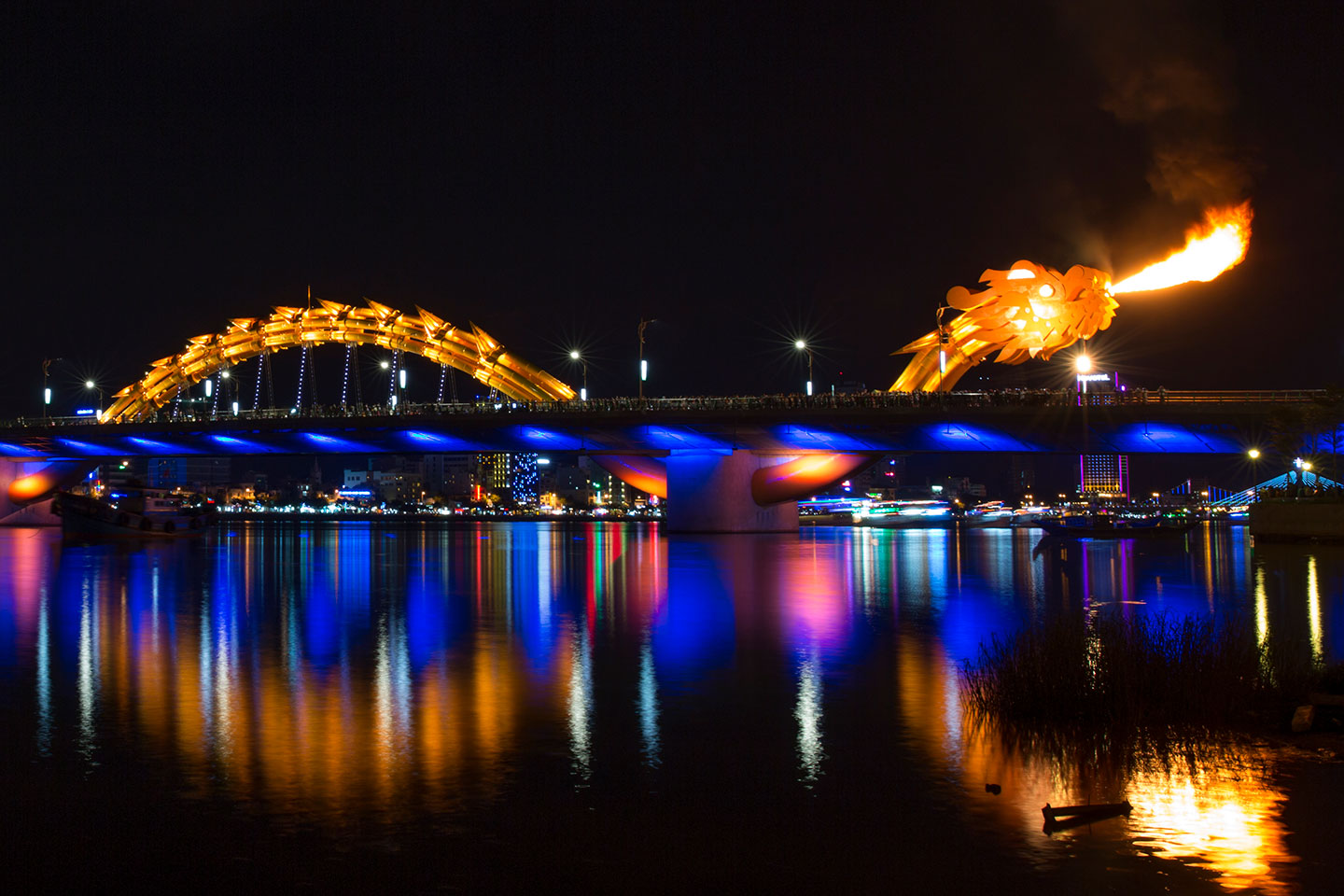 Da Nang government has given the green light to trialing the 'Da Nang by night' program, a move to drive the recovery of Da Nang tourism industry, thus contributing to realizing the dual goal of keep coronavirus out of the city in tandem with boosting local social-economic operations.
The public attention-grabbing program, which is set to begin trials on 30 April, and it will run until 2023 will many such highly interesting activities.
One of the most attractive features of the program is a series of sparkling and colorful decorative arts lighting shows themed 'River of Light' on the both banks of the Han River and on this river, bridges spanning Han Rivers, plus the Da Nang Administrative Centre.
The both banks of the Han River will see a wide array of cultural activities and events, including street carnivals of live music and dancing, and shows of street music and traditional Vietnamese arts on weekends in a bid to create cultural highlights and bustling nightlife vibes for Da Nang.
Besides, night entertainment activities will be piloted along the My An beach in Ngu Hanh Son District, as a way to promote the creation of new various types of tourism products, services and utilities targeting both local residents and tourists.
The program will show the discovery of Da Nang culinary space through the formation of a specialized seafood quarter on the streets of Nguyen Van Thoai and the coastal Hoang Sa – Vo Nguyen Giap – Truong Sa route.
From now till the program's official opening, relevant local agencies will widely publicize the significance of this attractive new tourism product to the general public, especially tourism service providers so that they can build up consistent activities and create new products and services to meet the diversified taste and demand of tourists.
When implemented, the 'Da Nang by Night' is highly expected to create a vibrant and attractive night tourism space stretching from the mainland to the coastline. (By THU HA – Translated by A.T).
Source: DA NANG Today