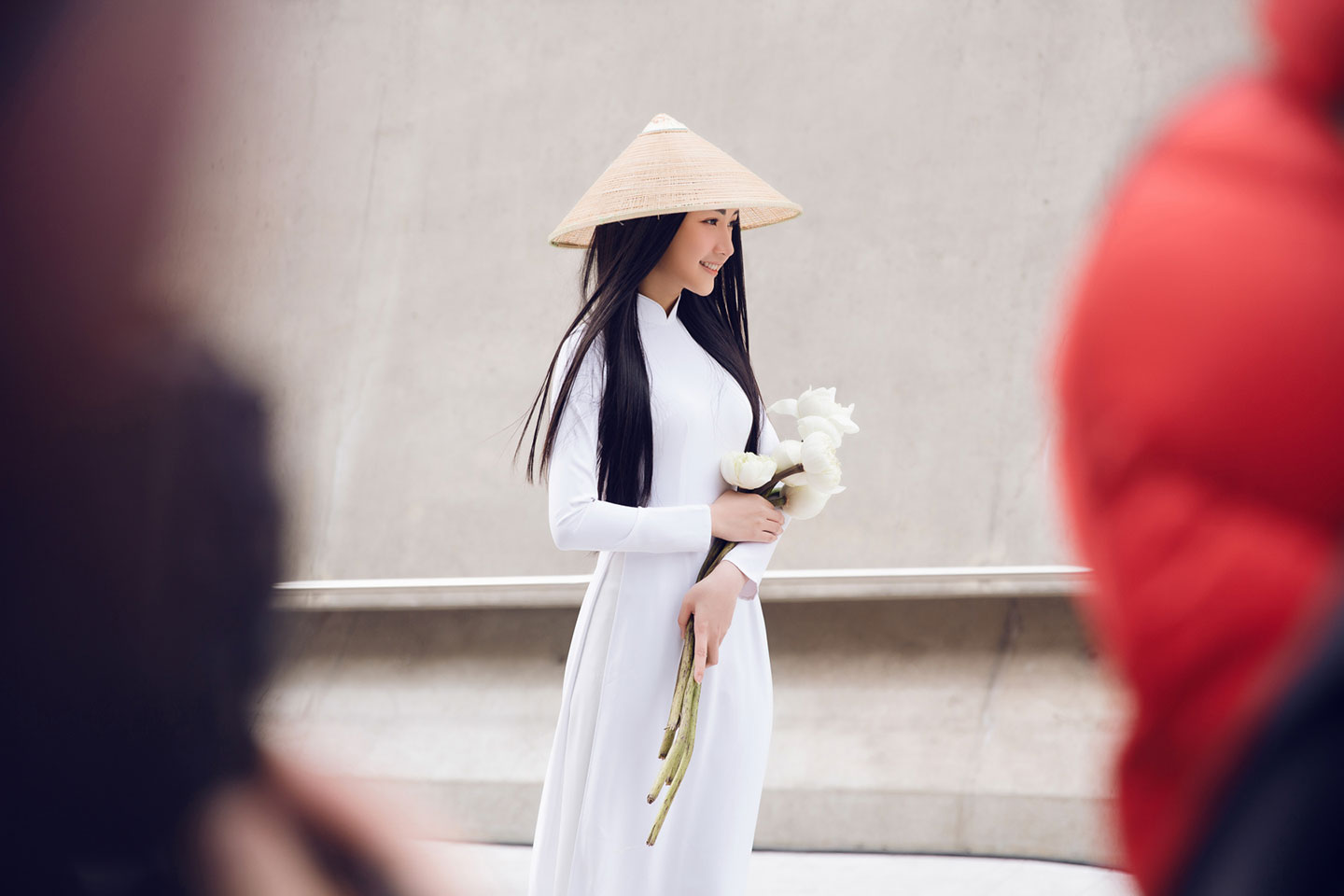 The Da Nang Women's Union officially launched the 'Ao Dai Week' 2021 in the city on Monday.
The event aimed to celebrate the 91st birthday of the Viet Nam Women's Union and 111th anniversary of the International Women's Day (8 March).
At the launching ceremony, Da Nang Women's Union encouraged members of its chapters, particularly those who were government officials, civil servants and businesswomen, to wear 'Ao dai' (Vietnamese traditional long dress) from 1 – 8 March.
Also at the event, more than 200 members from dance sports clubs across Da Nang wearing 'Ao dai' teamed up for a flash mob performance.
This is the second time that the municipal Women's Union has launched the 'Ao Dai Week'. The intention is to honor the beauty and value of Ao dai in social life, as well as raise public awareness and uphold their pride and responsibility in preserving and promoting the precious traditional costume regarded as Viet Nam's national cultural heritage.
'Ao dai' is suitable for all ages. It has become the standard costume on formal occasions, national holidays, weddings, Lunar New Year Festival, and others.
The traditional costume of Viet Nam has also made a great contribution to promoting the image of Vietnamese women around the world. (By THANH TINH – Translated by M.D).
Source: DA NANG Today