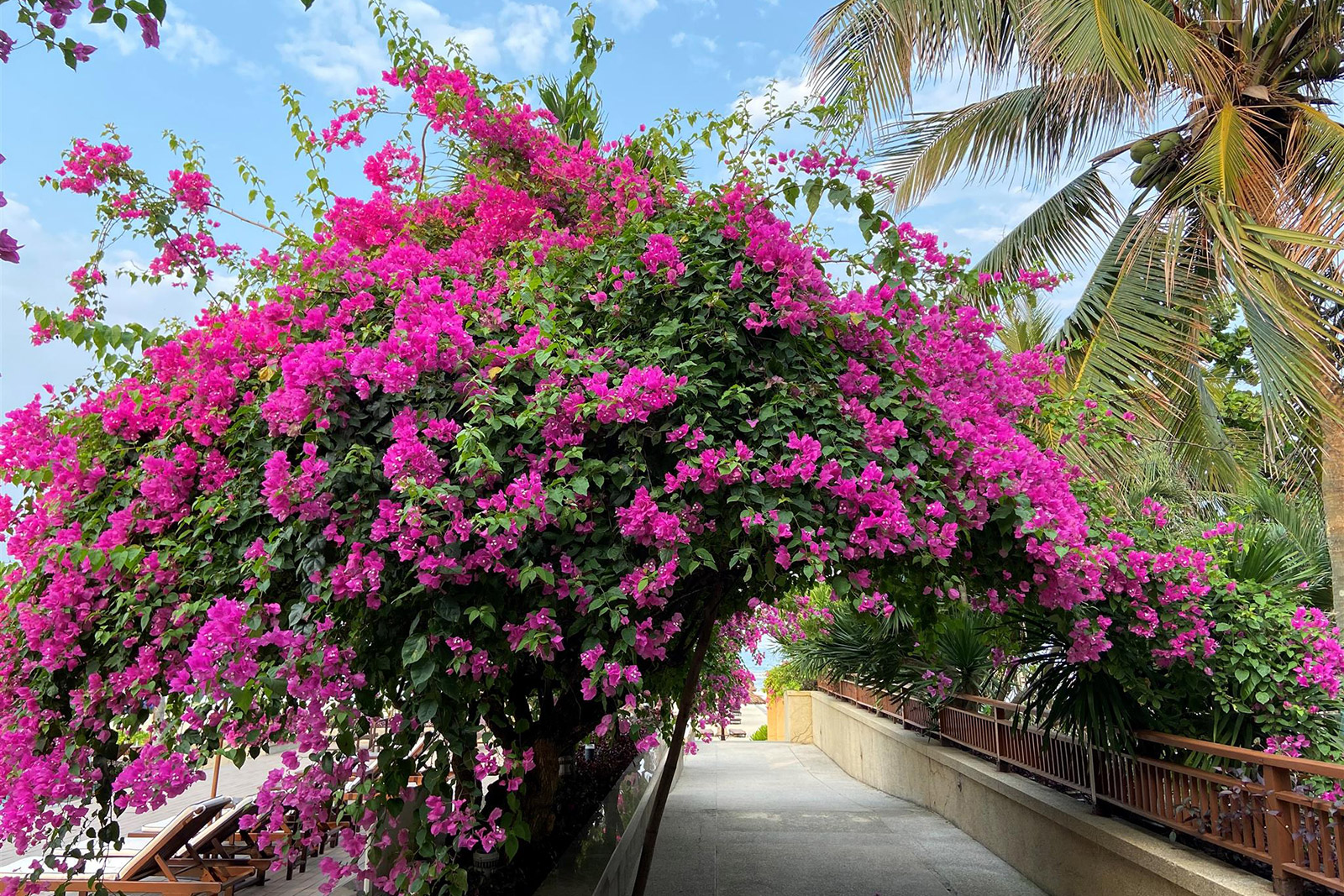 Situated on one of the six most gorgeous beaches in the world, not only is Furama Resort Danang famous for its ideal position and 5-star service quality, but it is also recognised as a stunning "Green Oasis" nestled in the beautiful coastal city of Danang.
Proud to be the only resort in Danang with such a large natural tropical garden, Furama Resort Danang always focuses on taking care of trees and keeping sustainable tourism development in parallel with environmental protection.
During the Covid-19 epidemic outbreak which has created a severe impact on tourism in general and the business situation of Furama Resort Danang in particular, the Resort still pays attention to the landscape maintenance, ensuring the natural beauty of the environment. The flowers still bloom brilliantly under the warm and sunny weather in early summer and are ready to welcome guests back once the outbreak is controlled.