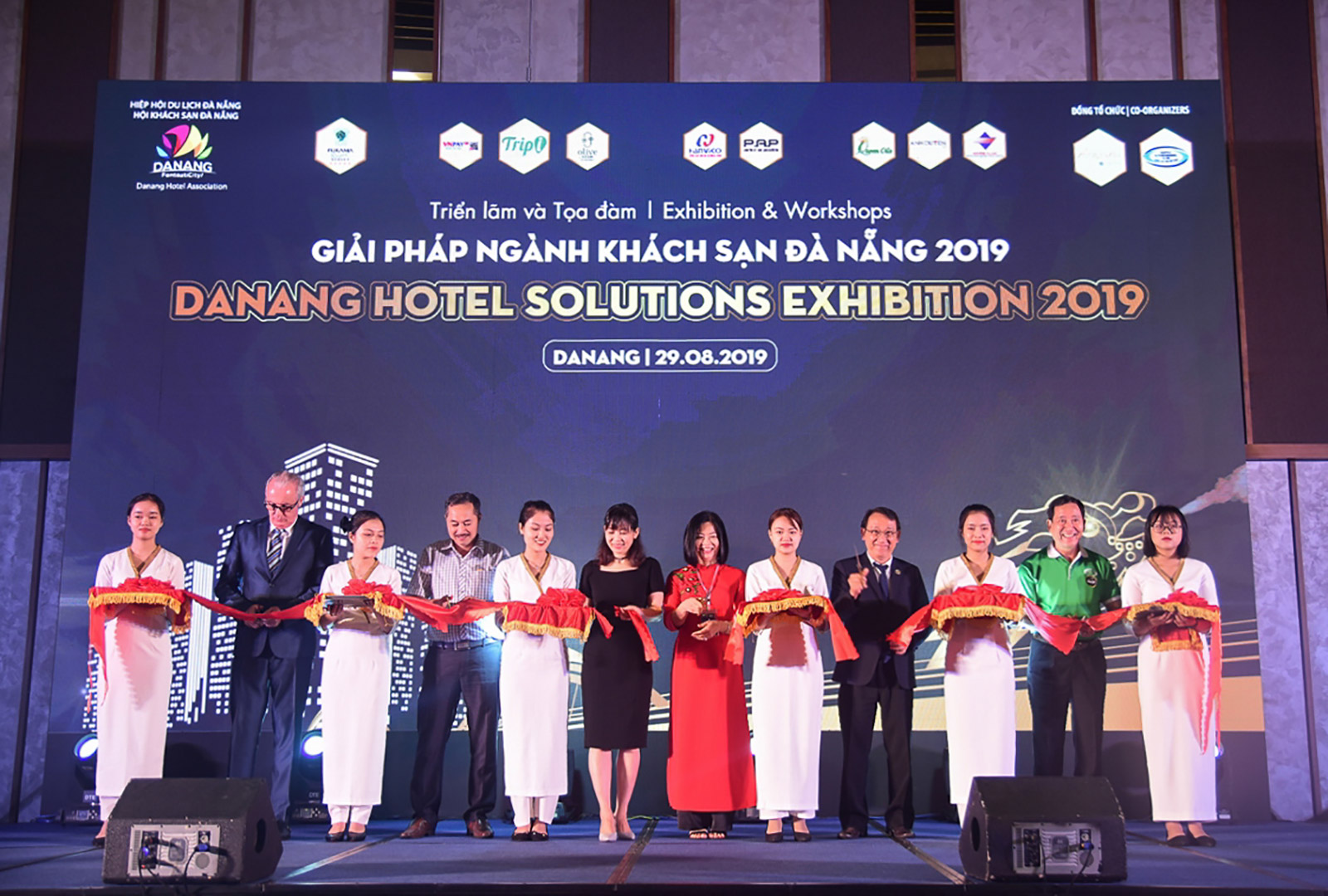 On August 29th 2019, Danang Hotel Association in co-operation with Ariyana Convention Centre and Outsourcing and Purchasing Club – Central Vietnam Chapter organised the Danang Hotel Solutions Exhibition 2019 at Ariyana Convention Centre.
Amongst the attendants of Danang were Leaders of Danang City, Danang Department of Tourism, Danang Tourism Association alongside 60 distinguished exhibitors who showcased high-calibre hospitality products, services and solutions. The event also gathered 1,000 attendants who are business owners, hospitality industry management and professionals, travel agencies, and also the presence of members from Food and Beverage Managers' Club, Chief Engineer Club, Housekeeping Club, Chefs' Club and Tour Operators in Danang and the Central Region.
On the sidelines of the Exhibition, the informative talk-shows also provided audience an in-depth look into the Market Segments of Danang tourism as well as the development trends of the hotel industry such as the Go Green Tourism, environmentally-friendly products in line with Responsible Tourism towards a sustainable tourism development, contributing to the socio-economic development of Danang city.