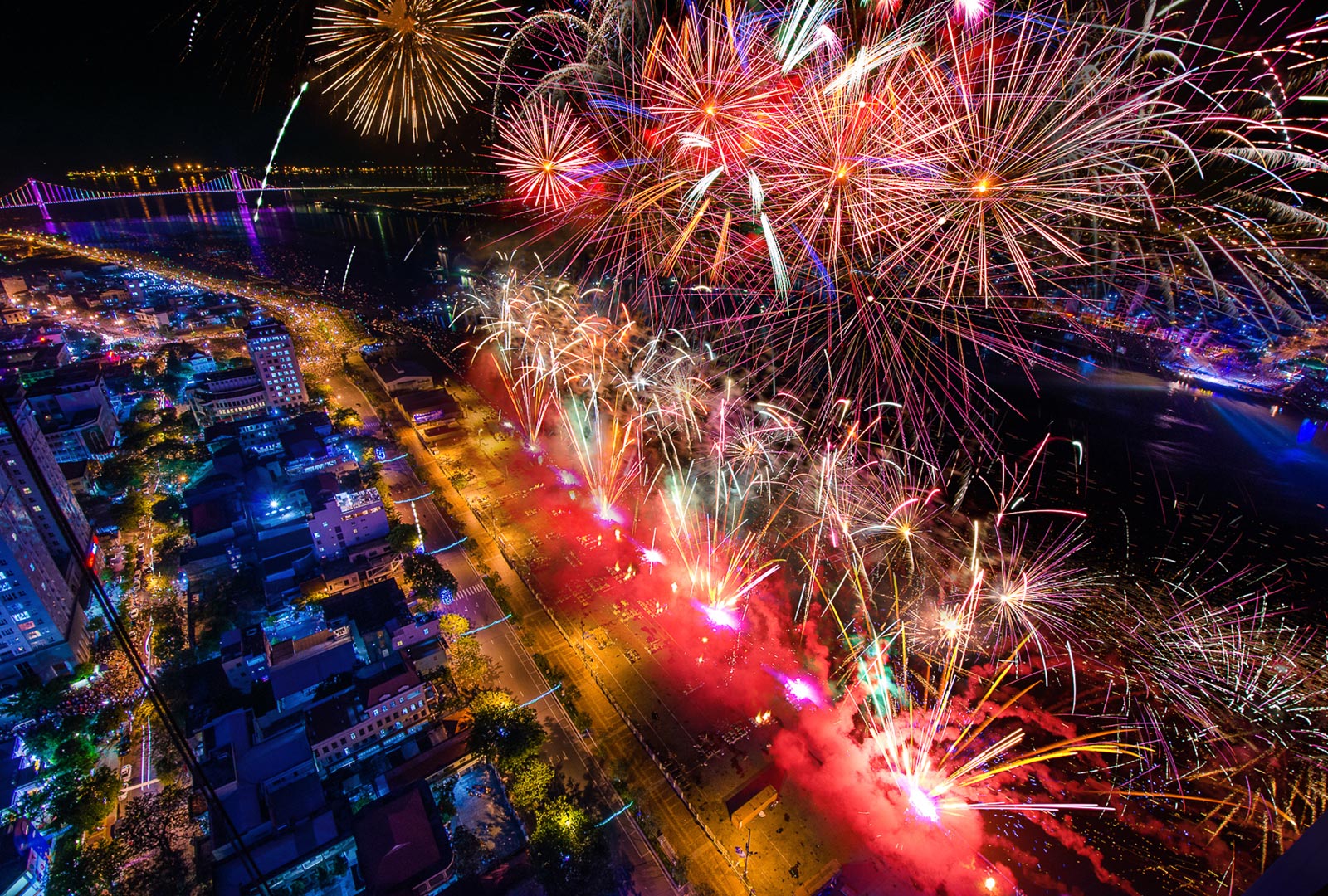 Eight world-class teams from Italy, Russia, Brazil, Belgium, Finland, China, the United Kingdom and Vietnam will come together in the central city of Da Nang for a pyrotechnic competition that will light up the night skies like never before. This year's competition is themed 'Stories by the Rivers'.
This is the 10th time Da Nang organizes this event, and it is expected to attract more people to visit this beautiful city.
With story-telling rivers as the theme, fireworks display this year will feature cultural and historical stories of participating countries through the metaphor of rivers.
The festival will be taken place in five nights with five performances and the two most outstanding teams will compete in the final on July 6th:
Match 1: June 01st 2019: Team Vietnam – Team Russia
---
Match 2: June 08th 2019: Team Brazil  – Team Belgium
---
Match 3: June 15th 2019: Team Finland – Team Italy
---
Match 4: June 22nd 2019: Team China – Team UK
---