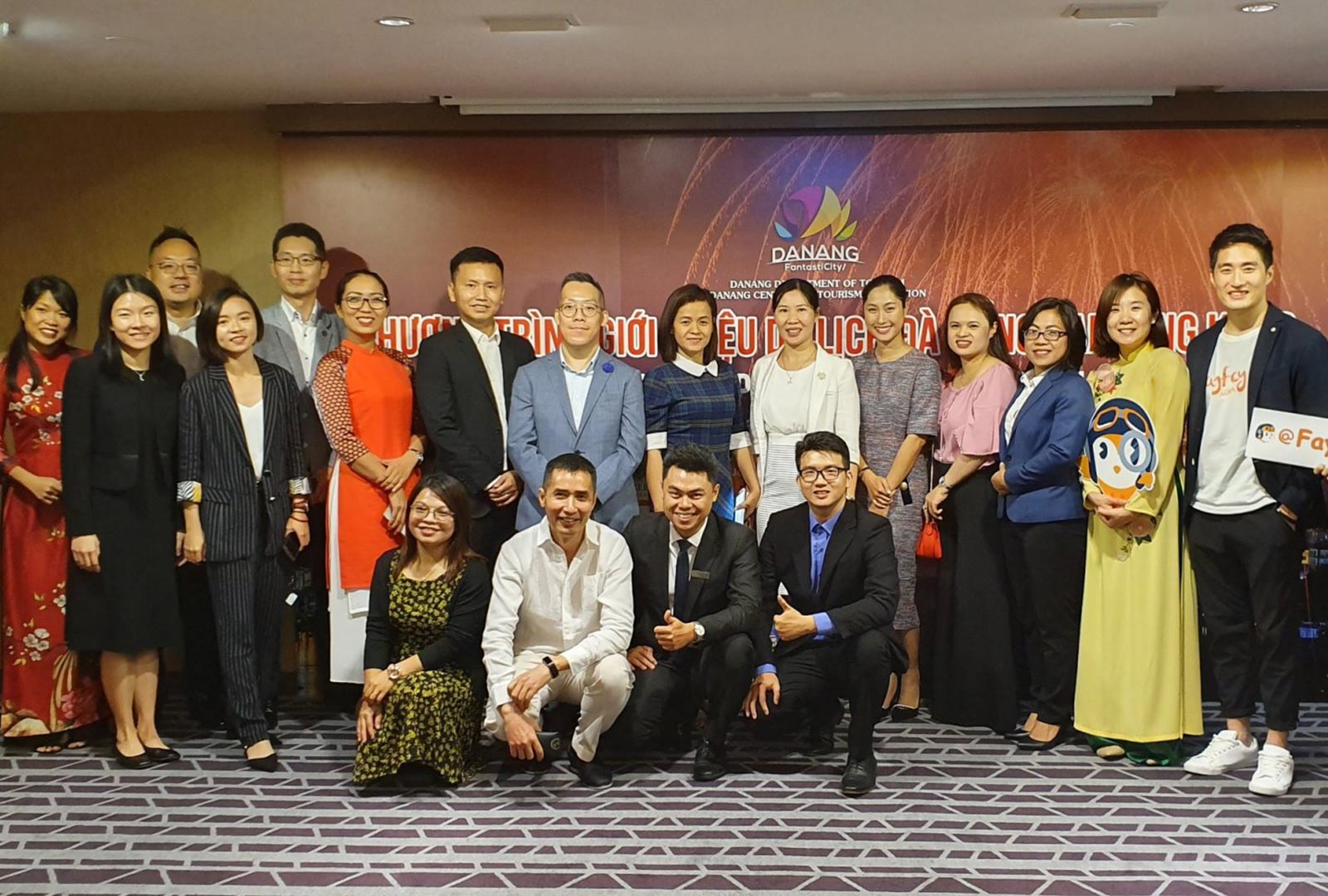 On 12th June 2019, at The Cityview Hong Kong Hotel, Danang Center for Tourism Promotion (Danang Department of Tourism) organizes Danang Tourism Presentation to promote tourism products and services in Danang, connect tourism firms in Hong Kong and Danang as well as promoting the direct flight Hong Kong – Danang, operated by Jetstar Pacific Airlines.
The event welcomes the attendance of Mr. Tran Thanh Huan – Consul General, Vietnam Consulate General in Hong Kong, Hong Kong Association of Travel Agents, more than 60 representatives of tourism businesses in Hong Kong as well as local journalists and reporters. The leader of Danang group is Mrs. Huynh Thi Huong Lan – Deputy Director of Danang Center for Tourism Promotion, and the representatives of Danang Tourism Association, airlines, together with hotels, and golf courses in Danang.
"Danang Tourism Presentation in Hong Kong is organized with the effort to develop and reinforce business relationships between tourism firms in Hong Kong and Danang. This beautiful beach city is an ideal leisure destination, which is also a gateway thanks to its proximity and accessibility to many UNESCO Heritage sites in central Vietnam such as Hoi An Ancient Town, Hue Citadels and My Son Holy Land. Honored as Asia's Leading Festival and Event Destination 2016, Danang also offers various events and cultural festivals year-round to attract international tourists. We do believe the central coast of Vietnam will bring about great product potentials for the tour operators", states Mrs. Huynh Thi Huong Lan.
Mr. Truong Ngoc Thanh – PR Manager of Furama Resort and Ariyana Convention Centre Danang, added: "Within only 2 hours flight, Hong Kong is recently the potential market for Danang. Danang City, endowed with beautiful beaches, peaceful atmosphere and spacious resorts, hotels, will soon become an attractive destination to Hong Kong people."
Hong Kong is regarded as one of the potential international markets to Danang. In 2018, there are more than 17,700 tourists from Hong Kong to visit Danang. Within the first 4 months of 2019, Danang welcomed over 6,582 Hong Kong travelers.  Hong Kong – Danang direct route is currently operated by Jetstar Pacific (4 flights/week), Cathay Dragon (9 flights/week) and Hong Kong Express (14 flights/week).
At the end of 2018, Danang has 785 accommodation providers with 35,615 standard rooms. There are 79 four or five-star hotels, with 15,400 rooms.  Total tour operators number is 331 companies, in which there are 220 international tour operators.