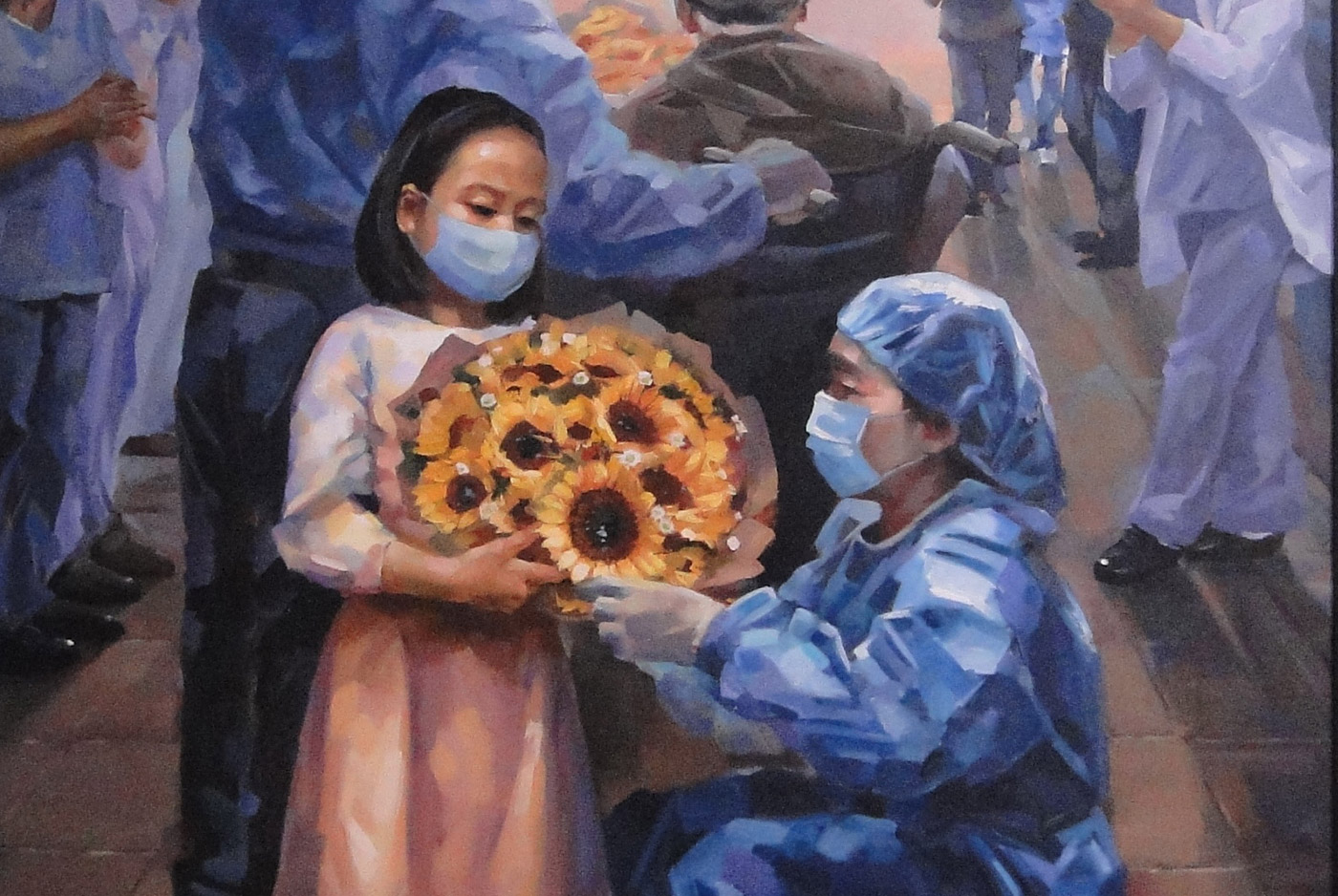 COVID-19 check and control activities, an oil painting by Mai Thị Kiều Liên, will be displayed at an exhibition in Đà Nẵng. Photo courtesy Đà Nẵng Fine Arts Museum
ĐÀ NẴNG — A collection of 120 paintings and photos on the fights against COVID-19 will be displayed at an exhibition at the central city's Fine Arts Museum on October 19-25.
The museum said the exhibition includes works from 106 painters and photographers from 11 cities and provinces, featuring activities and efforts by local people and doctors in the fight against COVID-19.
According to the organisers, two first prizes, four runner-up awards with six third prizes will be presented for artists at the exhibition. Selected paintings and photos will also receive 10 encouragement prizes from the exhibition