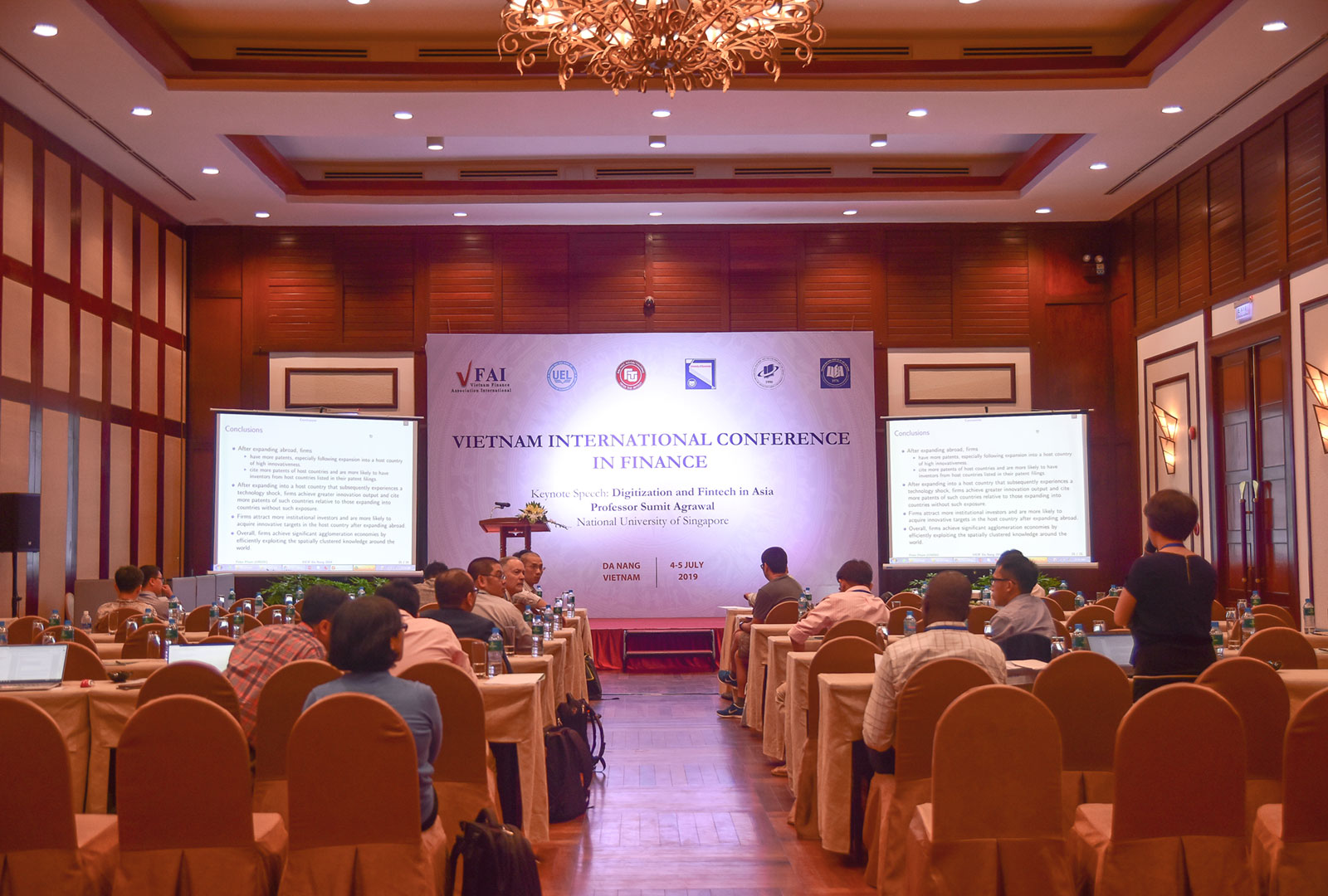 Considered as the largest financial conference in the country, the 6th Vietnam International Conference in Finance (VICIF) brought together the most prestigious domestic and foreign scholars from universities around the world. This year, VICIF was held at Furama Resort Danang in 04th and 05th of July, 2019. The seminar was hosted by Danang University of Economics, Vietnam Finance Association International (VFAI), Foreign Trade University, Ho Chi Minh city University of Economics, University of Economics – Law and the Open University.
VICIF 2019 attracted the participation of 35 scholars from the universities of the United Kingdom, France, the United States, Singapore, Australia, Korea, Hong Kong and China besides the presence of 45 scientists from leading universities in Vietnam. The highlight of this year's conference is the attendance and presentation of keynote speakers: Professor Sumit Agarwal – Professor of Finance, Economics and Real Estate at National University of Singapore. With in-depth studies in variety fields of finance, Professor Sumit Agarwal has brought up at VICIF attractive and intensive essays for the conference participants.
With world-class caliber, VICIF 2019 is an important event in the academic community in finance and banking, becoming the leading forum for outstanding global financial discussions, as well as in Asian and Vietnamese markets, in the current period.