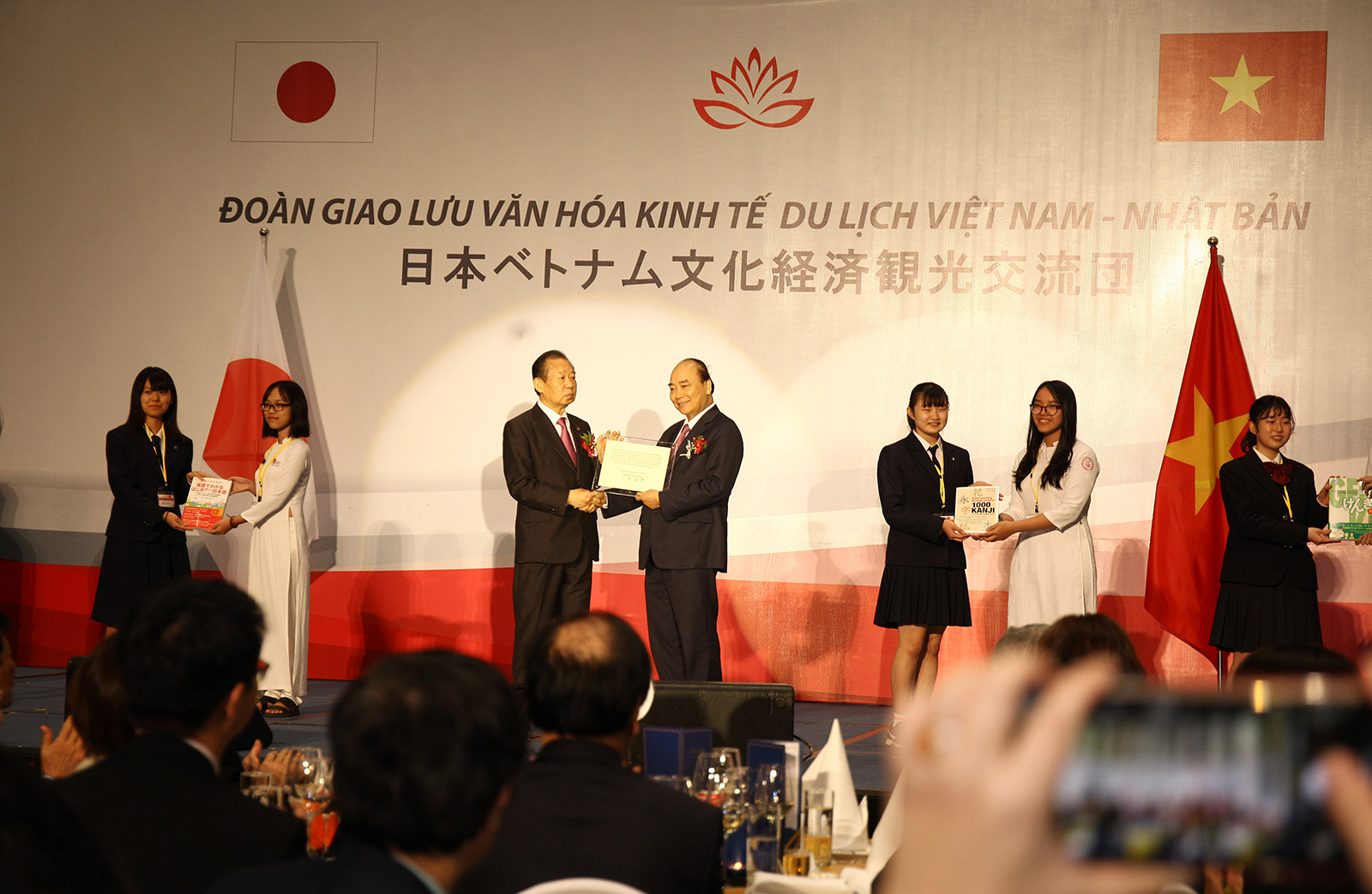 From January 11th – 14th 2020, Furama Resort Danang was honoured to welcome Mr. Nikai Toshihiro, General Secretary of the Liberal Democratic Party, Chairman of Japan-Vietnam Friendship Parliamentary Alliance and more than 1,000 Japanese Economic, Cultural and Tourism Exchange delegates who are parliamentarians, provincial leaders, representatives of ministries, economic organisations and businesses across Japan joined this working trip.
During this four-day working trip to Danang, Mr. Nikai Toshihiro and the delegation had meetings on Vietnam-Japan cooperation with Prime Minister Nguyen Xuan Phuc and the high level Government Delegation together with Danang authorities. In addition, more than 1,000 delegates also attended the Vietnam-Japan Cultural Exchange Night which took place at Ariyana Convention Centre on the evening of January 12th, 2020.
Significantly, the Japan – Vietnam Bilateral Tourism Promotion Workshop organised by the Japan Tourism Promotion Agency (JNTO) took place on January 13th, 2020 at Ariyana Convention Centre Danang with the participation of the Japan Association of Travel Agents (JATA), The All Nippon Travel Agents Association (ANTA), Japan Tourism Promotion Association, Japan Association of Travel Agents, Vietnam National Administration of Tourism (VNTA), Vietnam Tourism Association (VITA) and tourism businesses from two countries. It consisted of various seminars on tourism, investment promotion and human resources development, introducing the success of tourism promotion in the two countries, especially between Japan and Danang, and discussing the efforts of both to attract more tourists.
This is the largest trade event involving two countries to date and is hoped to raise the number of tourists travelling between two countries and strengthen the bilateral relationship in tourism, cultural exchange, and investment.