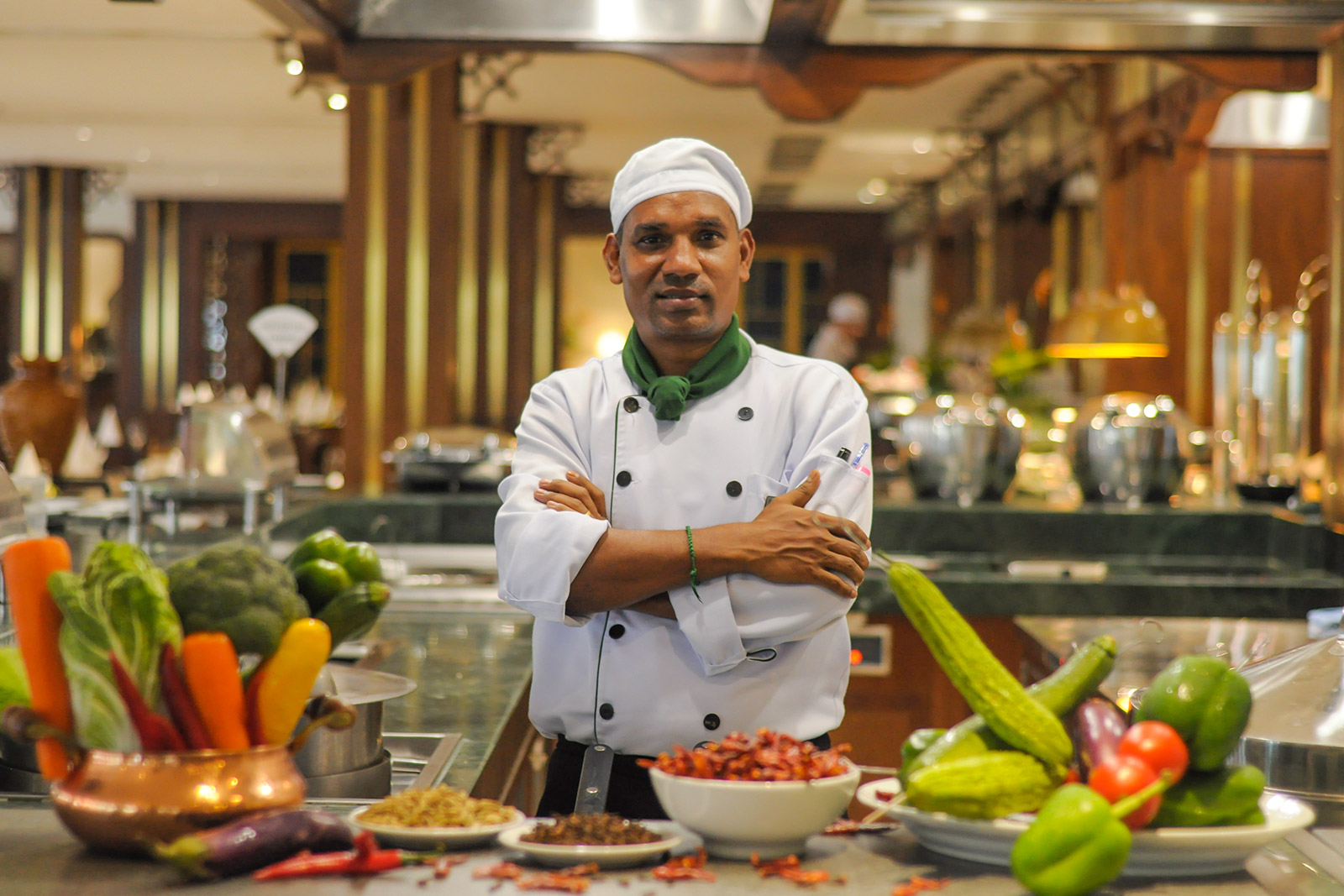 Chef Perumal has practical, technical and management expertise in all areas of a kitchen in a restaurant as well as international hotels with his career spanning over 20 years in the industry. He has developed his repertoire to provide not only outstanding skills in food preparation, menu planning and cooking techniques, but also implement all standardized procedures, rules and regulations systematically to be in line with hotel policies that create excellent hospitality service.
Passionately following his dream and choosing food production as his career, and worked in different hotels across the seas including China and Macao, Morocco plus Kuwait (Middle East), he has acquired experience in various verticals of the food industry being involved in various activities abroad like hosting MICE functions, conducting food concept and recipes, controlling all ordering and purchasing functions of butcher, perishable and grocery with strong leadership in kitchen management.
As being an expert in Indian cuisine, chef Perumal will be responsible for supervising the daily operations of the kitchen, designing menus, developing new recipes and training the culinary team at the hotel.
"We are excited to welcome Chef Tamilarasan Perumal to our team," said Mr. Matthias Wiesmann, General Manager of Furama Resort Danang. "Guests will be able to experience the rich aroma and truly authentic Indian cuisine he will add to the gastronomic experience, providing Indian vegetarian, Jain, South Indian & Halal food, at this unique picturesque venue and banqueting offerings with his signature recipes that have been discovered by himself from around the world."