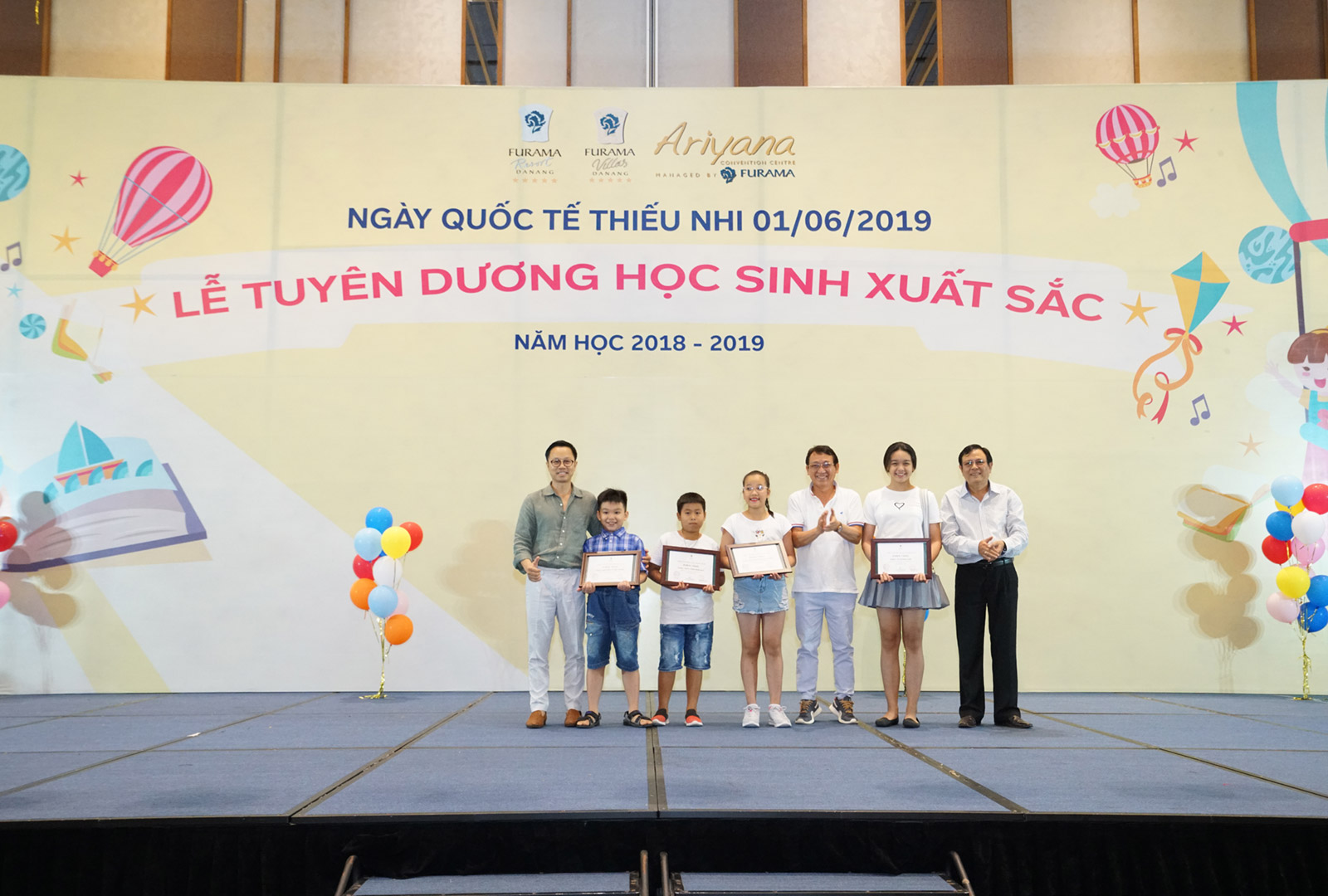 On June 01st 2019, more than 400 children of Furama Resort Danang, Furama Villas Danang and Ariyana Convention Centre's executives attended an exciting Children's Day celebration at the Ariyana Convention Centre. At the ceremony, children with good academic achievements in the 2018-2019 school year were awarded and received incentives from the Board and Trade Union of Furama Resort Danang.
Additionally, all children also participated in various thrilling games such as fishing, statue painting and also many interesting gifts were distributed to all the children from and elaborate Lucky Draw.
This annual activity, with the support from the Management and Trade Union of Furama Resort Danang supports the social and spiritual life of all their staff members.