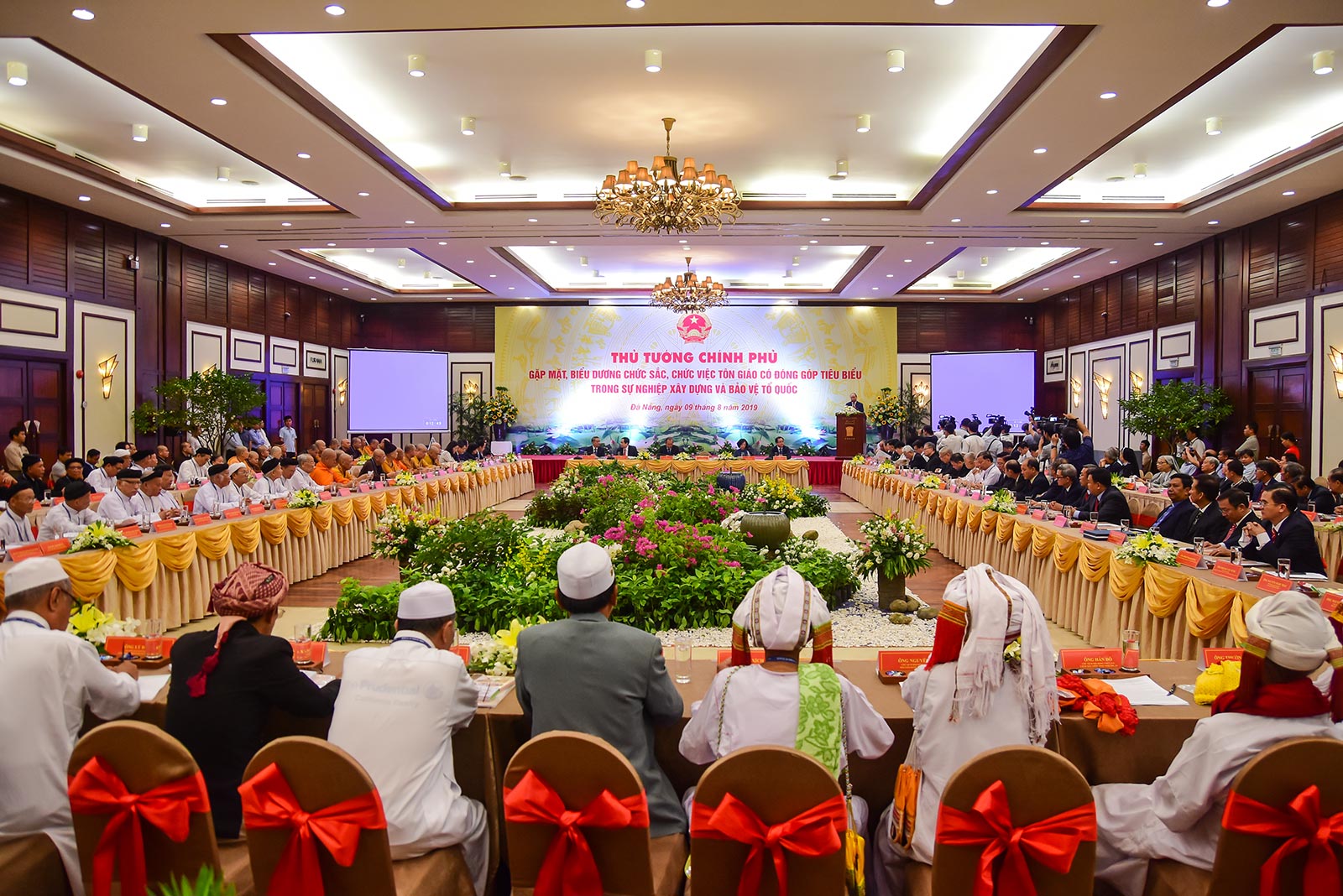 On August 09th 2019, Prime Minister Nguyen Xuan Phuc attended a meeting at Furama Resort Danang to praise the outstanding religious dignitaries who have made significant contributions to national development.
The event was attended by Politburo Member, Secretary of Party Central Committee, Head of the Mass Mobilization Commission Truong Thi Mai; Politburo Member, Permanent Deputy Prime Minister Truong Hoa Binh; Secretary of the Party Central Committee, President of Vietnam Fatherland Front Central Committee Tran Thanh Man, Head of the Government Committee for Religious Affairs Vu Chien Thang, Secretary of the Danang Municipal Party Committee Truong Quang Nghia and nearly 150 delegates representing 43 religious organisations of 16 religions.
Addressing the event, Prime Minister Nguyen Xuan Phuc recognised and highly appreciated the positively national constructive and defensive spirit as well as the solidarity of religious organisations.
By August 2019, Vietnam is home to more than 26 million religious followers with nearly 56.000 dignitaries; 29,396 worshiping facilities; about 45,000 religious faith facilities and 3,000 relics related to religious facilities, especially some of them were recognised by UNESCO as the World Heritage Sites.