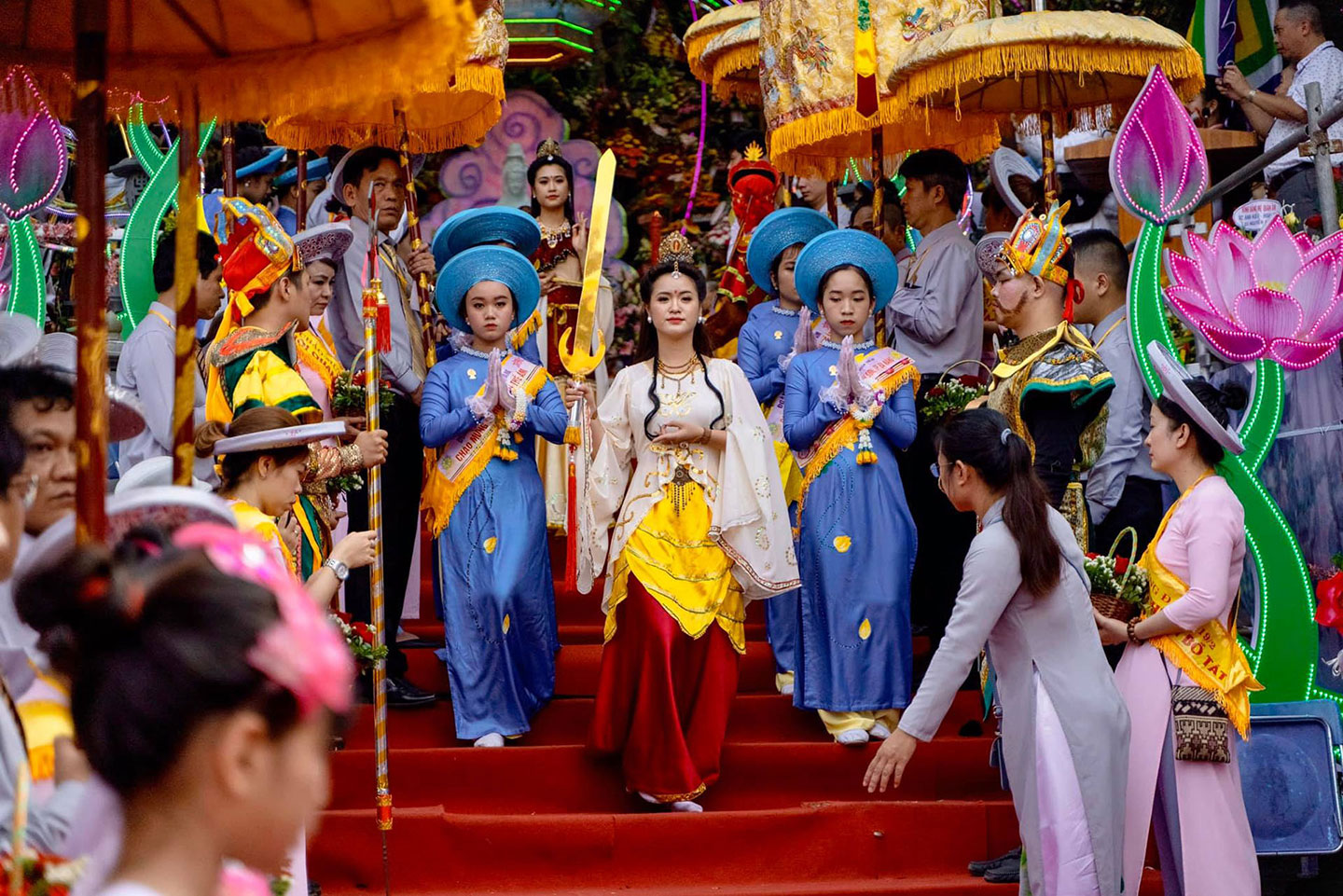 The Quan The Am (Avalokitecvara) Festival in Da Nang has won the national Intangible Cultural Heritage status in Viet Nam.
It is an annual festival in Da Nang, and is one of Viet Nam's biggest Buddhist festivals.  The festival takes place at Ngu Hanh Son District's Quan The Am (Avalokitecvara) Pagoda in the Marble Mountains Tourist Area from 17th – 19th days of the 2nd lunar month every year.
It is one of the most eagerly anticipated spiritual cultural events for Buddhists and non- Buddhists across from Da Nang and elsewhere in the country. It aims to meet the cultural, spiritual and religious needs of the locals and it is a good opportunity to advertise the city's tourism images to domestic and foreign visitors. (By NGOC HA – Translated by M.D).