---
Furama – Ariyana Da Nang tourism complex has enjoyed a thriving and prosperous year in the Central region's tourism sector. The resort has garnered numerous prestigious awards, symbolizing the dedication and excellence of its staff and services. The esteemed World Luxury Awards 2023 has recently recognized four renowned brands within the Furama – Ariyana Da Nang tourism complex across various prestigious categories.
Furama Resort Danang – Best Luxury Beach Resort at South East Asia
Designed by the Australian architectural firm Denton Corker and Marshall, with interior decoration by Hirsch Bedner & Associates from Hong Kong, Furama Reasot Danang boasts a prime beachfront location on one of the most stunning beaches in the world, Danang Beach. The coastline is adorned with graceful coconut trees and pristine white sands, enhancing the beauty of Da Nang.
Furama Resort Danang is a gateway to three World Heritage Sites of Hoi An (20 minutes), My Son (90 minutes) and Hue (2 hours). The 198 rooms and suites plus 70 two to four bedroom pool villas feature tasteful décor, designed with traditional Vietnamese style and a touch of French colonial architecture and guarantee the Vietnam's the most prestigious resort -counting royalty, presidents, movie stars and international business leaders among its celebrity guests.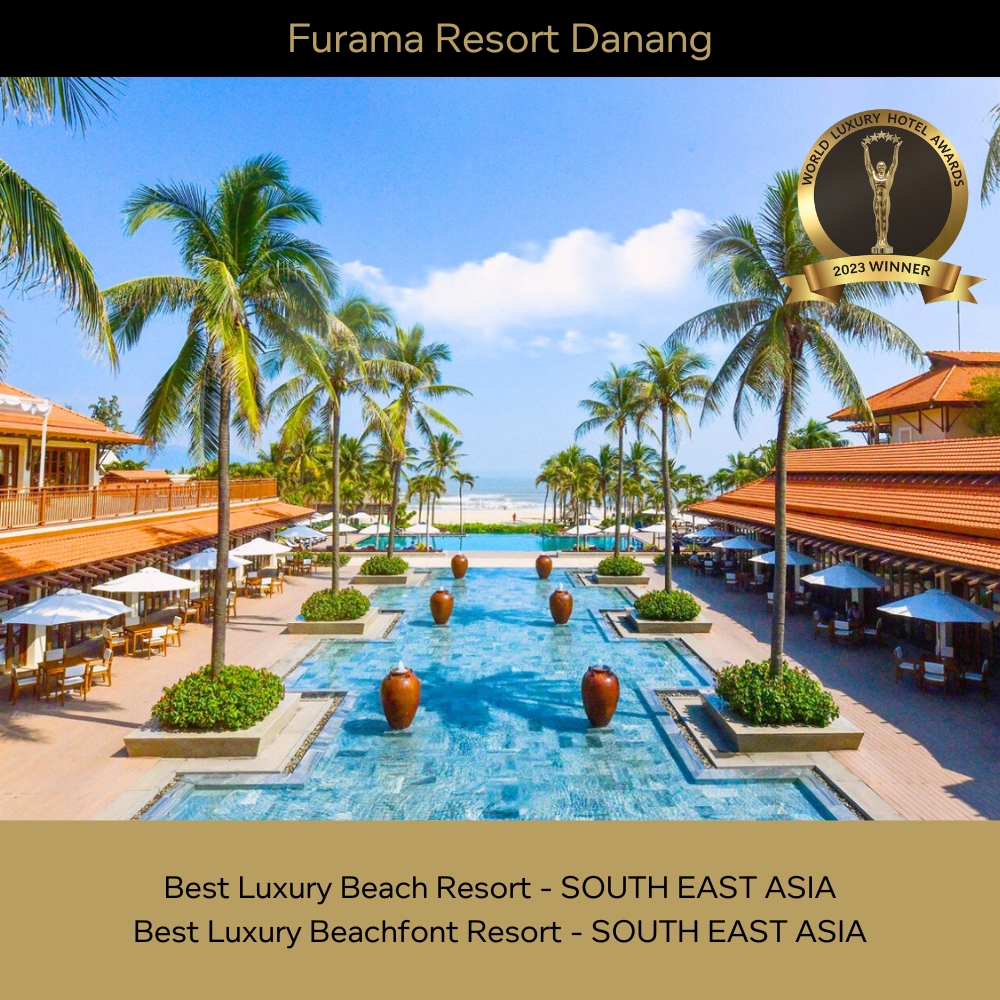 Don Cipriani's – Best Luxury Heritage Restaurant in Asia
Don Cipriani's Italian Restaurant at Furama Resort Danang continues to solidify its status as the quintessential Italian dining destination by securing the title of "Best Luxury Heritage Restaurant in Asia" at the 2023 World Luxury Restaurant Awards. This marks the second consecutive year that Don Cipriani's restaurant has been acknowledged by the World Luxury Restaurant Awards, a testament to the establishment's timeless elegance and culinary excellence.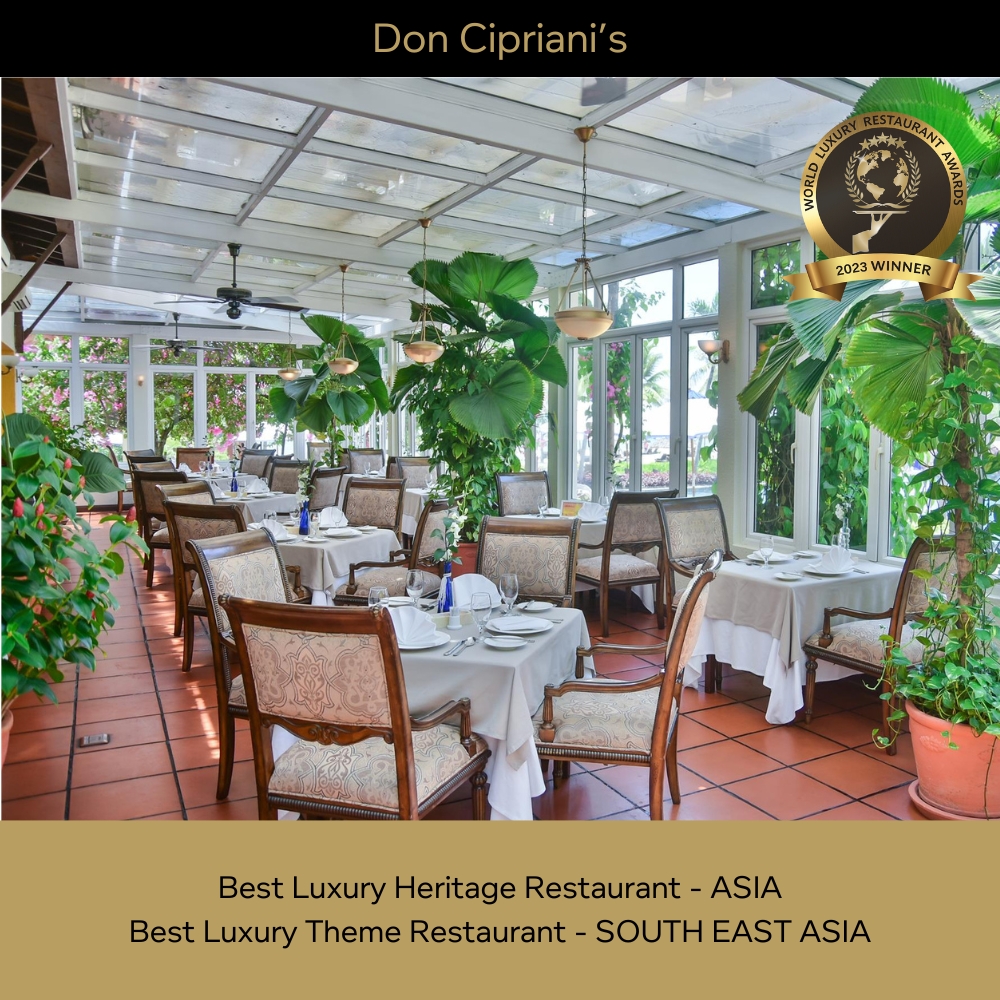 Ariyana Convention Centre Danang – Best Convention Centre in Vietnam
Since its inauguration in 2017, the Ariyana Convention Centre has garnered numerous accolades and distinctions, including the privilege of hosting 21 world economic leaders during APEC 2017. Its recent triumph in the "Best Convention Center in Vietnam" category at the 2023 World Luxury Travel Awards reaffirms Ariyana Convention Center's prominent position as a paragon of quality and service in Vietnam.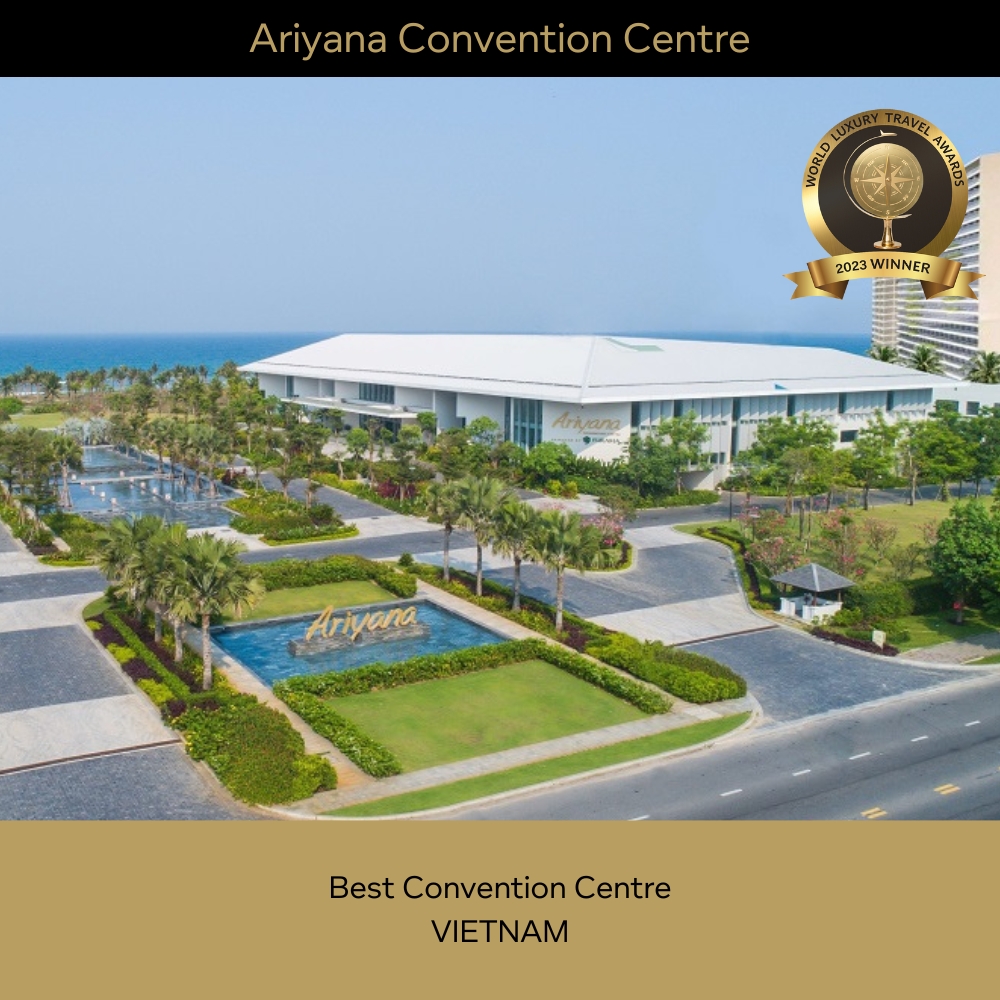 V-senses Wellness & Spa – Best Theme Design Spa in South East Asia
Inspired by Cham culture, hidden away in a secluded corner of the resort, V-Senses Wellness & Spa ensconces guests in a serene haven of complete relaxation and rejuvenation. In a secluded Vietnamese Traditional House, hover over the tranquil koi pond, a small lush garden overseeing the blue sea, while the treatment rooms themselves feature a no wall spaces separated by glass panels, blurring the line between indoors and outdoors.
The esteemed "Best Theme Spa Design in Asia" award from the 2023 World Luxury Spa Awards serves as an evident to the unparalleled beauty and opulent resort experience that V-senses Wellness & Spa bestows upon its visitors."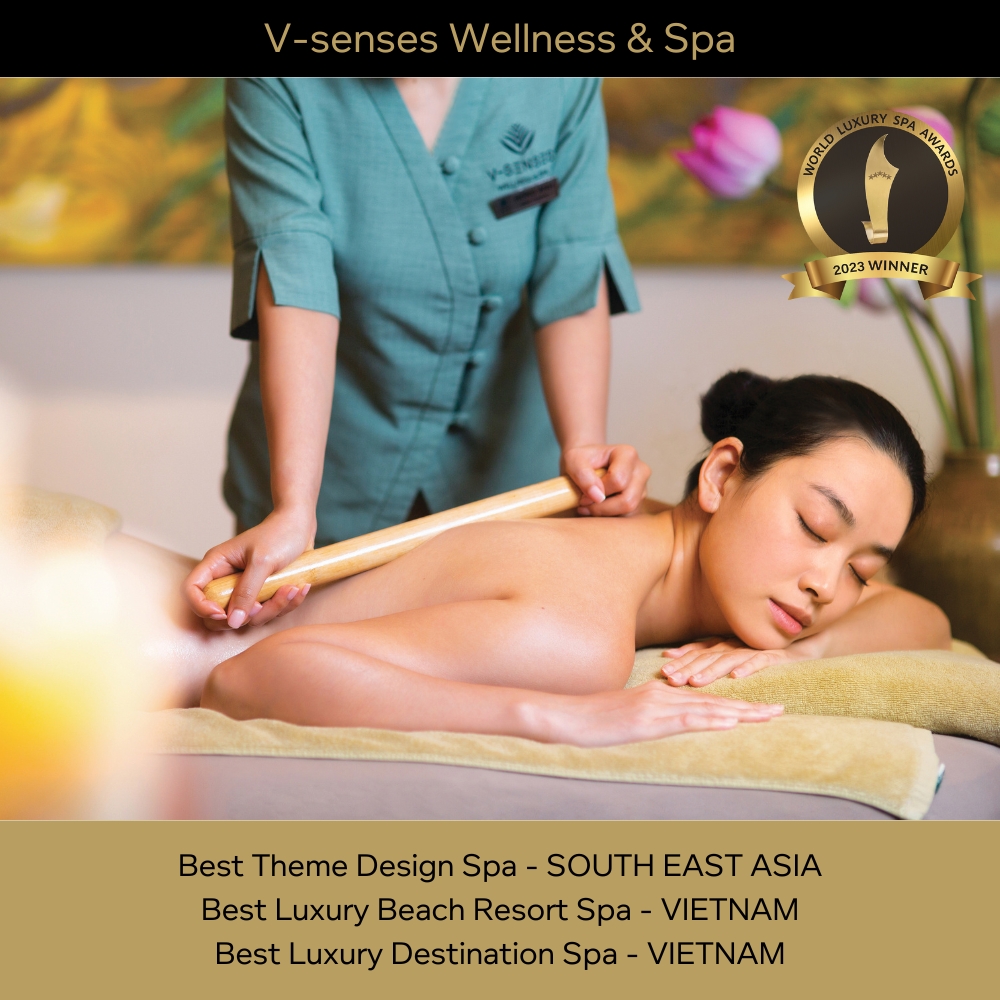 Mr. Gentzsch Andre Piere, General Manager of Furama – Ariyana Tourism Complex, expressed his elation following the multitude of awards from the World Luxury Awards 2023, stating, "We are truly proud. This accolade reaffirms the forefront of Furama – Ariyana International Tourism Complex in delivering top-tier services to our guests, partners and ours role in enhancing the overall tourism image of Da Nang city."
About Furama – Ariyana Tourism Complex
The Furama – Ariyana Da Nang tourism complex encompasses Furama Resort Da Nang, Furama Villas Da Nang, and the forthcoming Ariyana Beach Resort & Suites Da Nang. In addition, Ariyana Convention Centre is seamlessly linked with Furama International Convention Palace to create the largest MICE (Meetings, Incentives, Conferences, and Exhibitions) venue in Vietnam. Situated a mere 14 minutes from Da Nang International Airport and just 10 minutes from the city center, the complex is intricately connected to a comprehensive network of hotels and resorts, as well as a diverse array of captivating restaurants, entertainment, and shopping destinations.
---
𝑻𝒉𝒆 𝒄𝒖𝒍𝒊𝒏𝒂𝒓𝒚 𝒉𝒆𝒓𝒊𝒕𝒂𝒈𝒆 𝑭𝒖𝒓𝒂𝒎𝒂 𝑹𝒆𝒔𝒐𝒓𝒕 𝑫𝒂𝒏𝒂𝒏𝒈
103 – 107 Vo Nguyen Giap Street, Khue My Ward, Ngu Hanh Son District, Danang City
T: +84(0)236 3847 888 / 333
E: reservation@furamavietnam.com