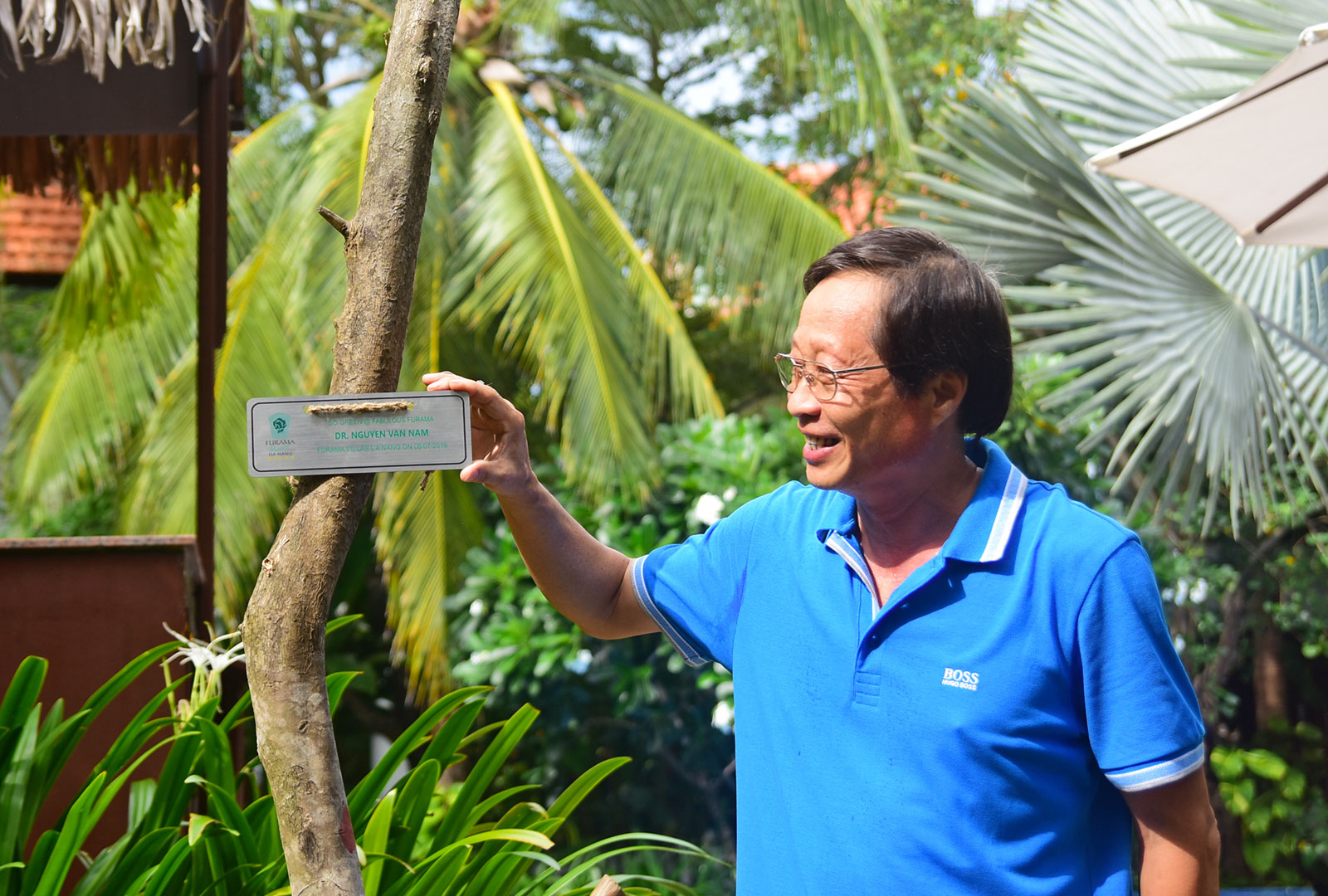 Over the years, Furama Resort Danang has always chosen environmentally-friendly investment solutions, with energy power lighting, advanced technology in air-conditioning, solar water heating, and the reuse of bio-fuels.
In keeping with that commitment on maintaining a clean and healthy environment, Furama Resort Danang continued its Go Green campaign with the Tree Planting Ceremony for Mr. Nguyen Van Nam – the resort's loyal guest on July 6th 2019.
At the ceremony, Mr. Nguyen Van Nam has planted a Purple Queen's Flowers Tree by himself in the lush garden of Furama Villas Danang and expressed his happiness towards this meaningful campaign.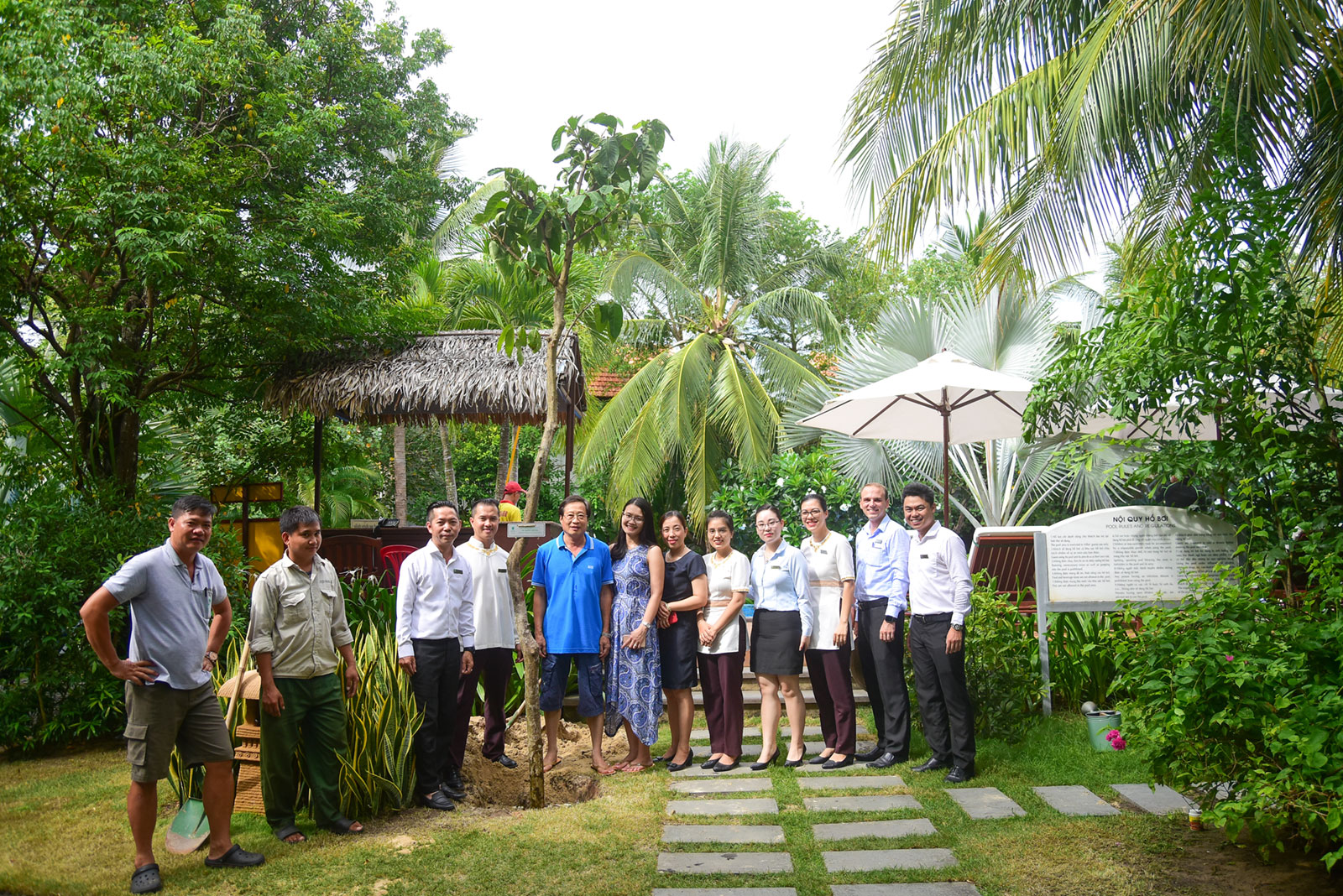 "We are fully aware of the importance of environmental protection at the resort as well as a sustainable development of the whole city," said Mr. Matthias Wiesmann, General Manager of Furama Resort Danang. "The resort aims to create more practical activities associated with environmental protection for more customer awareness."
"Go Green @ Fabulous Furama" is aimed at encouraging guests to contribute more to a green living, better environment as well as increase guests' loyalty through tree planting activity at the resort. The tree will be a connection between Furama's loyal guests and the resort, a meaningful gift for loyal guests each time they come back to see how much their trees has grown.