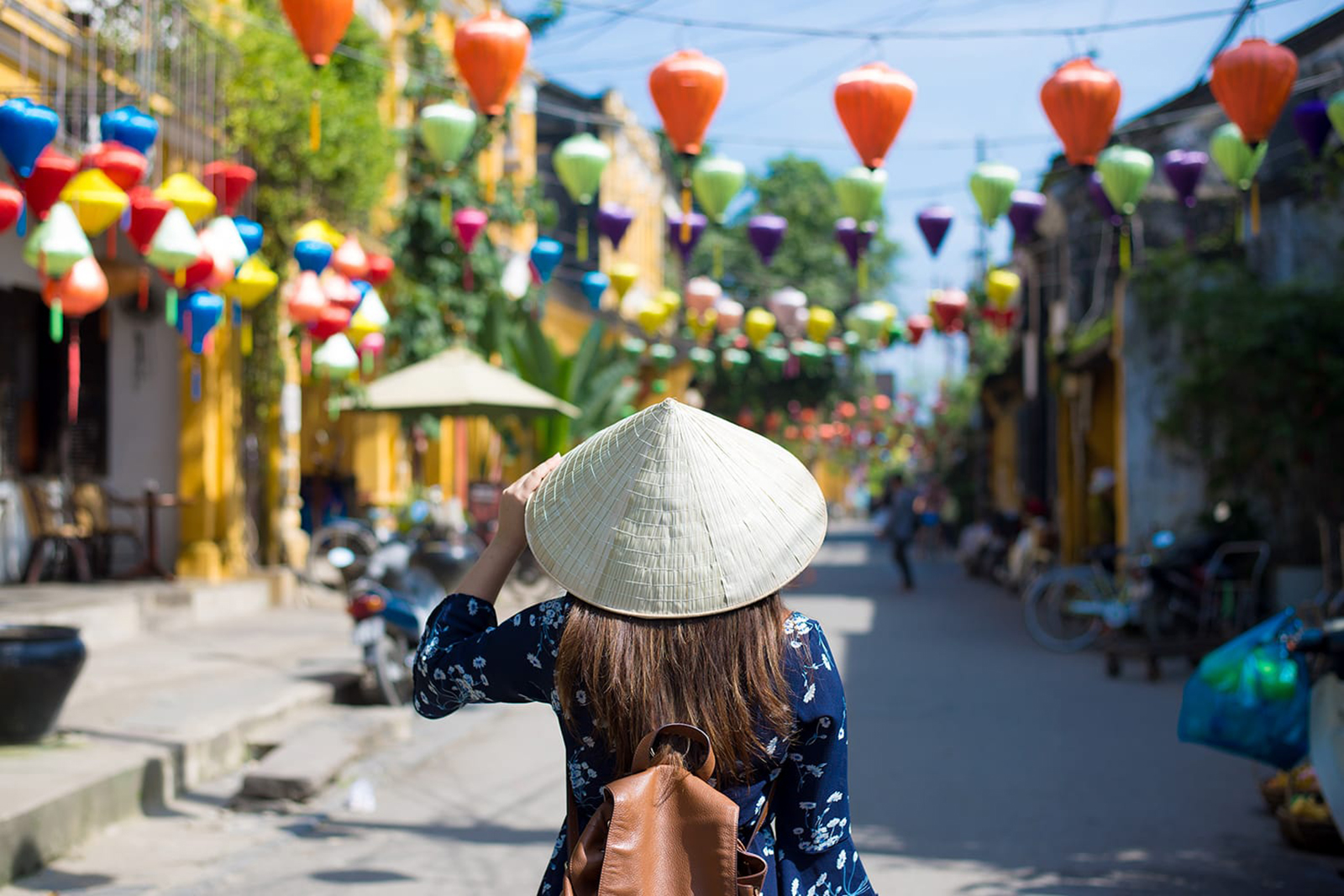 On Monday, authorities in Quang Binh, Thua Thien-Hue, Danang, and Quang Nam held a joint webinar to promote tourism aimed at the South Korean market.
Nam Dukhyun, representative of CH Commons Company, said that South Korean tourists have had a change in demand and spending behaviors.
A recent survey on travel options showed that a tour package of one to four days is preferred by up to 66 percent of South Koreans.
Some 53 percent of South Korean tourists are fond of leisure travel, while 43 percent enjoy visiting family and friends, and 22 percent choose outdoor sports.
Tourist attractions that embrace a closed tourism model without outside contact and are close to nature will attract such tourists, according to available data.
Vietnam has plenty of potential to satisfy different tourism demands, therefore South Korea's travel agencies expressed their wish to organize charter flights and self-contained full-service tours for customers for the upcoming year-end and Lunar New Year holiday.
According to Nguyen Xuan Binh, vice-director of the Danang Department of Tourism, Vietnam is actively reviving international tourism with COVID-19 safety regulations in place to ensure a safe reopening.
From November, the main source of international visitors to the four said localities are expected to be mainly Vietnamese who are currently abroad and wish to return home to visit family, as well as guests from markets such as South Korea and Japan.
A trial period is crucial to Vietnam's desire to fully reopen its tourism industry and welcome international visitors in June 2022.
Danang, among the localities that have been chosen for this trial, has carefully prepared safety protocols to welcome tourists, with plans for inbound travelers consisting of three phases:
Phase one (from November 2021): Danang welcomes international travelers who book full-service tours through charter flights and commercial flights to selected accommodations.
The city will select accommodations to service international guests, including hotels, resorts, and golf courses that meet requirements and match package tours developed by travel companies. The packages are expected to include a combination of hotels, golf tours, and leisure tours with entertainment activities.
Phase two (from January 2022): Danang will expand its plans to welcome foreign travelers, connecting destinations through charter flights and commercial flights. Visitors can participate in tour packages combined with other permitted cities and provinces after completing the tourism program at the first destination in seven days.
Phase three: The full reopening of tourism to foreign travelers will depend on the state of the pandemic and on the evaluation of the results of welcoming international tourists in the first two phases.
Source: tuoitrenews.vn/news