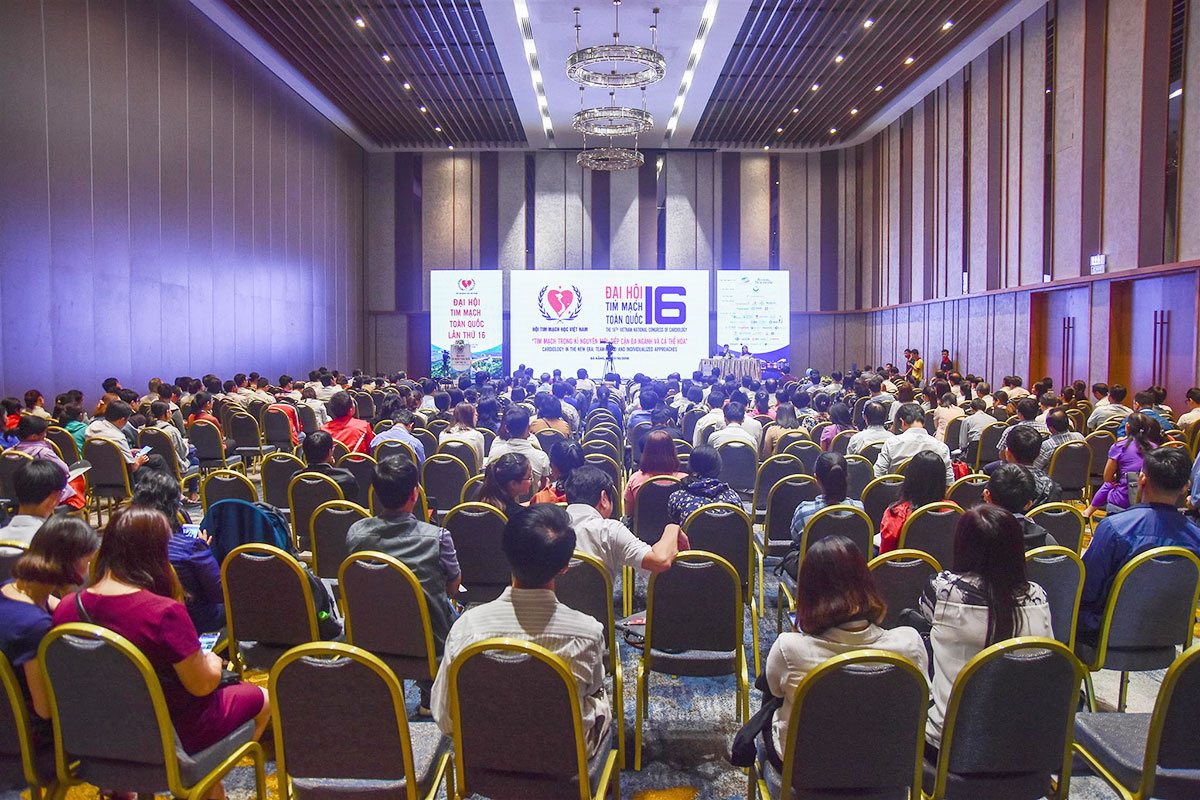 The 16th Vietnam National Congress of Cardiology entitled "Cardiology in the New Era: Personalized Approaches for Complex Issues" took place at the Ariyana Convention Centre from October 5th-7th 2018.
Organised by the Vietnam National Heart Association, the event attracted the participation of 2,000 domestic and foreign professors, doctors, pharmacists, and cardiologists with nearly 600 reports and research projects by leading heart experts on updated issues related to cardiology, along with nearly 200 satellite symposiums and exhibition from international pharmaceutical companies.
Once again, Ariyana Convention Centre takes pride in having had the honor to be the ideal venue for such a grand-scale health and research event.