In celebration of the Lunar New Year (Year of the Rat), Furama Resort Danang held the Tet Village Market from January 17th, 18th, 19th 2020 (falling on December 23rd – 24th – 25th according to Lunar Calendar).
Guests were sent off into a journey where ancient Tet came to life with a typical view of rural area; namely a snapshot of Vietnamese rice-culture, bamboo plants, thatched cottage, sedge mats, copper trays, lanterns, firecrackers, etc.
Vietnamese traditional cuisines for Lunar New Year were introduced to guests including glutinous cakes, jams, tea, etc. as well as a variety of specialties including Hanoi "Bun thang" noodles soup, Hai Phong spring rolls, Danang chicken rice, "Cao lau" noodle soup, etc. just from VND 40,000/ dish.
Together with cuisine stalls was an entertainment area to enjoy lion dances, Bai Choi folk singing – a UNESCO Intangible Cultural Heritage, magic shows, calligraphy writing, folk games and festive music. Guests also had a chance to learn how to make Banh Chung and Banh Tet as well as shop for Vietnamese handicrafts such as silk lanterns, bamboo flutes, and souvenirs from Hoi An, among others.
The Tet village market has been held annually at Furama Resort Danang since 2010 to restore traditional culture in modern life and attracts thousands of visitors each year. Furama hopes to provide tourists with a glimpse of Vietnamese village culture and create a warm atmosphere for families to gather together before the Tet holidays, according to Mr. Nguyen Duc Quynh, Deputy General Director of Furama Resort Danang.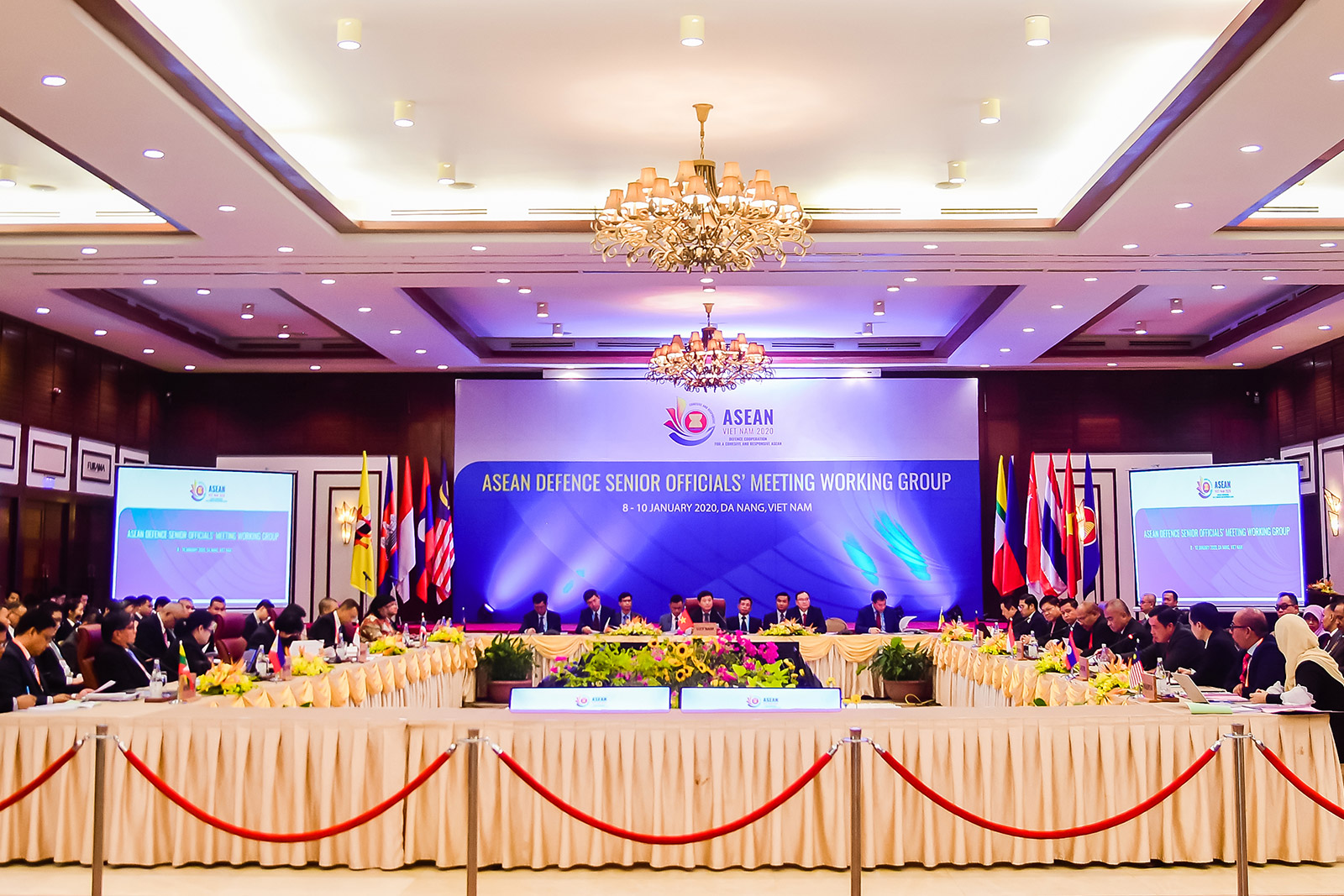 From January 9th – 12th, 2020, International Convention Palace of Furama Resort Danang was honoured to be chosen as the venue for ASEAN Defence Senior Officials' Meeting Working Group (ADSOM WG) and ASEAN Defence Senior Officials' Meeting Plus Working Group (ADSOM-Plus WG). ADSOM WG and ADSOM-Plus WG are the first military and national defence meetings to be held since Vietnam assumed the ASEAN Chair 2020 earlier this year. Attending the meetings were defence officials from ASEAN defence ministries' policymaking units and the bloc's partner countries. The events will prepare the agenda for the 14th ASEAN Defence Ministers' Meeting and the 7th ASEAN Defence Ministers' Meeting Plus. The success of the ADSOM WG and ADSOM-Plus WG will lay an important foundation for the ASEAN Chairmanship Year 2020, and affirm the role and position of the Vietnam People's Army in global integration.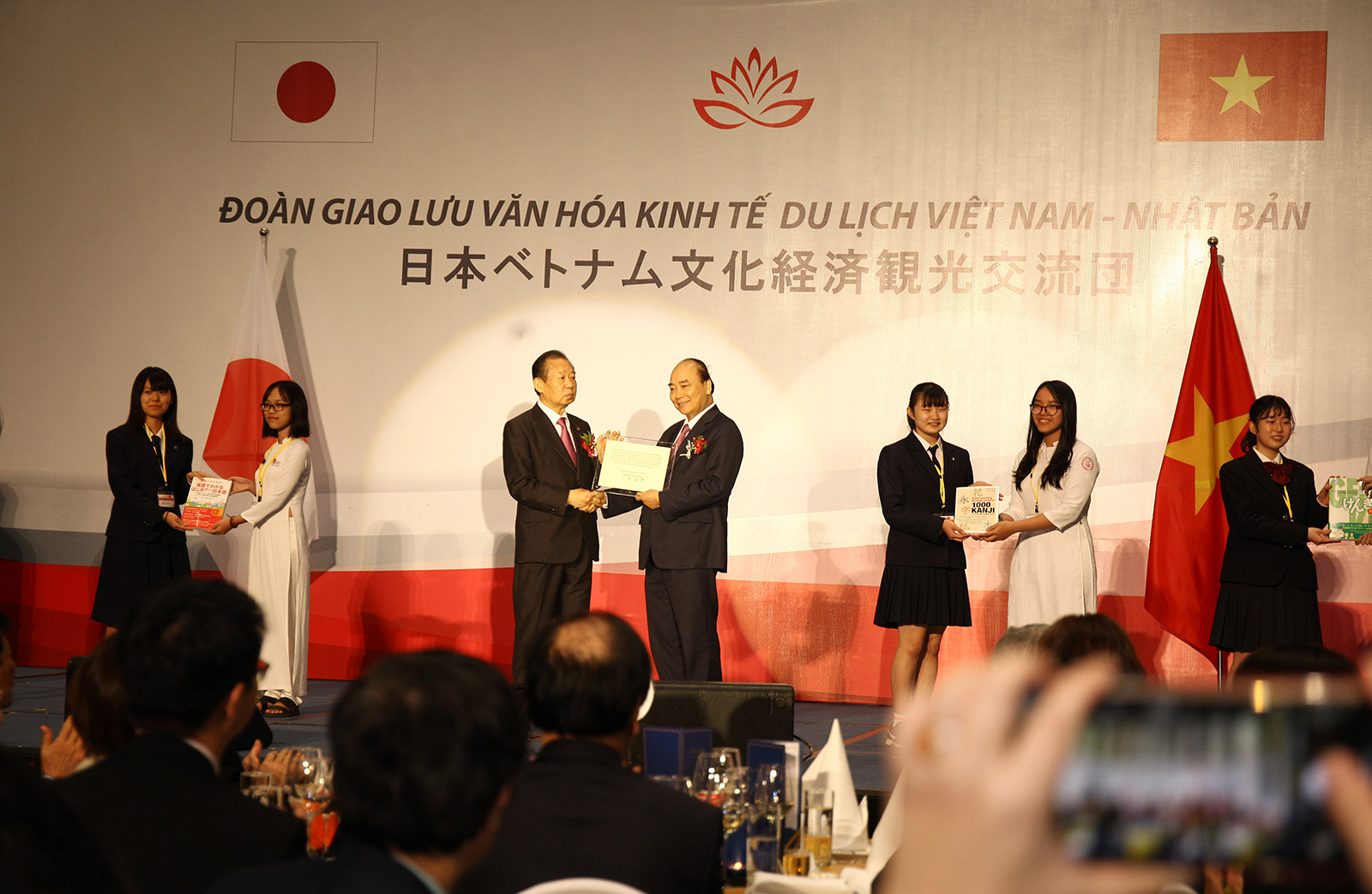 From January 11th – 14th 2020, Furama Resort Danang was honoured to welcome Mr. Nikai Toshihiro, General Secretary of the Liberal Democratic Party, Chairman of Japan-Vietnam Friendship Parliamentary Alliance and more than 1,000 Japanese Economic, Cultural and Tourism Exchange delegates who are parliamentarians, provincial leaders, representatives of ministries, economic organisations and businesses across Japan joined this working trip.
During this four-day working trip to Danang, Mr. Nikai Toshihiro and the delegation had meetings on Vietnam-Japan cooperation with Prime Minister Nguyen Xuan Phuc and the high level Government Delegation together with Danang authorities. In addition, more than 1,000 delegates also attended the Vietnam-Japan Cultural Exchange Night which took place at Ariyana Convention Centre on the evening of January 12th, 2020.
Significantly, the Japan – Vietnam Bilateral Tourism Promotion Workshop organised by the Japan Tourism Promotion Agency (JNTO) took place on January 13th, 2020 at Ariyana Convention Centre Danang with the participation of the Japan Association of Travel Agents (JATA), The All Nippon Travel Agents Association (ANTA), Japan Tourism Promotion Association, Japan Association of Travel Agents, Vietnam National Administration of Tourism (VNTA), Vietnam Tourism Association (VITA) and tourism businesses from two countries. It consisted of various seminars on tourism, investment promotion and human resources development, introducing the success of tourism promotion in the two countries, especially between Japan and Danang, and discussing the efforts of both to attract more tourists.
This is the largest trade event involving two countries to date and is hoped to raise the number of tourists travelling between two countries and strengthen the bilateral relationship in tourism, cultural exchange, and investment.
On December 3rd 2019, the festive season was kicked off at Furama Resort Danang with the magnificent Christmas Lighting Ceremony. It was the 10th year in a row the resort organised this famous activity.
To open this year's ceremony, Mr. Matthias Wiesmann – General Manager of Furama Danang, together with two honoured guests pressed the button to light up the 10-metre-tall Christmas tree, which marked the beginning of this year's Christmas and New Year celebrations at the resort. Furama Choir performed melodic carols such as Joy to the World, Feliz Navidad for this special occasion while guests raised glasses for warm wishes on the upcoming festive season. Many more exciting Christmas and New Year activities will be held at the resort during these exciting days.
This year's highlight celebrations will take place in the evenings of December 24th and 25th, 2019, featuring jubilant music performances. The festive spirit will then dispel the chill of winter to call our guests to a lavish New Year's Eve moment with a "Broadway Night" taking place on 31st December 2019. An evening awaits you with great music, excitement and extravagance to ring in the New Year!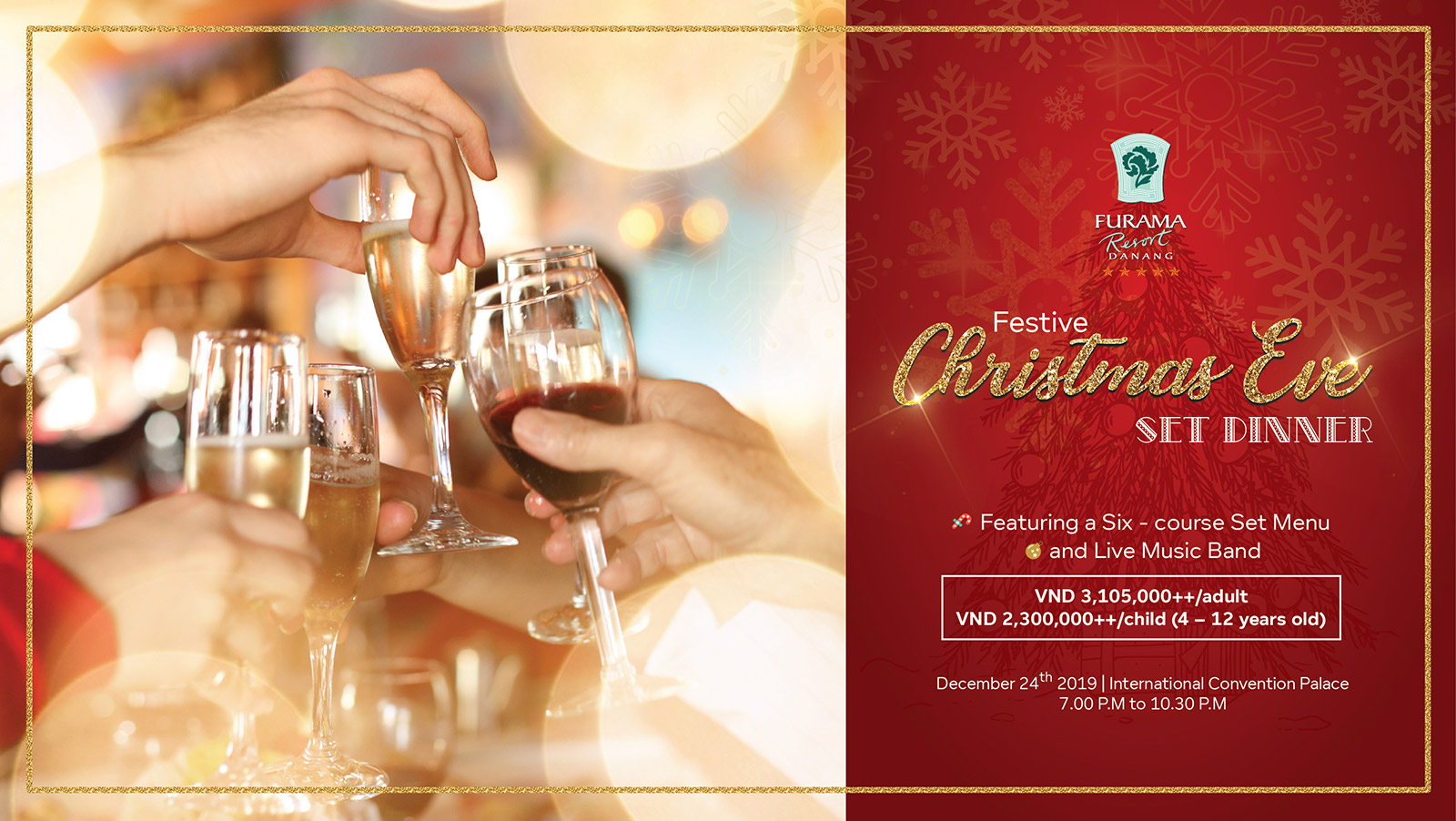 As the year 2019 comes to a close and the Festive Season draws closer, let's get ready to celebrate! This year's Festive Season, Furama Resort Danang invites you on a gastronomic journey to savour the most delectable cuisine prepared by our professional culinary team:
CHRISTMAS EVE
Tuesday, December 24th 2019
VND 3,105,000 ++ /Adult * VND 2,300,000 ++/Child (4-12 years old)
Carolers singing in Vietnamese and English greet our guests on Christmas Eve at 6:30 pm. The hotel foyer will be filled with voices, music and dances performed by a choir from school children throughout Danang. Afterwards, Christmas celebrations will start with a six-course set menu including a glass of sparkling wine. Dinner will be served in the magical ambience of the International Convention Palace – ICP from 7:00 pm to 10:30 pm. Enjoy an evening of gourmet cuisine with Christmas cheers, and immerse yourself in the golden era of Jazz with melodious Christmas rhythms played by Danang International Quarter Band and of course Santa Claus with gifts for the children and adults alike.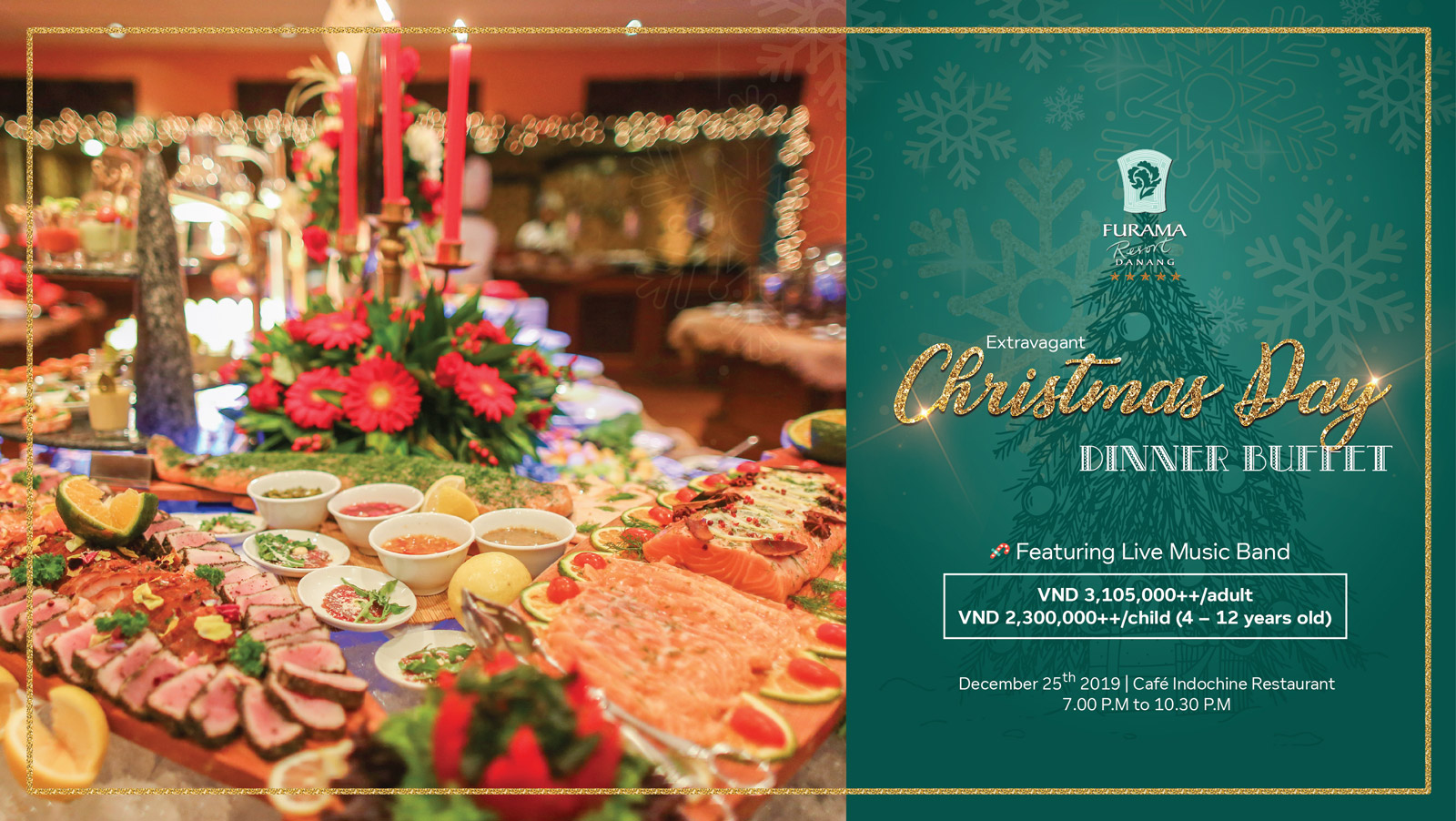 CHRISTMAS DAY
Wednesday, December 25th 2019
VND 3,105,000++ /Adult * VND 2,300,000++/Child (4-12 years old)
Danang Christmas Choir will once again beguile & enchant you at 6:30 pm in our Hai Van Lounge, then the Café Indochine Restaurant. Afterwards, guests can enjoy subtle entertainment and a lavish Christmas Dinner Buffet including a glass of sparkling wine.
The dinner will be served in our Café Indochine Restaurant from 7:00 pm to 10:30 pm. It contains all the traditional seasonal favorites as well as a vast array of Asian and Eastern delights. Melodious music from our Filipino Band will enchant to bring people together and drive away the cold spell of a winter night.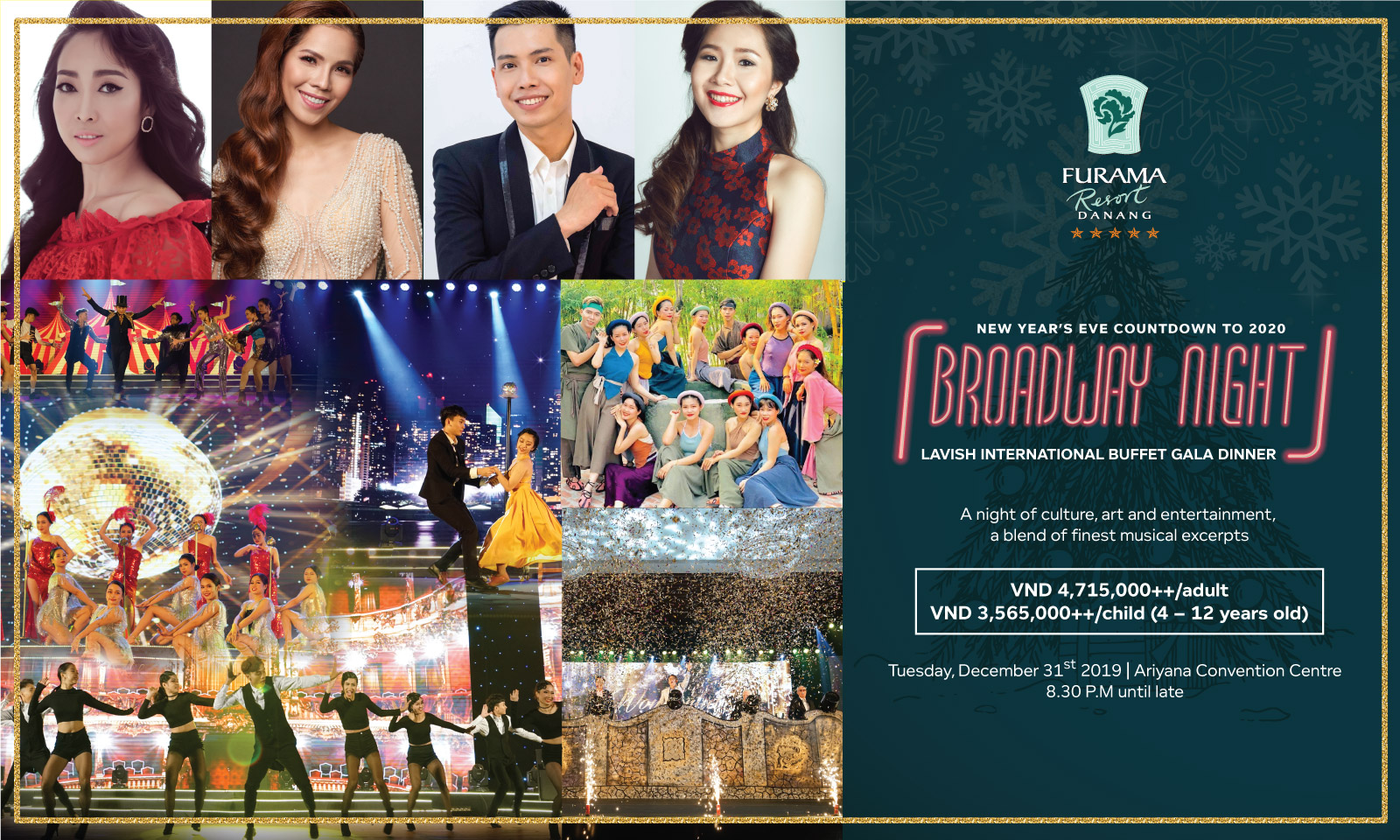 BROADWAY NIGHT
Including New Year's Eve Gala Dinner
Tuesday, December 31st 2019
VND 4,715,000++/Adult * VND 3,565,000++/Child (4-12 years old)
Broadway – a night of culture, art and entertainment; a blend of the finest musical excerpts and the marvellous interaction of music, lights, effects and stage designs, introduced by the Ariyana Convention Centre.
In this one-night-only event, the spectacular Broadway show will excite you with more than 10 classic musical excerpts featuring "Phantom of the Opera", "Habanera", "This is the moment" performed by celebrated singers namely Ly Hoang Kim – leading role "Giang Huong" in the musical of the same name, Gold medal and "Best Performance" award at "Bohol International Choir Festival and Competition" with Saigon Ladies band; Tan Dat – leading actor "Tu Thuc" in musical "Giang Huong"; Julie Thanh Nguyen – Top 3 national television singing contest "Sao Mai" ("Morning Star") for European region, also popular with her French music Live Concerts and Vo Thuy Ngoc Tuyen – solist of Ho Chi Minh City Ballet Symphony Orchestra and Opera, third-place winner of the National Classical Vocal Contest.
Treat your eyes to the next 7 thrilling performances of 20 sprightly and grateful dancers from Hoi An "Trieu Dan Dancing Troupe" – a combination of traditional and modern dances: Co Tam, Tru Mua, De Mi Noi Cho Ma Nghe…
For those who are passionate about the delicacy of the finest cuisines, let the cheerful melodies lead your steps with a hearty feast in the most luxuriously mesmerizing ambiance.
Together with a display of the superb culinary delights, let us present you with sparkling lights and fancy decorations which will mark one of the greatest entertaining parties from the heydays of the last century.
The deluxe International Dinner buffet features premium beef steaks in Teppanyaki style, fresh lobsters, bird nest soup, mouth-watering barbecued seafood, delicious dessert favorites and many more.
While dressing yourself up in those glittering evening gowns, delicate lace dresses or elegant suits to join in the world of glamorous musicals and entertainments. Dance the night away to the countdown and celebrate the New Year's moment with us to all come together!
For reservation, please contact our Food & Beverage hotline at +84 236 651 9999 or email fb@furamavietnam.com.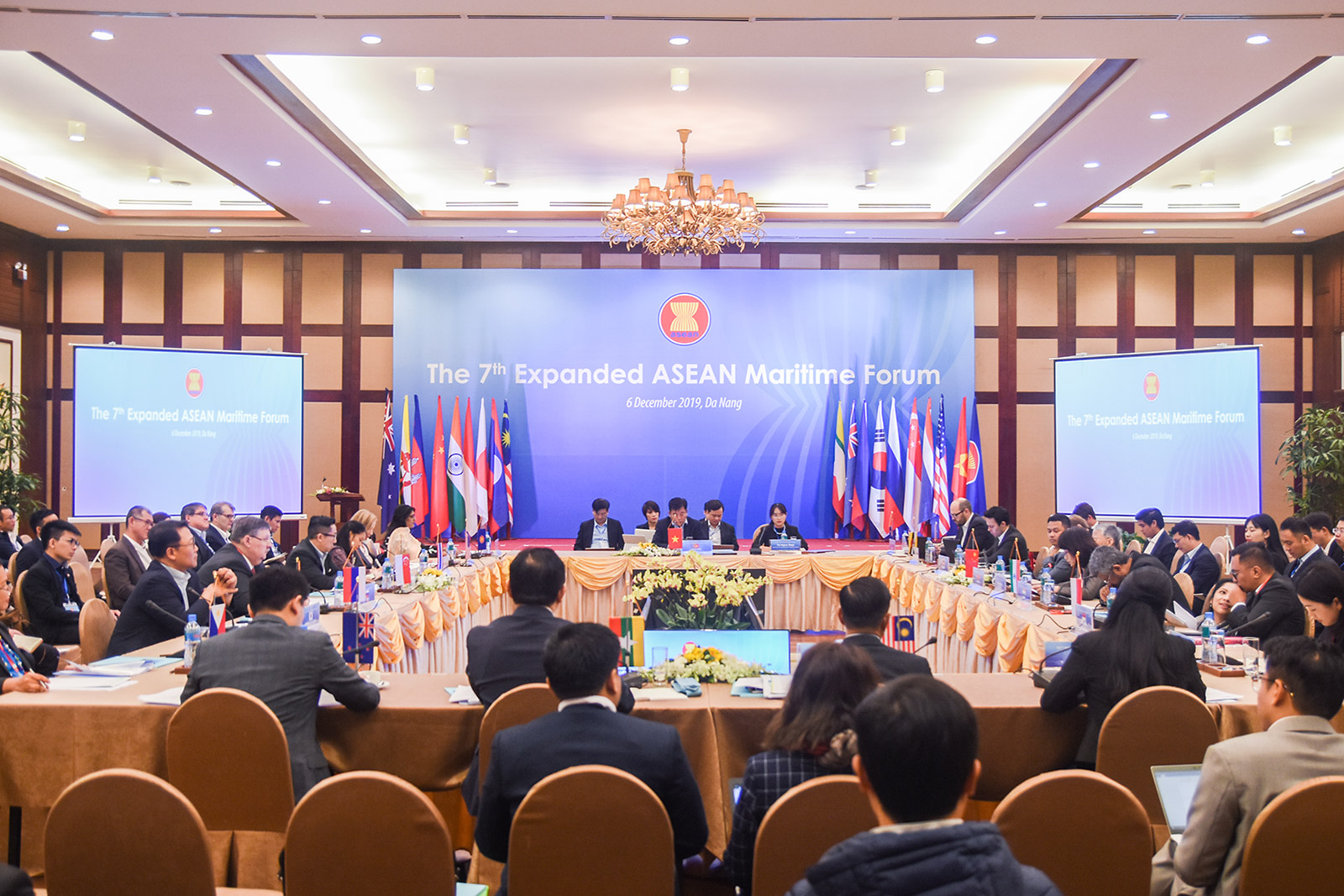 On December 5th, 2019, The 9th ASEAN Maritime Forum (AMF-9) took place at Furama Resort Danang under the presence of more than 50 representatives from all 10 ASEAN member countries and the ASEAN Secretariat. Established in 2010, the AMF aims to increase solidarity within ASEAN and promote the association's central role in maritime co-operation as well as building trust in the region through negotiations and consultations.
Following AMF-9, The 7th Expanded ASEAN Maritime Forum took place at Furama Resort Danang on December 6th, 2019, gathering more than 90 delegates including Government officials and researchers from 10 ASEAN member countries and eight partners, namely Australia, China, India, Japan, New Zealand, the Republic of Korea, Russia and the US.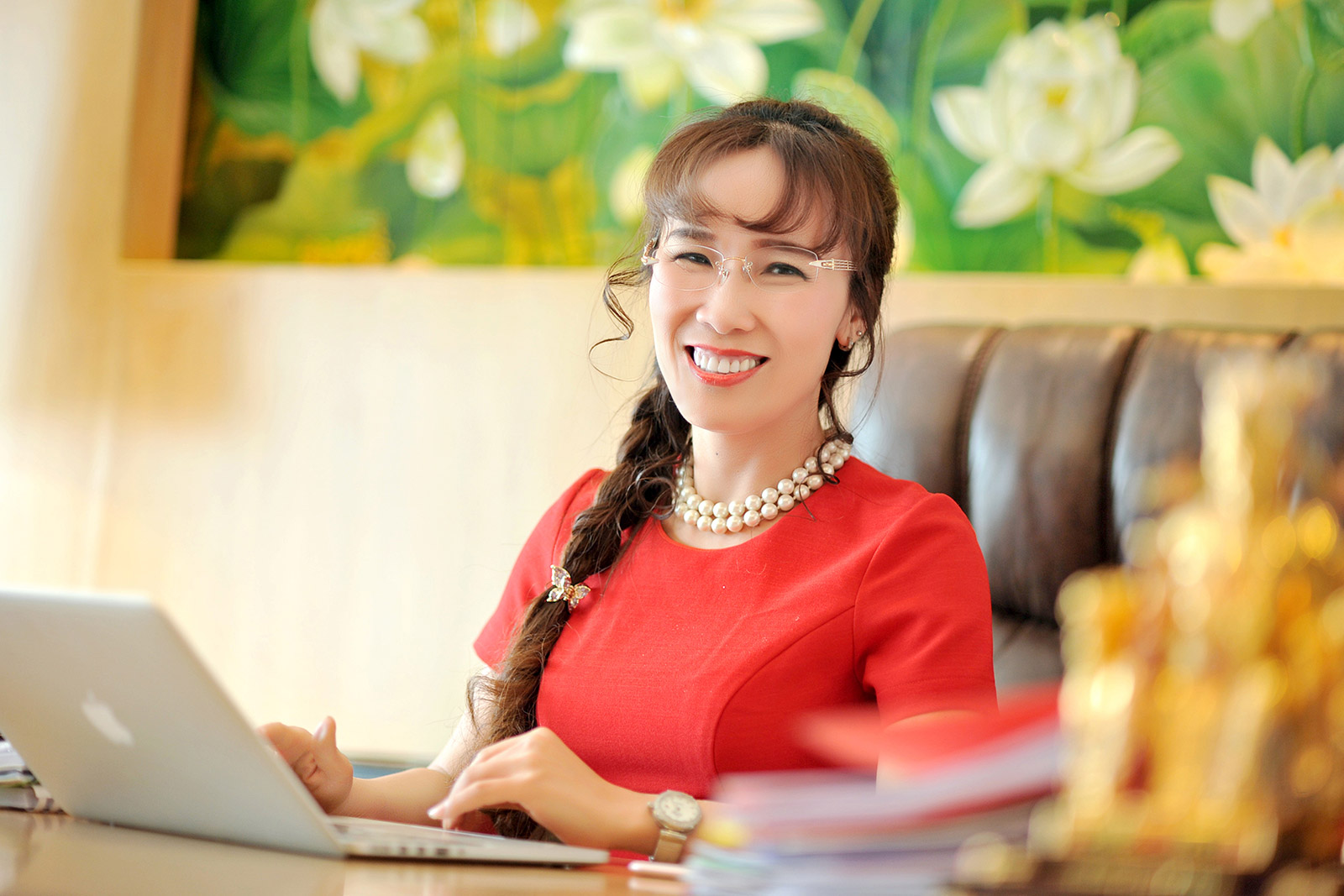 Ms. Nguyen Thi Phuong Thao – Vietjet Air's CEO and Furama Resort Danang's Owner has been placed 52nd in Forbes' list of 100 most powerful women in the world this year.
With this recognition, Ms. Nguyen Thi Phuong Thao is the only woman representing Vietnam in the list for three consecutive years.
In 2017, Furama Resort Danang's owner was featured in the Forbes' world's billionaires list for the first time ever. She is also the first self-made woman billionaire in Viet Nam, according to Forbes.
The International Congress and Convention Association (ICCA) Asia Pacific Summit 2019 which took place from 5-6 December 2019 at Setia SPICE Convention Centre in Penang, Malaysia is the first summit by the ICCA Asia Pacific Chapter, the largest chapter in the ICCA community.
Initiated by the ICCA Asia Pacific members, ICCA Asia Pacific Summit is designed as a platform for the Asia Pacific members to meet, network and discuss topics of common interest to pave the way for member-to-member collaboration.
40 expert speakers from 20 countries and 300 delegates from the global business events alongside ICCA Asia Pacific Chapter communities joined together on this Journey of Discovery.
At the event, Vietnam's only guest speaker – Ms. Tran Gia Ngoc Phuong, ACC Manager, shared her expertise and experiences on developing and promoting "Sustain-Ability" practices in Business Events at Ariyana Convention Centre.
Through the speech, international participants expressed their great interest in Danang as an emerging destination and in the ACC as the iconic venue that enables Danang to now host big impact international events, and also thanks to convenient flight connections especially with new routes being introduced such as Danang – Hongkong and Danang – Singapore routes by VietJet Air or Danang – Kuala Lumpur route by Malindo Air.
From November 12th-15th 2019, the leading international travel and tourism group DER Touristik organised DER Touristik Campus Roadshow Vietnam 2019 where Vietnamese hospitality enterprises had a chance to showcase and promote their products to top travel agencies in Germany.
The roadshow which took place in major cities in Germany such as Frankfurt, Leipzig, Nürnberg and Stuttgart attracted up to 120 local travel agents.
Mr. Daniel Chanteloup – Villas Operation Manager on behalf of Ariyana Tourism Complex participated in this program.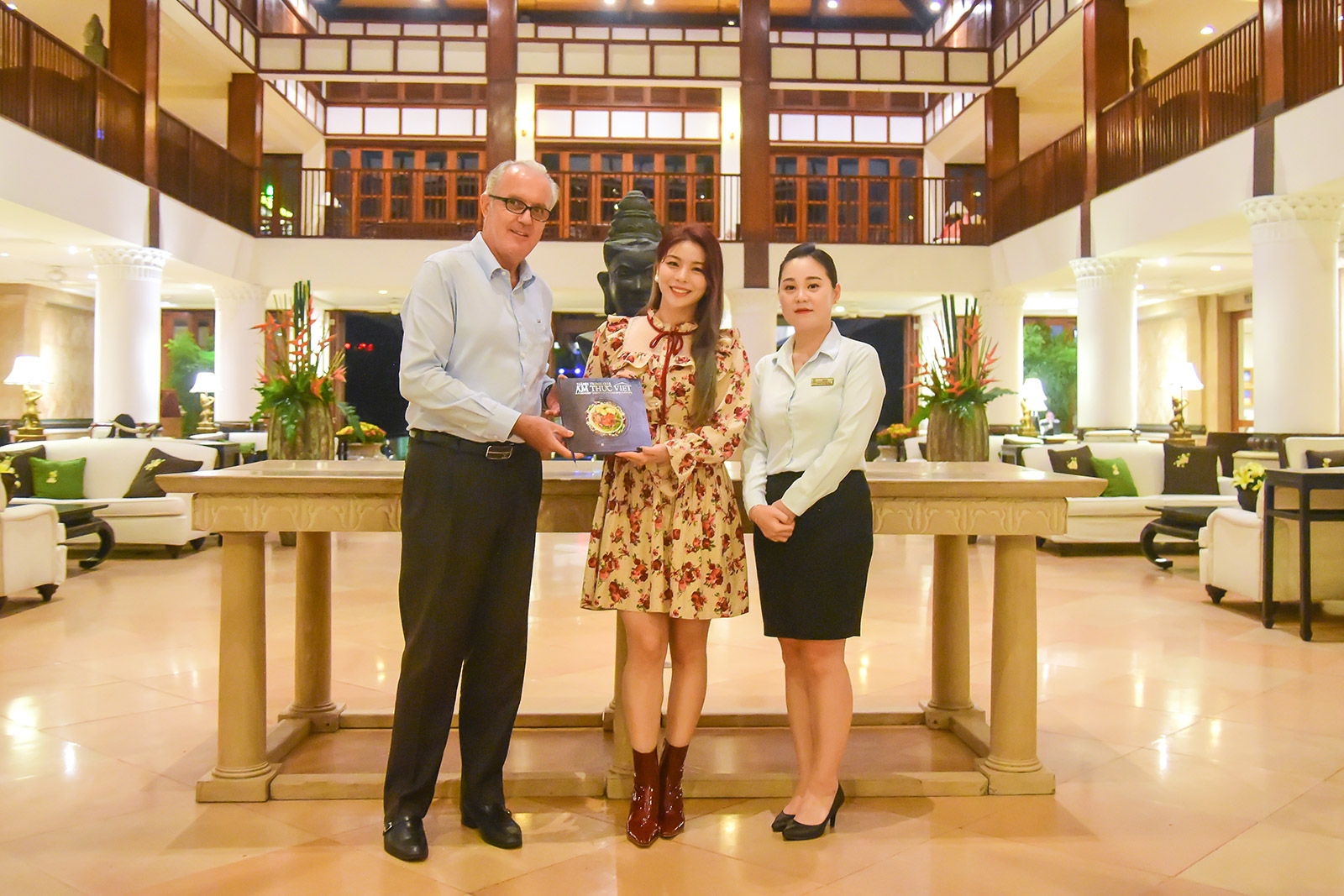 Guess who's in the house?
It's such a great honour to welcome the celebrated Korean diva Ailee to the culinary beach Furama Resort Danang!
Starting her career in the US and then moving to South Korea in 2010, the "Korean Beyonce" become popular with "Heaven", "U&I", "Goodbye My Love", "I Will Show You", "I Will Go to You Like the First Snow", etc. In July 2019, Ailee released her latest comeback album "Butterfly" with the lead single "Room Shaker", which further affirms her position as one of K-Pop's leading solo female artists.
Earlier this year, Furama Resort Danang has had the privilege to welcome famous Korean actor Lee Sun Kyun who played the role of a wealthy man named Park Dong-ik in the black comedy thriller movie "Parasite" to stay as part of his working trip to Danang. Besides, the long-established culinary beach resort had also hosted a number of Korean celebrities such as actor Song Seung Heon, model and influencer Irene Kim, singer Shindong (Super Junior K-pop Group), etc.